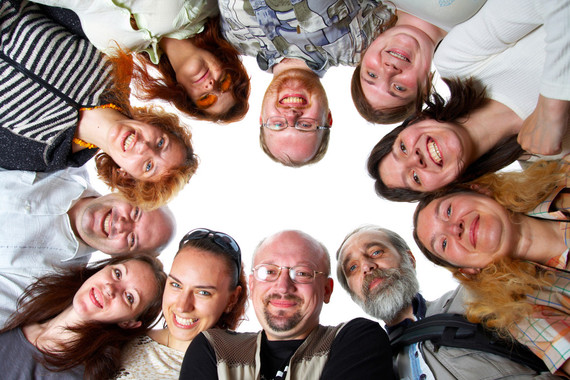 Did you know that half of your employees hate their job? It's true, according to a Gallup poll that surveyed 5.4 million employees. Maybe you're even one of the employees that falls into that category. It gets worse though, in addition to the 52 percent who hate their job, another 18 percent claim to be disengaged. That's 70 percent of your employees. Now consider what that is doing to your business. For business owners and human resources professionals, this is quite a challenge.
These employees are disgruntled and bringing down morale. You can't possibly go somewhere that you hate every single day and not bring down the people around you. Imagine the damage when over half your staff is doing this. They are feeding off each others' bitterness.
Look at it from an example. Imagine a tug-of-war with ten people. Three people are pulling as hard as they can, five people are pretending to pull, and two are pushing in the wrong direction. What do you think is going to happen to the three people who are giving it all they got? They are going to end up at the bottom of the pile.
Now, Time to Make Changes
Convene a team of power users and talk about this problem. Build a team of employees that represents each segment of the business. Let them know what is going on and gain their feedback. Let them know you need their help and their ideas.
Make your business a place people want to hang out. On average, employees spend over 40 hours per week at your business. It's during their most productive hours. For many, they are spending more time with you than with their own family. Get everyone together and identify ways you can make work a better place to be. If you want people to spend over half their time at a place, make it a great place to be.
Treat them like the assets they are. Your business success depends on your employees doing their job. Give them the tools they need to do their job, empower them to go above and beyond, seek and value their input, listen to them. Treat them like investors, because they are.
Satisfaction Plays a Role in Business Success
We all know employee satisfaction plays a significant role in our business success. Recent research has linked employee engagement to specific business outcomes that directly affect the bottom line, such as higher productivity, profitability, and customer ratings. To reap profitable outcomes, businesses will spend a great deal of money and staff time developing engagement strategies. With this level of investment, it's important to measure the outcomes.
But how do we effectively measure employee engagement?
Despite the gloomy statistics on workplace engagement, there are many progressive leaders who do one simple thing: They ask their employees how they feel. When they do so, they receive priceless information that helps them retain their best employees and optimize their productivity.
Gallup has designed an instrument consisting of 12 statements we can share with employees to measure their level of engagement. The instrument is generalizable across organizations, which means most businesses can use the instrument with confidence that the measure captures important performance-related information.
With the tool, employees are given a series of statements and are asked to rank the truthfulness of each statement from one to five with five being strongly agree. Example statements are
"I know what is expected of me at work"
and
"I have the materials and equipment I need to do my work right."
The statements above were found to be actionable at the supervisor or managerial level, meaning the supervisor has great influence over the situations, and businesses will see higher rankings and satisfaction when a qualified engaging supervisor is in place.
By communicating regularly with employees, supervisors and managers know what motivates them and the challenges they need to overcome in order to do their best work.
Measuring employee engagement is an integral part of the employee appraisal process. At MJ Management Solutions, we've developed several worksheets that incorporate the Gallup Q12® statements and other measurements. The worksheets are available as a download with the e-book Practical Tools to Manage Costly Employee Turnover or as a worksheet packet download at HR WebForms. In this section, we also offer a performance appraisal packet to help capture important information tied to business outcomes.
Margaret Jacoby, SPHR, is the founder and president of MJ Management Solutions, a human resources consulting firm that provides small businesses with a wide range of virtual and onsite HR solutions to meet their immediate and long-term needs. From ensuring legal compliance to writing customized employee handbooks to conducting sexual harassment training, businesses depend on our expertise and cost-effective human resources services to help them thrive. This article first appeared on the MJ Management Solutions blog.
Calling all HuffPost superfans!
Sign up for membership to become a founding member and help shape HuffPost's next chapter