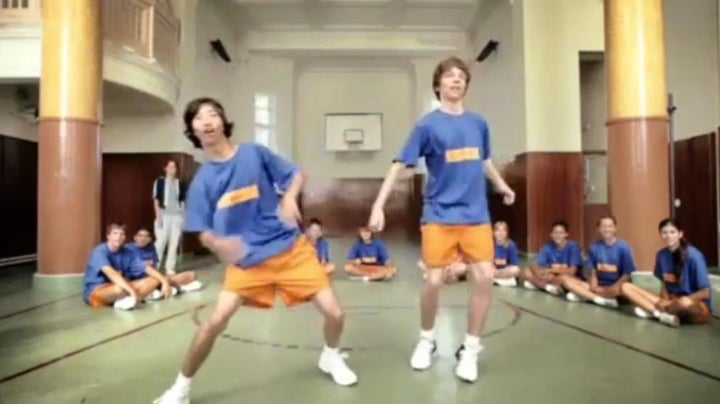 If basic cable as taught us anything, every advertisement ever made was created in New York City by people who breathe cigarette smoke instead of air, drink three martinis with breakfast and live in the 1960s.
Sadly, not everything we see on basic cable is 100 percent accurate (we're looking at you, "Walking Dead"). For example, most ads shown during "Mad Men"'s commercial breaks were made by people who probably weren't alive in the 1960s.
To make matters worse, some of them don't even live in New York!
Take, for example, all of the talented San Francisco Bay Area residents whose work earned them recognition at the 2012 Effie Awards, which celebrate the best in last year's advertising.
Bay Area firms cleaned up at this year's ceremony, with six local agencies taking home a total of nine awards. Winners included Draftfcb San Francisco, BBDO, Twofifteenmccann, Pereira & O'Dell, Goodby Silverstein & Partners and Zooka Creative.
See a list of all the winners here.
It should be noted that BBDO won for an ad attempting to locate the baby conceived closest to the very moment the Giants won the World Series.
Does this mean that San Francisco is the new Madison Avenue? Well, as local advertising industry blog SF Egoist dispassionately noted, "We. Friggin. Rock."
"The thing is, we're about the size of the mailroom of the other companies that won gold awards," said Steve Decker of the Sunnyvale-based Zooka Creative, whose campaign for a Purex fabric softener took one of the highest honors.
"The background on the campaign is that the fabric softener category is way down. It's a luxury item and when money's tight people tend to cut down," Decker explained. "Purex is traditionally a value brand and they come to us launching a new product at the highest price-point in the category. And they were doing it at Wal-Mart."
Zooka mailed out 2,000 kits to mommy bloggers all over the country and said, "if you like it, write about it." The company not only created a series of web videos showing people using the product, but also played said videos on a rotating loop using LCD video strategically placed in the detergent aisle. Zooka also utilized a mobile app where people who are really into Purex could post online if their neighborhood store had the product in stock.
"It blew the doors off of sales," said Decker. "The campaign didn't just steal customers from other products, it grew the entire industry."
Check out this slideshow showing some of the winning work:
REAL LIFE. REAL NEWS. REAL VOICES.
Help us tell more of the stories that matter from voices that too often remain unheard.
BEFORE YOU GO
PHOTO GALLERY
San Francisco's Effie Winners