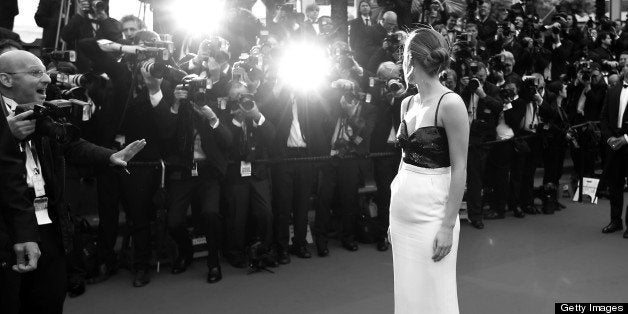 Arguably the most glamorous red carpet event of all, the Cannes Film Festival wrapped up last week just in time to inspire gorgeous looks for summer weddings, poolside soirees and glam cocktail parties. Named for the luxe seaside resort city that hosts the festival each year, for style watchers it means almost two weeks of red-carpet moments starring the bold and the beautiful. To me there's no better setting for high fashion and breathtaking beauty than a formal event just steps from one of the most sparkling, glamorous coastlines on the globe.
While in Australia recently, I took a break from my office in Sydney and jetted north to the Queensland's Gold Coast with my wife Soula-Marie and four daughters. Our days there reminded me that there's something undeniably chic about the juxtaposition of luxury and glamour with life by the sea. Known throughout the world as a surfer's paradise, the Gold Coast is international, high glam, and truly has something for everyone. We were lucky enough to be staying at Palazzo Versace, a grand tribute to the iconic fashion brand in all its signature glamour and decadence. It was the world's first fashion-branded hotel when it opened in 2000 and it brings the grand architectural traditions of Europe to the Gold Coast, creating an unabashedly luxurious approach to a seaside vacation. I love things to be impeccable, in fact it's a word that motivates me to be better on every level; be it my home, my own personal style, my family life, my business. To me, Palazzo Versace is the true definition of impeccable. From the service, to the rooms, the dining, the grounds, the attention to detail was incredible. During pre-dinner cocktails in one of the private, poolside cabanas, I was instantly reminded of my vacations on the Cote d'Azur. I hadn't experienced this side to the Gold Coast until I stayed at Palazzo Versace and soaked up what was a very modern taste of European resort towns but in the Southern Hemisphere.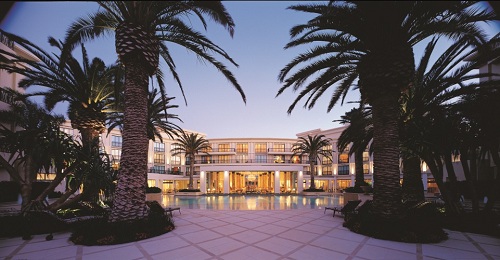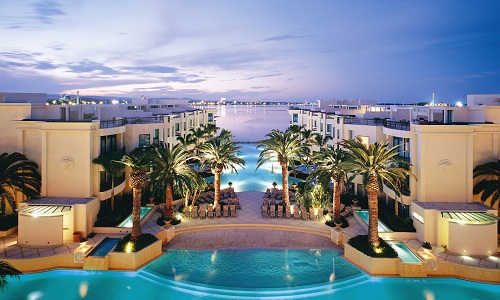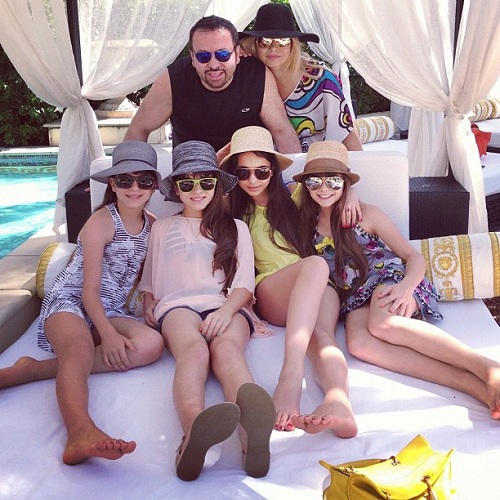 Whether you're traveling to an exotic locale or celebrating the summer season closer to home, it's time for a style rethink. The statement-making styles seen on the Riviera can be dialed down and adjusted to suit any occasion.
Go monochrome -- or go home!
Minimalism at its most chic, the head-turning black and white combo dominated the red carpet at Cannes -- and for good reason! Timeless and versatile -- but with a graphic edge, monochrome appears to be having a fashion moment with Carey Mulligan, Rooney Mara, Isla Fischer, Emma Watson and Jennifer Lawrence all embracing the trend at this year's Cannes Film Festival. The beauty of the black and white pairing is that it's simple enough to infuse with your own personal style without having to compromise individuality. One trend: a million different ways! Whether you tweak it to be edgy, romantic, chic, classic, or sex bomb -- it all works. As a makeup artist, I love the monochrome trend; it's fail-safe simple and really allows the makeup and the woman to shine. There's something so fabulous about black and white paired with a bold, matte, red lip. Mulberry, cherry, orange, burgundy, fuchsia...if it's bold and bright, anything goes. Add some graphic liner and a great lash and you're done.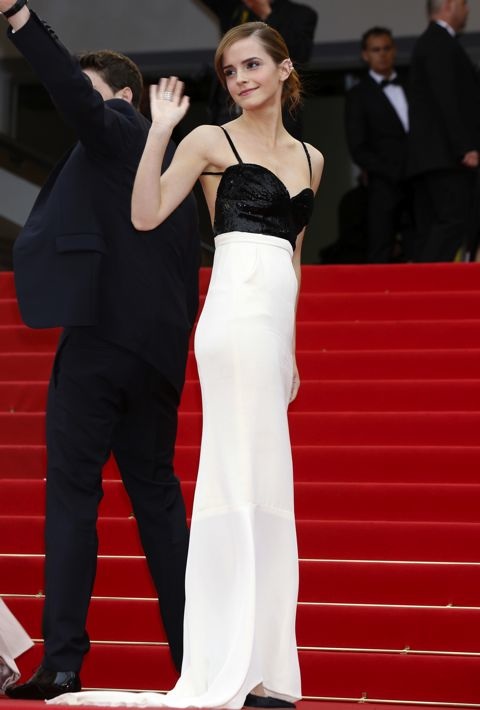 Black-tie beauty
When dressing for a formal event, the biggest question is often whether to go the traditional long and elegant or modern, short and sweet. Of course, it always depends on the invitation but at Cannes this year Jessica Biel, Zoe Saldana and Nicole Kidman seemed to split the difference at Cannes with hemlines that fell between the knee and the floor. My fellow Aussie Naomi Watts always represents on the red carpet and this year was no exception -- her fit and flared Dolce & Gabbana dress was a standout. While there are dress codes for these kinds of events, the same does not necessarily apply for beauty. However, there are definitely some unspoken beauty rules: start with impeccable, radiantly flawless complexion and then add one outstanding feature like a fab smoky eye, a deep bold lip or even a bedazzled hair accessory. All three combined = red carpet fail. And don't try anything too crazy or OTT; a big event is not the time to replicate a haute couture, bejewelled eyebrow. No matter what your look, add a faux lash. Fluttery really does get you everywhere -- even past those velvet ropes into the VIP area!.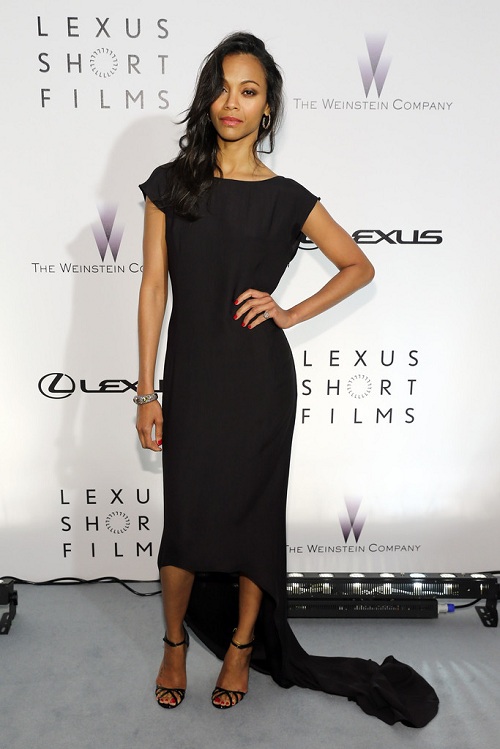 Don't leave home without...
When you're on vacation you need products that really earn their keep in your suitcase. My Auto Pilot Pre-Foundation Skin Primer is the perfect vacation product because of its versatility and the many different ways you can use it. I use it on my hair as a styling product to keep it tamed after sun and surf and Soula-Marie uses it on our daughters as a post-poolside moisturizer. And of course, it's a year-round essential for any event or formal affair, as it creates a smooth landing for foundation and keeps you looking skin-sational from day to night. As we've seen on many a red carpet, a bold matte lip is the key to making any look paparazzi worthy. Do as Naomi Watts, Georgia May Jagger and Carey Mulligan did and channel vintage Hollywood with a classic red like my Mattetastic Lipstick in Veronica, or add some edge with a deep wine like my Mattetastic Lipstick in Marlene and work it like Rooney Mara.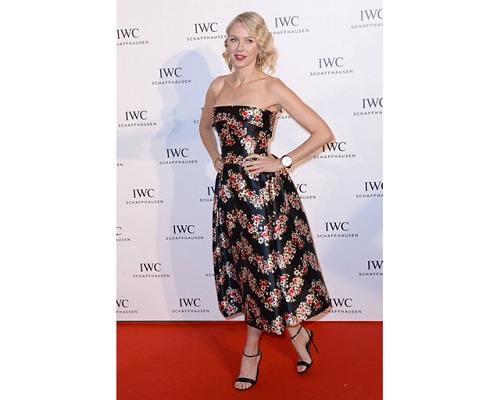 As long as you own your style statement, know what works for you and feel confident, you can channel the effortless glamour of the Riviera no matter what your location!