But it's not the risqué name that brings this dish its notoriety. It's the fact that the chef who created it so expertly combined coddled ― or gently cooked ― eggs with potato puree. It's creamy, it's luscious, and it just might become your new favorite breakfast.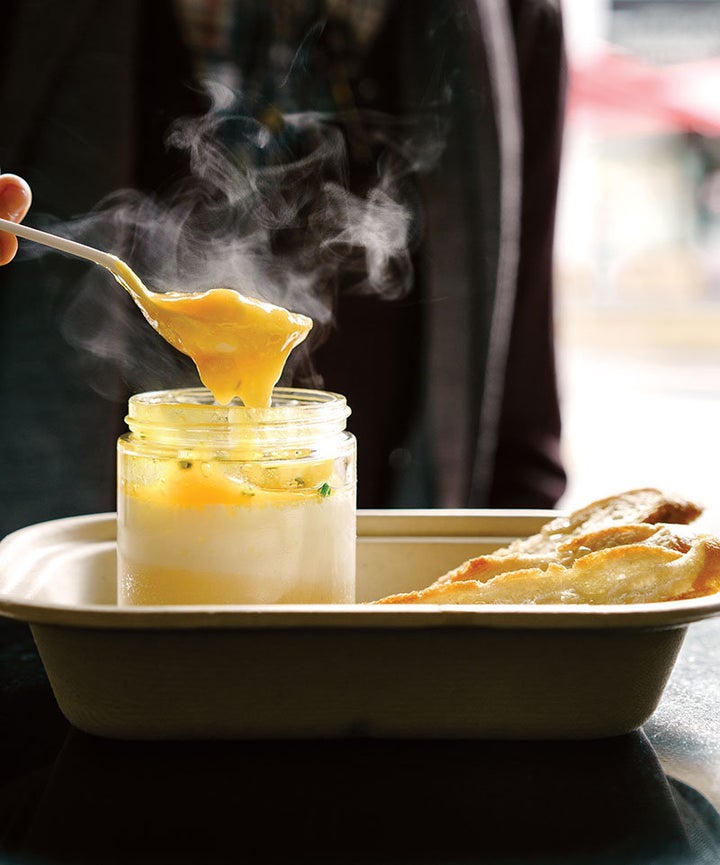 Coddled eggs and potato puree might sound too fancy to make at home, but we assure you they're not. Potato puree is basically mashed potatoes, and coddled eggs are just lightly boiled eggs.
It gets even better: We have the recipe for you. You can find it in The Grand Central Market Cookbook, which hits shelves Oct. 3 with a host of other great recipes to try.
Check out the recipe below and discover your new favorite breakfast.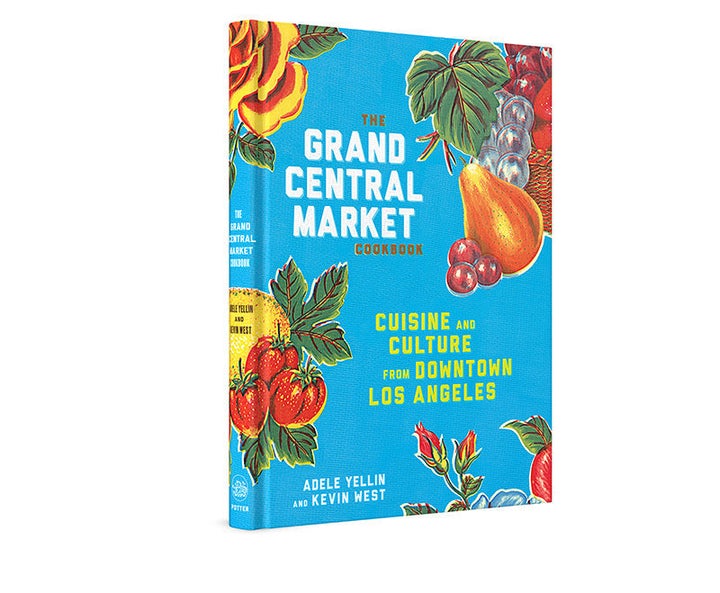 Recipe and photo reprinted from THE GRAND CENTRAL MARKET COOKBOOK by Adele Yellin and Kevin West. Copyright (c) 2017 by Grand Central Market. Photographs copyright (c) 2017 by Johnny Autry. Published by Clarkson Potter, an imprint of Penguin Random House, LLC.
The Slut
(Coddled Eggs with Potato Puree)
Eggslut's menu is small but mighty, revolving mostly around breakfast sandwiches on brioche buns. But the signature dish just might be the soft coddled egg with potato puree, aka the Slut. It arrives in a mason jar, and the pro move is to stir the egg and potatoes together. Scoop them out with a crunchy toasted baguette, which basically acts as an edible spork. The Slut became an instant Market classic, further testament to the incredible edible egg.
1/4 cup fine sea salt, plus more for garnish
1 pound russet potatoes, peeled and cut into ¾-inch dice
10 and 1/2 tablespoons unsalted butter, softened
Kosher salt
4 large eggs
2 tablespoons thinly sliced fresh chives
Eight 1/4-inch-thick slices baguette, cut on a diagonal, toasted
Note: This recipe requires 4 half-pint mason jars with sealable lids.
In a large stockpot, bring seven quarts water to a rolling boil over high heat. Stir in the sea salt. Add the diced potatoes, and cook until fork-tender, 15 to 20 minutes. Turn off the heat, and remove the potatoes with a slotted spoon, reserving the water in the pot. Run the potatoes through a food mill or ricer until smooth. Stir in the butter. Add kosher salt to taste.
Transfer the potato puree to a piping bag (or zip-top plastic bag with the corner snipped off) and divide it evenly among four half-pint mason jars, filling each about one-third of the way. Crack an egg into each jar on top of the puree, and seal the lids. Return the water on the stove to a simmer over medium-high heat. Place the jars in the simmering water and cook for 15 minutes, or until the egg whites are set. Remove the jars from the water, and take off the lids. Garnish each with a sprinkle of chives and sea salt. Serve with the toasted baguette alongside for scooping.