Mostafa Waziry, the head of the Supreme Council for Antiquities, had some reassuring words in response to media rumors of bad luck. "The sarcophagus has been opened, but we have not been hit by a curse," he said, according to the Guardian.
Any sense of relief may have turned into disappointment, however, due to the condition of the bodies.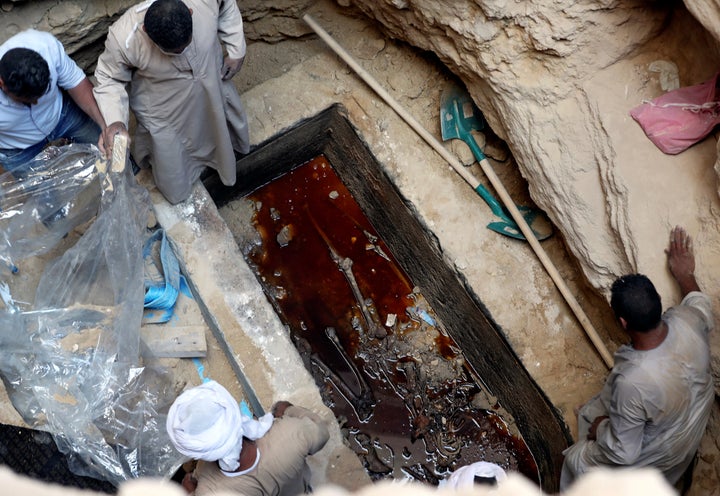 Although the lid had remained sealed with mortar until this week, sewage from the roads above managed to seep in through a crack, which caused the mummies to decompose, according to the ministry's press release translated by Egypt Today.
Photos shared by the ministry reveal human bones soaking in a dark reddish liquid. A video posted on YouTube by an Egyptian news site appears to show a man dumping the red liquid in the street, one filled container at a time.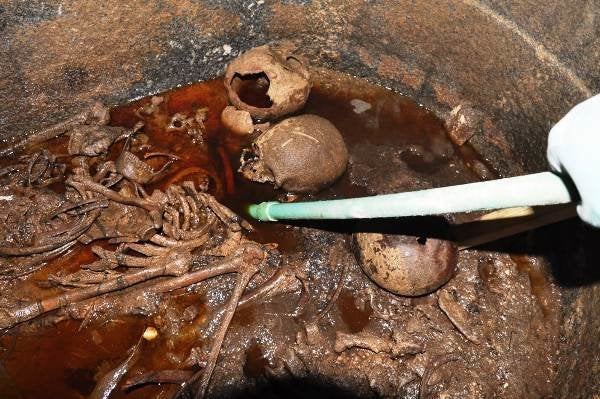 Science Alert had described the coffin as the largest ever found in Alexandria. But there were no inscriptions, death masks, precious metals or amulets inside, suggesting that the deceased were not royalty as hoped, the Guardian reported.
According to Egypt Today, one of the skulls, believed to be that of a warrior, had multiple fractures caused by a sharp instrument, such as an arrow.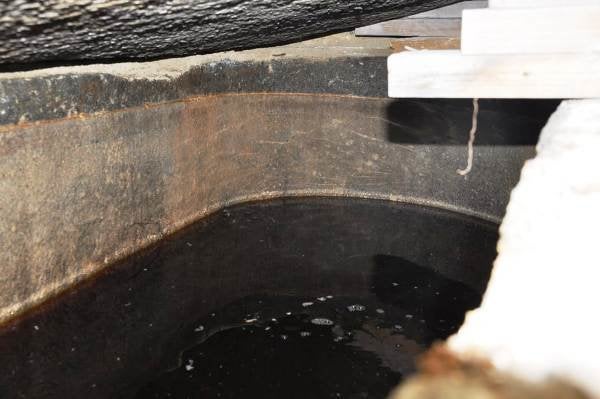 The other two skulls were reportedly identified as belonging to men. Modern technology will be used to help determine their individual ages and what they may have looked like.
Mohamed Sultan, the governor of Alexandria, told Egypt Today that the remains will be moved to the Alexandria National Museum. The sarcophagus will be transferred to the Military Museum.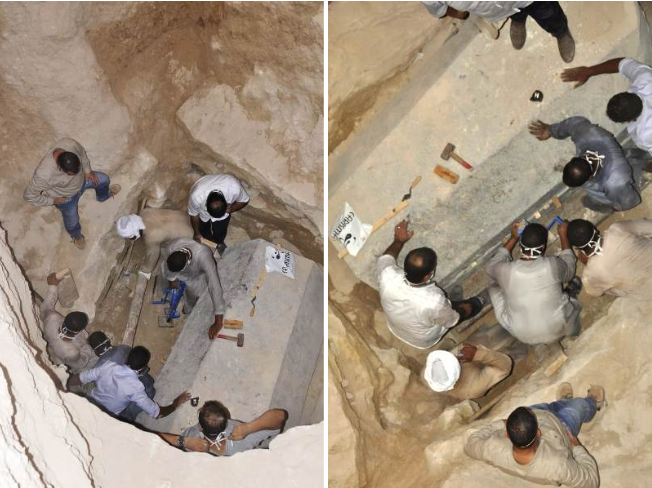 The ancient coffin ― measuring 72.8 inches by 104.3 inches by 65 inches ― was recently discovered during archaeological excavations ahead of the construction of a new building, Smithsonian Magazine reported. It was considered a rare find, not just because of its massive size, but because it had not been opened by the many looters who ransacked similar burial sites over the centuries.
Near the tomb, archeologists also found a worn alabaster bust of a man, which might depict someone buried inside.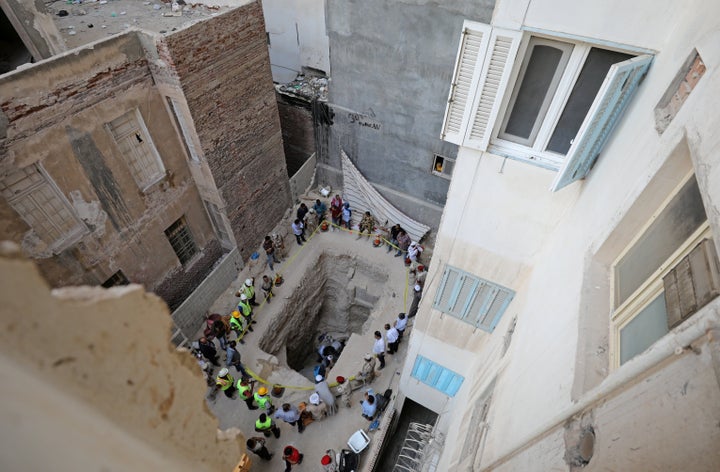 Popular in the Community