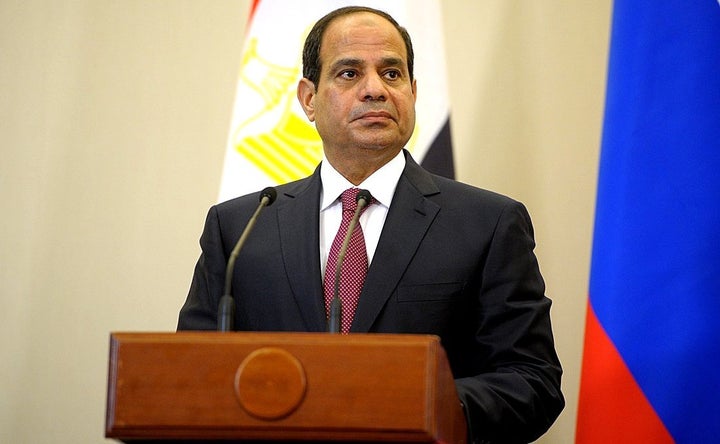 Egyptian authorities have blocked HuffPost Arabi and 20 other online publications on claims of supporting "terrorism and extremism, as well as publishing lies."
Security sources told Reuters that the blocked websites were either affiliated with the outlawed Muslim Brotherhood or were being funded by Qatar.
Qatar has been at severe odds with Egypt, as well as its Gulf neighbors, Saudi Arabia and the United Arab Emirates, for its strong ties with the Muslim Brotherhood.
The Brotherhood was designated as a terrorist organization by all three countries and has been banned from performing any activities within their borders, but still continues to receive Qatar's backing and support.
The blocked websites include HuffPost Arabi and Doha-based Al-Jazeera, in addition to Mada Masr, Al Sharq, and Masr Al Arabia, among many others.
Egypt's decision to ban access to the 21 websites follows similar decisions by Saudi Arabia and the UAE, who, on Wednesday, unprecedentedly blocked Al-Jazeera and other news websites due to another dispute with Qatar.
Qatar's state-run news agency had posted statements by the Emir criticizing Donald Trump and Saudi Arabia after the former's visit to the Middle East last week.
Although Qatar has since then claimed that its websites were hacked, Arabic news agencies have pointed out that the statements had appeared on Qatar's state media before they were disowned, in addition to being posted on the news agency's official Instagram and Twitter accounts, indicating that the statements may have been genuine.
In contrast to Saudi Arabia and the UAE, however, it seems that Egypt has also blocked websites with neither Qatari nor Muslim Brotherhood affiliation.
Mada Masr, an independent news website based in Egypt, has established itself as a strong progressive and critical voice online. It is one of the news agencies affected by the decision but is still accessible in Saudi Arabia and the UAE. The website released a statement following the block, reading:
"We will continue to publish through existing platforms, as well as our website. Look out for our coverage. There are ways of accessing our website for now through proxies and cached copies. It's not ideal, but let's be agile. We are the children of margins; from there we emerge and re-emerge."
Egypt's official state news agency, MENA, quoted a high-level security source on Wednesday night as saying that the 21 websites disseminated "content that supports terrorism and extremism and deliberately spread lies," and had therefore been blocked in accord with "relevant legal proceedings."
Although HuffPost Arabi has been blocked in Egypt, all other Huffington Post websites remain accessible.
REAL LIFE. REAL NEWS. REAL VOICES.
Help us tell more of the stories that matter from voices that too often remain unheard.
BEFORE YOU GO