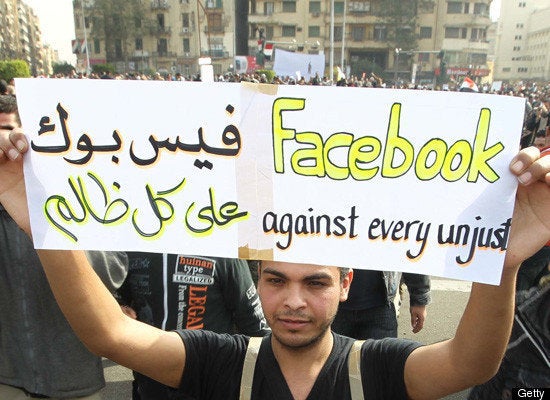 Since his release, Ghonim has become a symbol for the Egyptian movement, although he has rejected this notion. "I'm not a hero. I was writing on a keyboard on the Internet and I wasn't exposing my life to danger," he said in an interview immediately after his release. "The heroes are the one who are in the street."
On Friday, Ghonim told CNN that Facebook and the Internet were responsible for the uprising in Egypt. From the interview:
I want to meet Mark Zuckerberg one day and thank him [...] I'm talking on behalf of Egypt. [...] This revolution started online. This revolution started on Facebook. This revolution started [...] in June 2010 when hundreds of thousands of Egyptians started collaborating content. We would post a video on Facebook that would be shared by 60,000 people on their walls within a few hours. I've always said that if you want to liberate a society just give them the Internet. [...]
Listen to the rest of the interview (below), which is played over video of rejoicing in Tahrir Square. For the latest updates from Egypt, visit our live blog.
WATCH:
[via
]
Popular in the Community