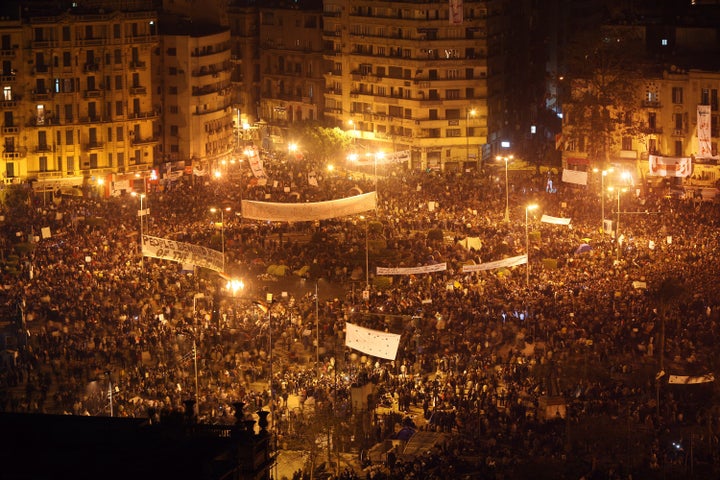 Egypt was plunged into an Internet blackout last week after ISPs caved to government demands and shut off access to the web. The crackdown lasted several days, though service was restored on Wednesday, the same day that the block on social networking sites Facebook and Twitter was lifted.
Facebook has seen activity on its site increase dramatically since the country went back online.
"Since access was restored, we have more users than ever," Facebook spokesperson Andrew Noyes told The Huffington Post in an email.
Facebook has around 5 million users in Egypt, a fifth of which are mobile users.
Noyes observed that the number of Groups and Pages created by users from Egypt have "risen sharply": in the past two weeks, around 32,000 groups and 14,000 pages have been created. The most popular Facebook Page among users from Egypt belongs to Amr Khaled, a preacher who has over 2 million "likes," followed by that of an Egyptian radio host, Amr Diab.
Prior to the Internet shutdown, Egyptians had turned to Facebook, among other sites, to organize protests.
Related
Popular in the Community