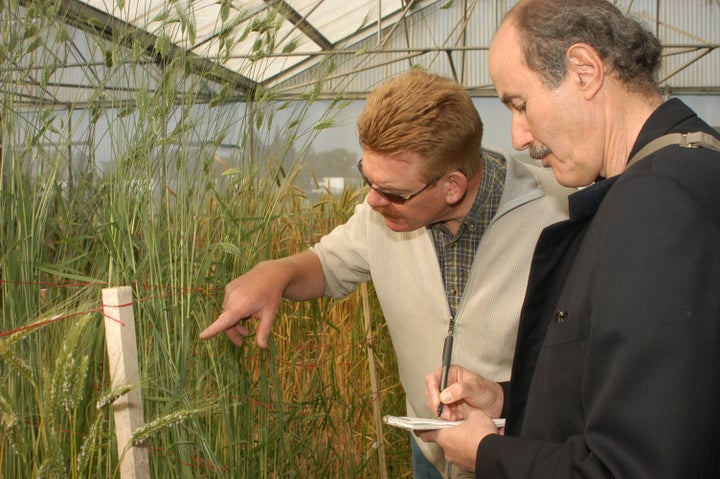 Officials at the US State Department and Agency for International Development are in shock – wondering how they will keep their jobs and carry out their tasks around the word now that President Trump plans to cut the their budget from $60 billion a year to $35 billion.
It would shrink the annual civilian aid programs run by USAID by an estimated 35 percent.
The good news is that it won't really hurt many in Egypt – with up to 600 US and local aid workers a favored recipient of foreign aid aimed at keeping a stable ally in the Middle East.
But since 2003, US civilian aid has already been slashed from $900 million a year in 2003 to $150 million in 2015, according to the U.S. Congressional Research Service and the Tahrir Institute for Middle East Policy.
That means about $1.50 per Egyptian per year in aid. Maybe a notebook and pencil a-year in education aid. Or a small piece of chicken and a couple of breads.
The latest traumatic debate over US aid to Egypt comes after decades of huge aid programs to keep Egypt's military strong enough to fight terrorism and keep the peace with Israel and the wider Middle East. The $1.3 billion in military aid will not be cut.
But when it comes for economic development programs, the Trump Administration wants to know what aid recipients are going to do with the money and how it will benefit America's security and economy.
On a visit to US-supported projects in Egypt several years ago, I was struck by how promising it all seemed. Bright young students in Minya province showed me their new library of English and Arabic schoolbooks. They sat and worked on their U.S. provided computers.
I visited a shoe factory in Cairo where small business loans helped the owner hire workers and produce the latest fashions.
In a clinic in Giza I met a doctor and a young imam working to assure families that family planning was not un-Islamic.
But all these projects that I visited lacked a vital component: scale. Projects that help a few hundred individuals are wonderful and warm the heart. But as Humphrey Bogart told Ingrid Bergman in the film "Casablanca," they don't amount "to a hill of beans in this crazy world," when millions are in need. Then it was war, but today it is poverty.
Civilian aid had been shrinking for years, but that accelerated after: the 2011 Tahrir Square revolution against President Hosni Mubarak; the rule of President Mohammed Morsi and his Muslim Brotherhood; and the second revolution led by current President Abdul Fatah al-Sisi.
Aid programs started well – focused on getting better seeds, fertilizer and diesel pumps so farmers could lift Nile waters in dry seasons. They supported vaccinations, nutrition, education and small business. But in the past decades aid experts and foreign policy officials have seen that the benefits of small scale technology and training are quickly swallowed up by corruption. So aid theory shifted to promoting accountability and transparency through democratic elections.
But these democracy projects had two main blowbacks: in the villages, people were told by elders and imams who to vote for; and ruling officials saw local democracy training as a way to undermine their leadership and change the government.
As a result, politics got rowdy and violent in many nations in the Arab Spring – actually an Arab Hurricane.
In time of storm, people cling to whatever has sheltered them in previous storms. But the US Aid formula did not fully appreciate that Egypt and other countries need time to digest a new system in which anyone can call the leaders incompetent or a cheat. Especially in the Arab word, honor and dignity are inflated and sensitive.
So it remains to be seen if
--The US Congress rejects the Trump cuts
--Powerful US lobbies for US farmers block cuts
-- The pro Israel lobby, seeking a stable and strong neighbor, blocks aid cuts to Egypt.
The coming weeks and months will provide some answers.
Ben Barber is a free-lance journalist who previously served as senior writer for USAID and was State Department Correspondent for The Washington Times.
Related
Popular in the Community