Archaeologists in Egypt have discovered a 3,400-year-old lost city near Luxor, believed to be the largest ancient settlement ever uncovered in the nation.
"Many foreign missions searched for this city and never found it," Zahi Hawass, who led the team that made the discovery, wrote in a news release on his Facebook page. He added that the city was "untouched" and "left by the ancient residents as if it were yesterday."
The archaeologists also found a seal calling the city "the domain of the dazzling Aten," but Hawass has nicknamed it "the Lost Golden City."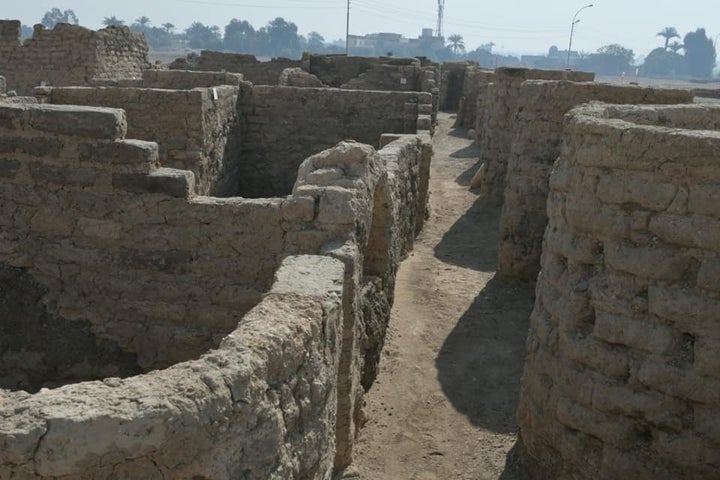 Hawass' team had originally been looking for the mortuary temple of Tutankhamun, the news release said. Instead, they found the city, which was active during the reign of Tut's grandfather, Amenhotep III, who ruled from 1391 to 1353 B.C.
"The discovery of this lost city is the second most important archeological discovery since the tomb of Tutankhamun," Betsy Bryan, Egyptology professor at Johns Hopkins University, said in the news release, adding that the discovery will "give us a rare glimpse into the life of the Ancient Egyptians at the time where the Empire was at his wealthiest."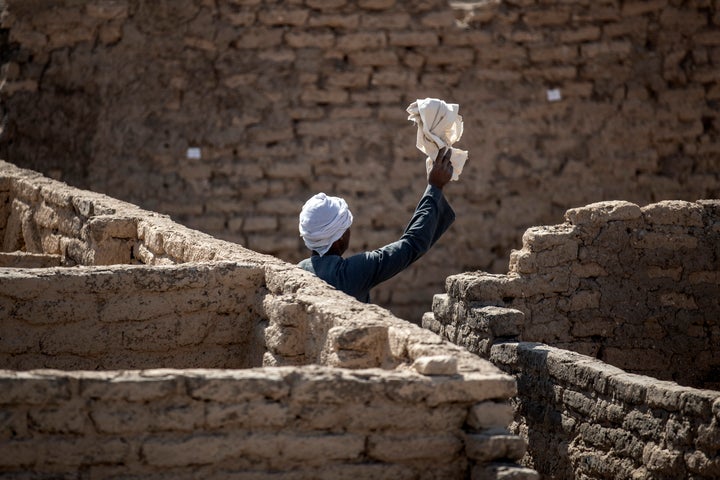 The city is made of mud brick walls, some nearly 10 feet high. Many of the rooms contained tools used in daily life as well as rings, scarabs, colored pottery vessels and mud bricks with the seal of Amenhotep III.
Seven months into the excavation, the archaeologists have so far found a bakery, including the ovens, as well as a workshop and tools used for industrial activities such as spinning and weaving.
"Everybody loves the thought of an exciting, untouched tomb, but actually this is probably more significant and more important than if it was a pharaoh's tomb," British archaeologist Hannah Pethen, who wasn't involved in the dig, told NBC News. "We have a lot of tombs and we know a lot about them, but we don't have a lot of evidence about how Egyptians lived and worked in their cities."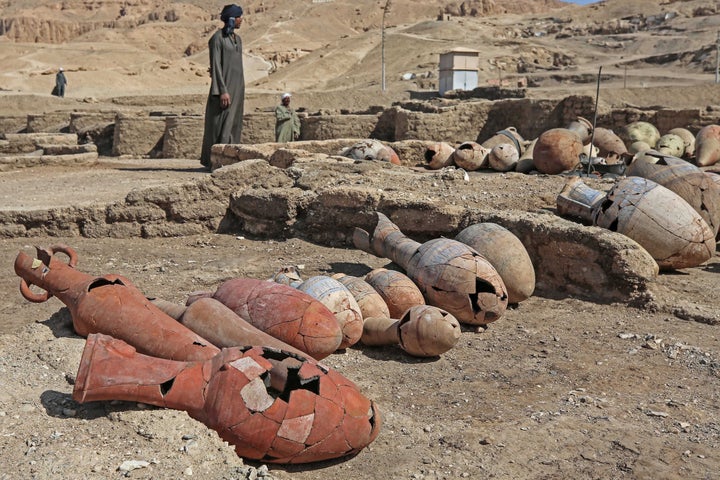 The team also found a very unusual skeleton — "a person found with arms outstretched to his side, and remains of a rope wrapped around his knees," the news release on Hawass' Facebook page said. "The location and position of this skeleton are rather odd, and more investigations are in progress."
Archaeologists also uncovered a residential and administrative area, fenced in by zigzag walls ― which were unusual in ancient Egypt ― with a single entry point, which may have been for security.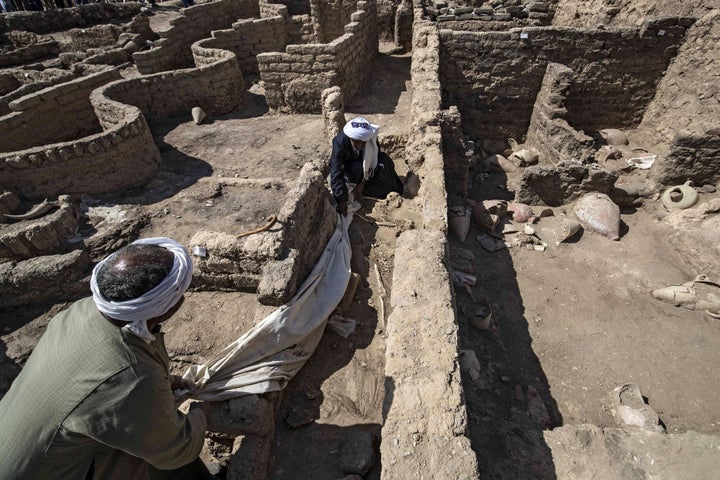 Related
Popular in the Community