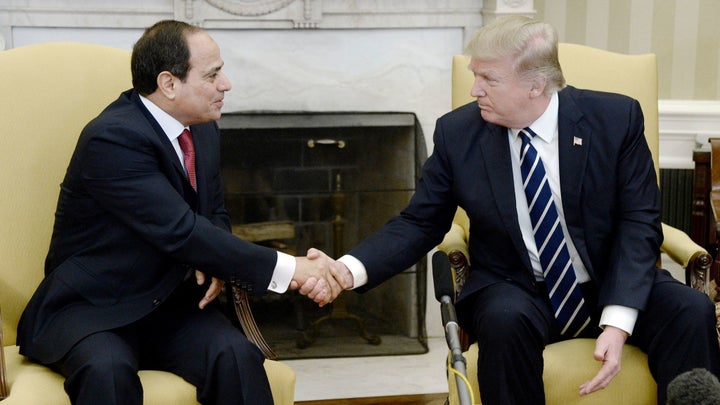 Egypt has engaged in a comprehensive set of structural reforms to address systematic imbalances in its economy. A new investment law was passed earlier this month, providing increased incentives to both domestic and international investors, while also allowing for new companies to register with a one-day electronic procedure. Egypt eliminated the financial black market, liberalized the exchange rate, reduced fuel subsidies, and introduced a value-added tax (VAT).
President el Sisi is showing he is serious. He re-shuffled his cabinet, is seeking to modernize the country's institutions, strengthen fiscal policies, fight corruption, and create a significantly better investment environment. His pressures on various ministers to complete national projects by the end of this year are showing positive signs. In February this year, Egyptian Central Bank deposits were at their highest since 2011, and the economy is estimated to have grown 3.8 percent in 2016 with a 4.0 percent forecast for 2017.
Last year, the IMF signed a 12-billion-dollar loan program with Egypt, forecasting 6 percent growth over the medium term. In November 2016, S&P Global Ratings upgraded its sovereign credit rating for Egypt from negative to stable. There are over 1,100 U.S. active companies in Egypt, which is also a hub for tax free exports throughout the African continent. U.S. investments in Egypt are estimated at 23 billion dollars. The U.S. Chamber of Commerce, the American Chamber of Commerce in Egypt and the U.S. – Egypt Business Council are ever-growing engines of a strong economic bilateral relationship.
With the goal to increase and expand the role of the Suez Canal in international trading, President el Sisi launched the Suez Canal Axis Development mega project in 2014. The project set out to create an entire new city, build several tunnels, including a new parallel canal to the Suez.
I have been in Egypt twice in the last three months, and had the chance to meet with several government officials, members of parliament and the business community, but also to interact with taxi drivers, people I would meet in the supermarket, and tourist guides. Tourism is slowly picking up, after it collapsed following Muslim Brotherhood rule under Morsi. The Brotherhood was the only organized group during the Arab spring, and so it was easy for them to grab power during the political vacuum. Their bombing campaigns and assassinations targeted both Egyptians and foreigners, and their online statement called for a "long, uncompromising jihad" against the Egyptian government. Coptic Christians experienced several deadly attacks incited by this group. Egypt is often called on for human rights violations, but dealing with various terrorist groups inspired by the continued efforts by the underground Muslim Brotherhood to destabilize the country, setbacks are, unfortunately inevitable. There are 48,000 registered non-governmental organizations in Egypt, with 4,000 registered as human rights organizations out of which 35 are unregistered and operating outside of the law. A new law governing NGOs encourages support for the NGO sector by allowing for a 10 percent tax deductible for contributions. The law regulates donation procedures to qualify for NGO status with measures similar to ones in the United States.
While I was in Cairo just two weeks ago, I felt compelled to write a story about Nada, a ten-year-old girl who lost her father, brigadier general Ahmed Abdel-Nabi, during an ISIS-led terrorist attack in Sinai. I met Nada while we both were guests at the Ossama Kamal DMC TV show. It is one of many sad stories that is shaking up Egyptian society and adding pressure on the government to forcefully eliminate this threat. Reforms that will help create jobs are essential to long-term stability, and we should support Egyptian efforts to see them through. Egypt will be crucial to the announced Middle East peace initiative by the new U.S. administration, working to mobilize a regional coalition that could help end decades of suffering and violence, with the hope of reaching a peace agreement between the Israelis and Palestinians. It is in human nature to criticize rather than praise, but it may just be the case that circumstances in the region are changing in a way that achieving peace may become a real possibility. And the well-thought out first foreign trip of the U.S. President attests to that.
Popular in the Community