A picturesque country gave the world many images on Sunday, but none of the usual tourist fare.
Protests continued for a sixth day in Egypt, where where photos of burning buildings and looting contrasted starkly with those of anti-government protesters handing flowers to soliders and joining them in prayer.
These 40 pictures capture some of the sights from one day in an country in chaos.
Click here for a complete primer on the conflict within Egypt, and click here for the latest from our Egypt liveblog.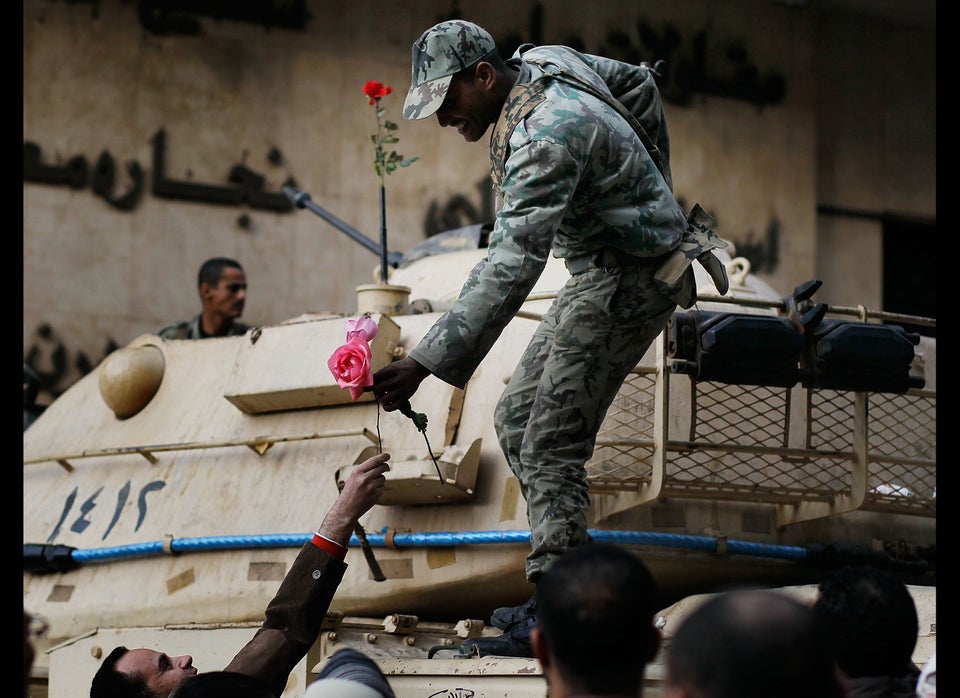 Egypt Protest Photos
Related
Popular in the Community