Disturbing footage emerged Friday that appeared to show an Egyptian protester, standing unarmed with his hands in the air, being shot repeatedly. (Watch above.)
The footage was uploaded to YouTube and appears to have been shot on August 16. The caption reads "The army shoots on peaceful protesters in Ismailyia"--a city in northeastern Egypt.
Beyond that, context for the footage was thin. An NBC News reporter tweeted that the news agency Storyful had confirmed the video's veracity. A second YouTube video of the shooting, taken from a different angle, was also posted to YouTube.
Friday was another grim day across Egypt, as tens of thousands of Muslim Brotherhood supporters clashed with police and armed vigilantes in Cairo and elsewhere. Scores were killed in the violence. Friday's mass protests were a response to horrific violence that took place on Wednesday, when more than 600 people were killed after security forces cleared two protest camps in the Egyptian capital. Wednesday's clashes marked the most violent day since the country's 2011 revolution.
Related
Before You Go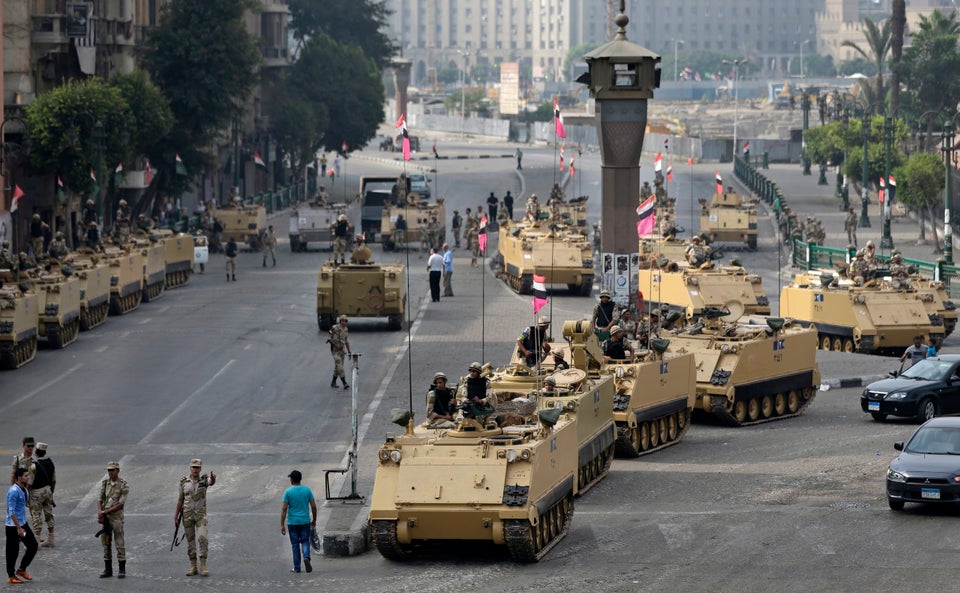 Clashes In Cairo (Warning: Graphic Images)
Popular in the Community