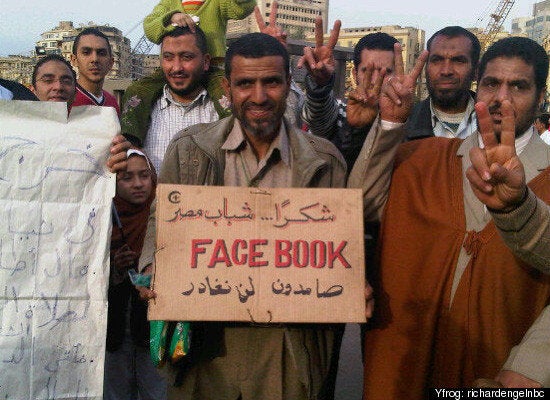 On Friday, NBC News's chief foreign correspondent Richard Engel tweeted a photograph of an Egyptian demonstrator holding up a sign that reads, according to Engel, "Thank you Facebook."
Only the word "Facebook" is written in English on the demonstrator's sign, and while Engels claims that the Arabic writing says "thank you," @chickgonebad left the following comment on the photo: "For what it's worth, a friend fluent in Arabic tells me 'It says thank you youth of Egypt.'"
Citizens involved in Egypt's anti-government uprising have used social networks like Facebook and Twitter to organize and communicate with the rest of the world, despite the Egyptian government's attempt to ban the networks. Even during Egypt's five-day Internet blackout, Egyptians found innovative ways to get back online.
At the time of this tweet, Engel was in Cairo's Tahrir Square, where a massive crowd has gathered to demand that President Hosni Mubarak step down. Visit our live blog for continuing coverage of the protests.
You can view Engel's tweet and photo (below).
LOOK: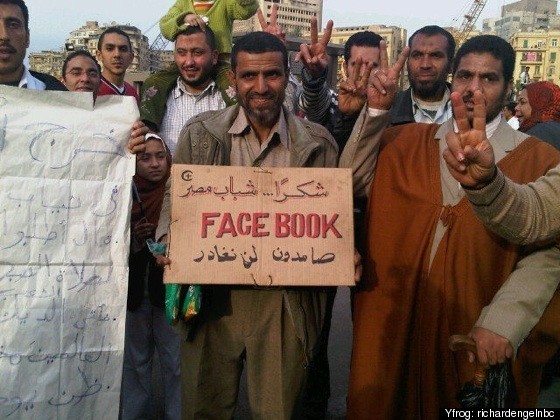 Related
Popular in the Community