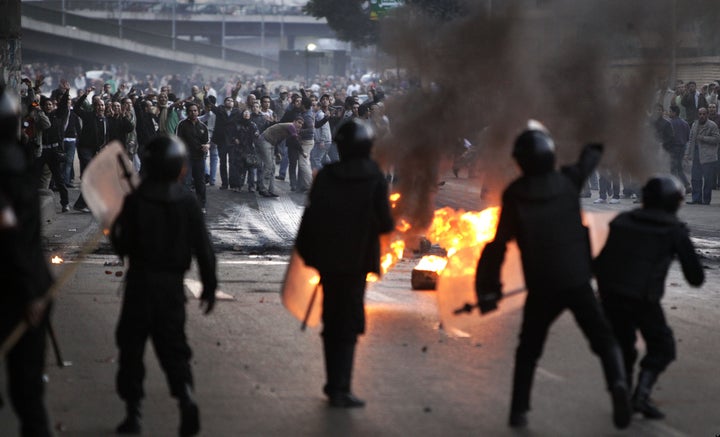 CAIRO (AP) - Egyptian anti-government activists pelted police with firebombs and rocks in a second day of clashes Wednesday in defiance of an official ban on any protests. Beefed up police forces on the streets quickly moved in and used tear gas, beatings and live ammunition fired in the air to disperse any demonstrations.
There were signs that the crackdown on protesters was taking a toll on Egypt's international standing. In Washington, White House Spokesman Robert Gibbs would not say whether President Hosni Mubarak, the target of demonstrators' anger and a close U.S. ally, still has the Obama administration's support. Secretary of State Hillary Clinton said the government should allow peaceful protests instead of cracking down.
Security officials said a total of 860 protesters have been rounded up nationwide since Tuesday, when tens of thousands turned out for the largest protests in Egypt in years -- inspired by the uprising in Tunisia. They demanded Mubarak's ouster and a solution to grinding poverty, rising prices and high unemployment. ____
Follow live updates below.
Popular in the Community