Violent demonstrations rocked Egypt for the fourth consecutive day, with scores of protesters demanding the resignation of the country's longtime autocratic president, Hosni Mubarak.
Friday marked a crucial turning point for the demonstrations, with the Egyptian government restricting Internet hookups for civilians and banning access to social media networks, including Facebook and Twitter, in an effort to crack down on participants communicating with the outside world.
Furthermore, opposition activist Mohamed ElBaradei, a Nobel Peace Prize laureate, is currently being detained by police.
View photos of Friday's protests here: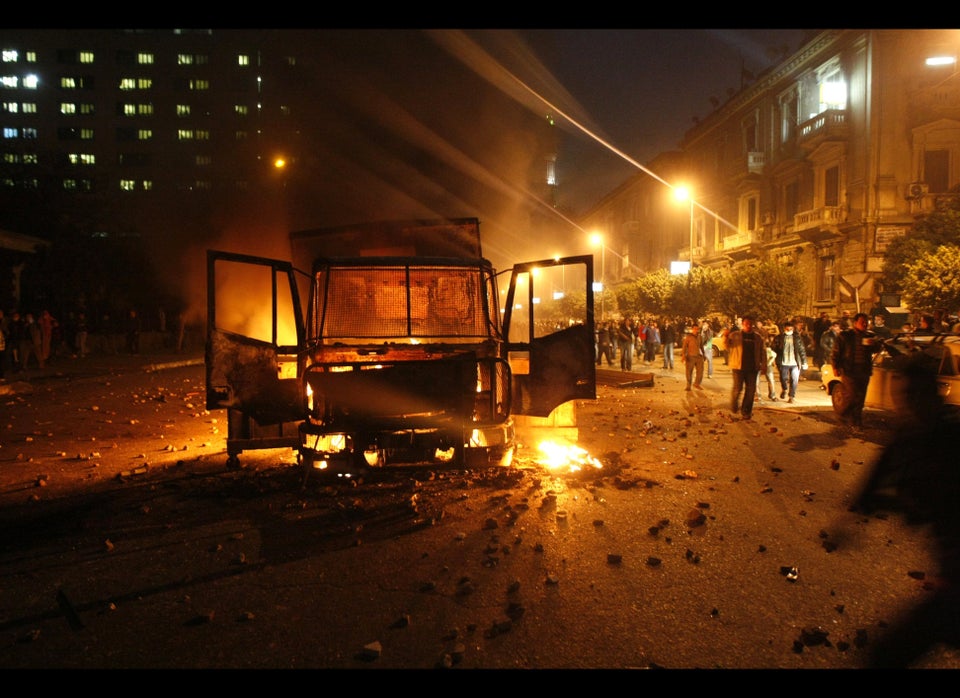 Egypt Protests Friday
Popular in the Community