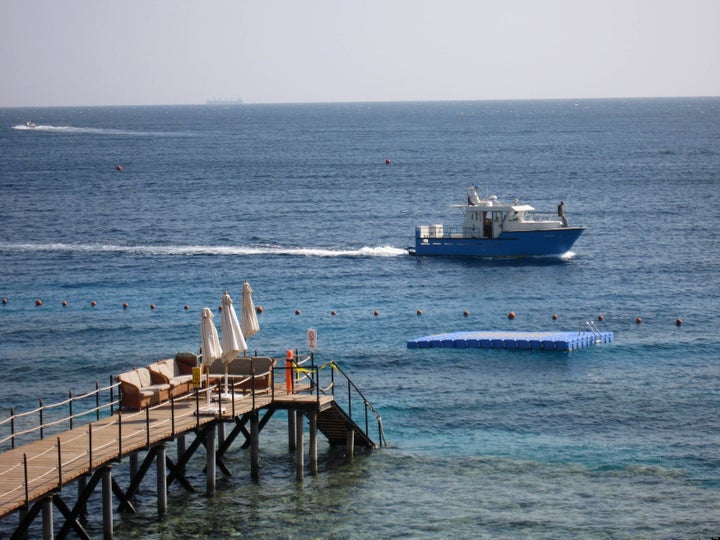 Egypt is hastily assembling an investigative team of marine biologists after a series of shark attacks at a Red Sea resort last week, the BBC is reporting.
Three shark experts from the U.S. are reportedly flying to the Egyptian resort of Sharm el-Sheikh, where a 70-year-old tourist was killed and four others badly injured in shark attacks during the past week. A Swedish vessel has also been assigned to survey the waters around Sharm el-Sheikh in an effort to track shark movements.
According to the Guardian, the team includes Dr. George Burgess, the director of the Florida Program for Shark Research and the curator of the International Shark Attack File at the Florida Museum of Natural History, Marie Levine, the head of the Shark Research Institute at Princeton, and Ralph Collier of the Shark Research Committee. A fourth expert, Erich Ritter, will assist from his research center.
The most recent attack on a 70-year-old German woman resulted in her death just one day after authorities had allowed holidaymakers to return to the water following a 48-hour ban prompted by earlier attacks last week on three Russians and a Ukrainian. According to the Telegraph, resort officials believed the capture and killing of two sharks on Thursday had eliminated the threat to swimmers.
It is believed that an oceanic whitetip and a mako shark, which have been caught in waters near the city, are responsible for the attacks. "For either of these species to make repeated attacks on humans is unheard of - they simply do not go around attacking people for fun," Richard Pierce, chairman of the Shark Trust and the Shark Conservation Society, told the Telegraph. "To see so many attacks in such a short space of time is terrifying and very difficult to understand. Behind this, there is undoubtedly some kind of human trigger."
As CBS reports, more than half of Egypt's $12 billion tourism industry is generated at beach resorts.
Calling all HuffPost superfans!
Sign up for membership to become a founding member and help shape HuffPost's next chapter