As the hours pass and the body count rises in Egypt's latest crisis, videos continue to emerge depicting the level of violence and brutality in the country's clashes.
In the graphic YouTube clip above, a group of Egyptians appear to be shot at by someone off-camera as they attempt to carry a wounded man to safety. As the others run to take cover, one man hoists the blood-stained body over his shoulder and attempts to make a break for it before a bullet seems to find him and they both topple to the ground.
The footage was purportedly taken on Wednesday at the main protest camp near the Rabaa al-Adawiyah mosque in eastern Cairo. The Egyptian Health Ministry has put the official death toll of the violence at 638, though casualty figures are expected to rise.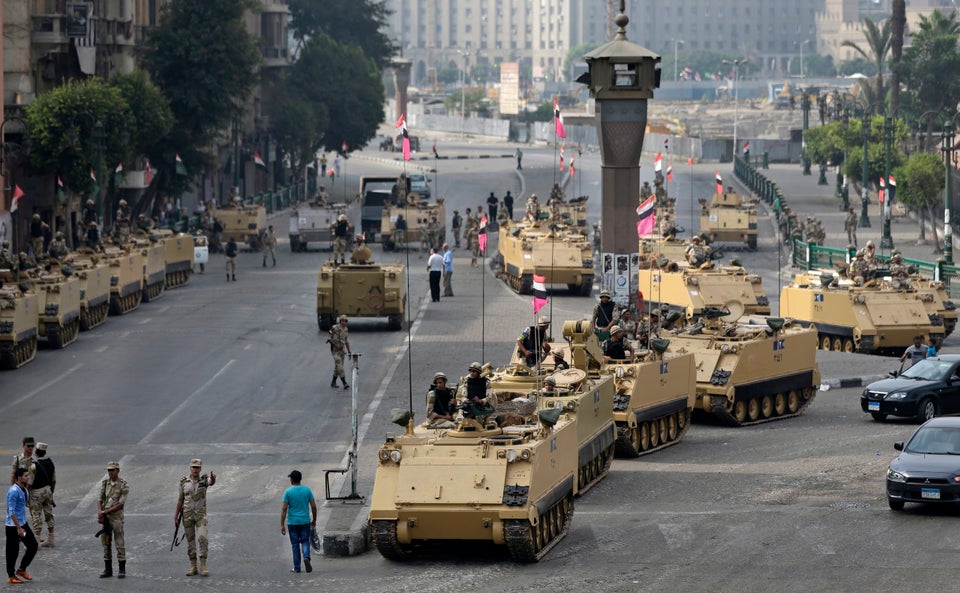 Clashes In Cairo (Warning: Graphic Images)