Egyptian police came for Omar al-Shuweikh, 23, while he was walking through the capital city of Cairo one afternoon in March 2014. In the days to follow, the university student and local protest leader would suffer through rape, torture and humiliation, he revealed in a disturbing testimony to Human Rights Watch.
"All I used to do was direct chants [at protests], I never held a weapon," said al-Shuweikh, who was accused of stealing a policeman's gun and belonging to the outlawed Muslim Brotherhood, Egypt's largest opposition organization.
"[Police officers] stripped me, blindfolded me and cuffed my hands behind my back," he recalled. "In the middle of the torture on the first day, they said: 'You're going to confess on camera.'"
Then, he said, officers sexually assaulted them with their hands and repeatedly sodomized him with a wooden stick. "They said: 'You think you're a man? Now look at what we're doing to you.'"
Al-Shuweikh is one of 19 former prisoners who told Human Rights Watch they were held incommunicado and tortured by Egyptian police and security forces while in detention. One man alleges officers wrapped a wire around his penis to electrocute him; another says officers pulled out one of his fingernails and bit off part of another.
Based on the testimonies it collected, Human Rights Watch offered the following summary of a typical "assembly line" of torture at the hands of Egyptian authorities:
The former detainees said that torture sessions begin with security officers using electric shocks on a blindfolded, stripped, and handcuffed suspect while slapping and punching him or beating him with sticks and metal bars. If the suspect fails to give the officers the answers they want, the officers increase the power and duration of the electric shocks and almost always shock the suspect's genitals.
Reports of state violence have swelled since the Muslim Brotherhood's Mohammed Morsi, Egypt's first democratically elected president, was toppled from power in 2013. President Abdel-Fattah el-Sissi assumed office the following year and unleashed a widespread, ongoing crackdown on dissent in Egypt, which has a decades-long history of state repression.
Impunity for state-sponsored abuse in the country was a major factor building up to the country's 2011 revolt, which unseated former president Hosni Mubarak after nearly three decades of autocratic rule.
Since Morsi's ousting, Egyptian authorities have reportedly arrested or charged at least 60,000 political prisoners; tried thousands of civilians in military courts; secretly abducted hundreds; and issued hundreds of preliminary death sentences en masse, including many in absentia; largely in an effort to suppress the Muslim Brotherhood, according to rights groups.
The report details how security forces and law enforcement officials coerce confessions from prisoners through systematic torture, threats and intimidation. Prosecutors sometimes threaten detainees with torture, and often dismiss their allegations of abuse rather than investigating them, it notes.
"President al-Sisi has effectively given police and National Security officers a green light to use torture whenever they please," said Joe Stork, deputy Middle East director at Human Rights Watch. "Impunity for the systematic use of torture has left citizens with no hope for justice."
Related
Before You Go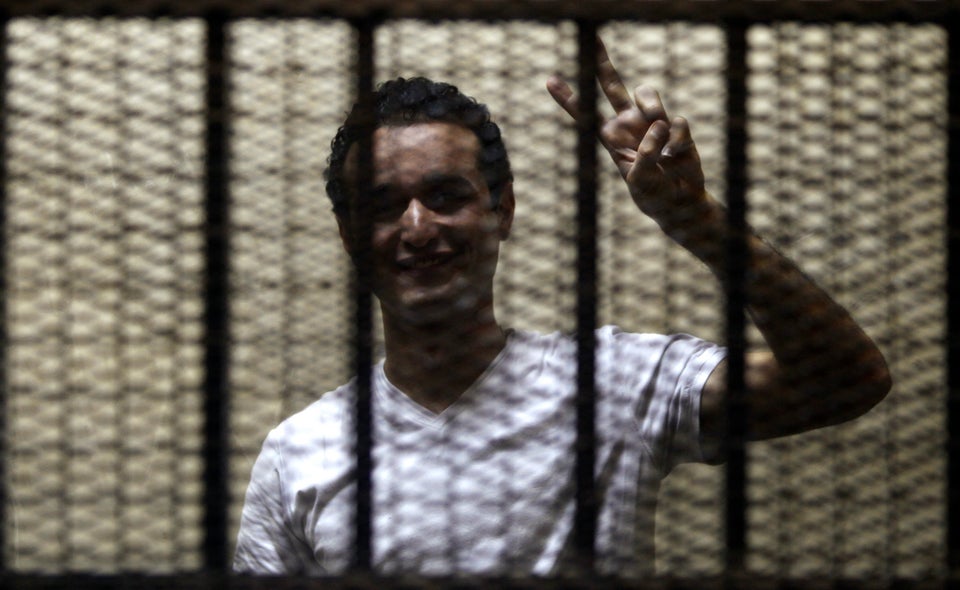 Activists Detained In Egypt
Popular in the Community