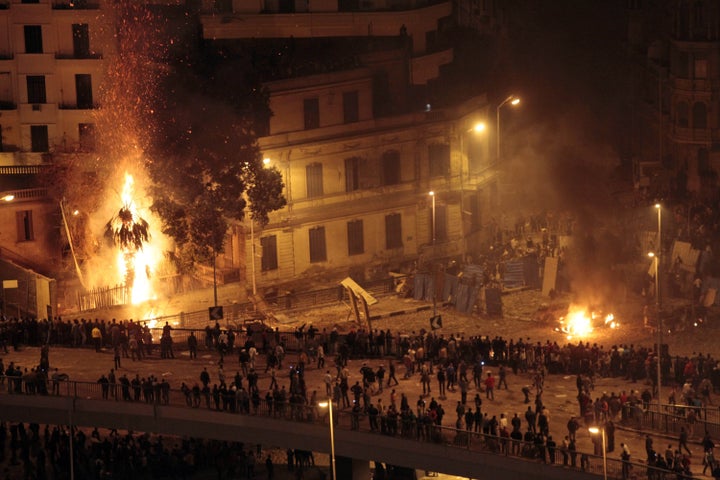 CAIRO -- Bursts of heavy gunfire are ringing out in Cairo's Tahrir Square, and a protest organizer says three anti-government demonstrators have been killed.
Mustafa al-Naggar says he saw the bodies of three dead protesters being carried toward an ambulance before dawn on Thursday. He says the automatic weapons fire directed into the square came from at least three locations off in the distance.
The Egyptian military has had the square ringed with tank squads to try to keep order, but al-Naggar says they did not intervene.
The health minister did not answer a phone call seeking confirmation of the deaths.
Hours earlier, supporters of President Hosni Mubarak armed with rocks, sticks and firebombs charged into the square in what appeared to be an orchestrated assault against protesters.
Have a tip you want to share? You can leave a message for HuffPost at 00-1-315-636-0962. If you know someone there and have email access, send us an email at egypt@huffingtonpost.com. Our Skype account is HuffPostReports.
Scroll down for the latest updates.
Popular in the Community