The move is another example of how the government is tightening its grip on the media in anticipation of the Dec. 15 referendum vote that could result in the passage of a contentious new constitution pushed through the assembly by Islamist supporters of President Mohammed Morsi.
Although "romantic" music will not be banned all together, it has been regulated to the early morning hours after 2 a.m., instead of playing in regular intervals between movies and TV shows. Other non-patriotic songs will also be excluded from broadcast because of the "sensitiveness of the political situation," the Star writes.
The upcoming vote has sparked a deep divide between Islamists who are expected to vote "yes" and the opposition, made up of secular and left-wing groups.
The Associated Press explains that while Egypt's opposition initially tried to boycott the referendum, the anti-Morsi camp is now urging followers to vote "no" and strike down the constitution drafted by the Islamist-led constituent. Opponents criticize the draft for undermining human rights, allowing religious authorities too much influence over legislation and restricting judicial independence.
Violent protests erupted three weeks ago when Morsi issued a decree that gave him sweeping powers, and "more blood" will likely be shed during the referendum, a leading opposition leader warned Thursday.
Before You Go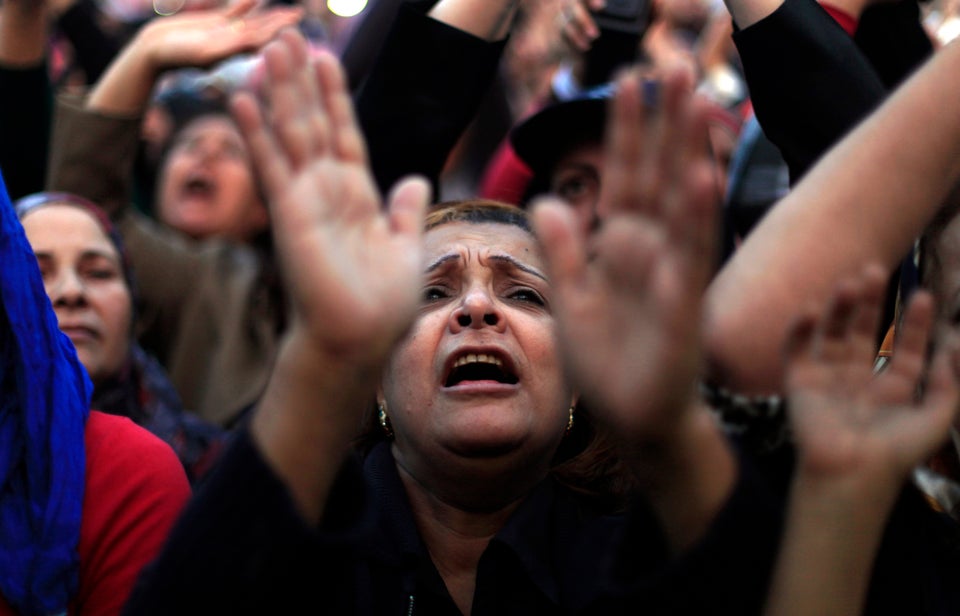 Egyptians Protest Morsi Decree
Popular in the Community