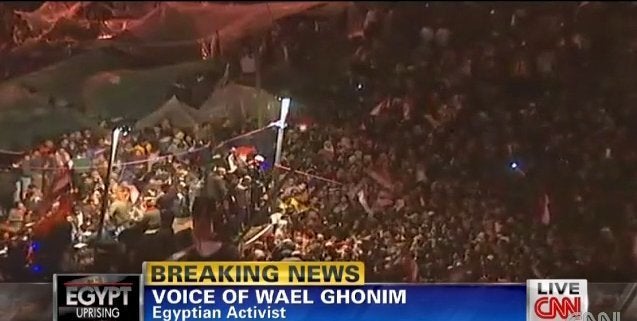 Egyptian activist Wael Ghonim, who became one of the chief faces of the Egyptian revolution
after he was released from a 12-day-long detention, praised CNN and the media in an interview with Wolf Blitzer on Friday.
Ghonim said the media had helped save lives by casting a spotlight on what was going on in Egypt.
"You guys have played a great role in saving the lives of hundreds if not thousands of people," Ghonim said. "CNN did a great job. You guys deserve a great recognition from the Egyptian people and we are not going to forget your role. You guys are heroes as well. You are part of the revolution. You should be proud of yourself."
WATCH:
Ghonim also spoke to Katie Couric, where he repeated the assertion that press cameras had saved "thousands of lives."
Popular in the Community