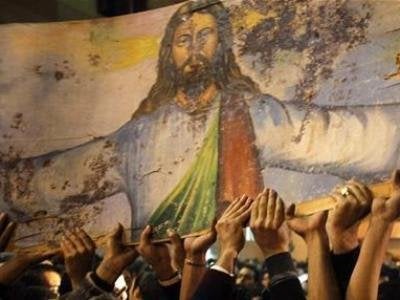 The court claimed 17-year-old Gamal Abdou Massoud posted cartoons mocking Islam and the prophet Muhammad to the social network in December and distributed the images to other students. This allegedly set off an anti-Christian riot in the city of Asyut, during which Massoud's house was firebombed and five other Christian-owned homes were burned to the ground by some Muslims who were angered by the cartoons, according to Compass Direct News.
The court also held Massoud responsible for inciting the riots, but Massoud denies all charges against him.
The Assyrian International News Agency cited Massoud's case and two others in a January report concerning "cases [that] have been brought against Copts [in Egypt], based on accusations mostly from postings on Facebook or Twitter of cartoons or comments deemed by Islamists as insulting to Islam."
"Rights are given to the Christian minority in Egypt only when Islamic sensitivities are not involved," Compass Direct News, a Christian news agency dedicated to reporting about persecuted Christians, wrote following the incident.
Popular in the Community