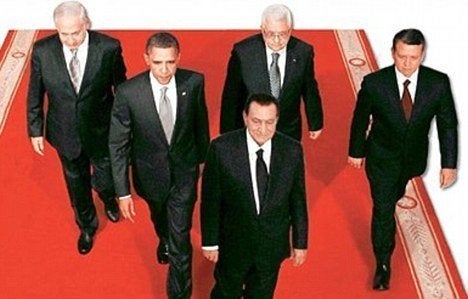 An Egyptian state newspaper is coming under fire after it was revealed that it altered a photo of President Hosni Mubarak to place him at the front of a group of Middle East leaders meeting President Obama--rather than where he was, at the back of the group.
Earlier this month, Mubarak and the heads of Israel, the Palestinian Authority and Jordan met with Obama at the White House to discuss the Israel-Palestine peace process. Afterwards, photographers snapped this image of the group, with Mubarak walking behind the others: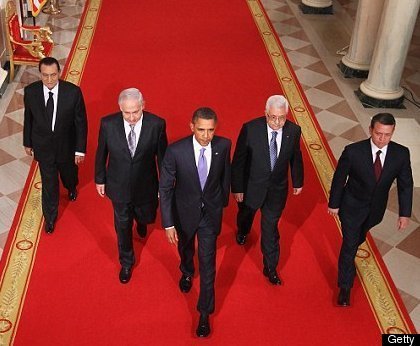 But, as Egyptian blogger Wael Khalil spotted, the state-run Egyptian paper Al Ahram doctored the image to place Mubarak at the head of the group: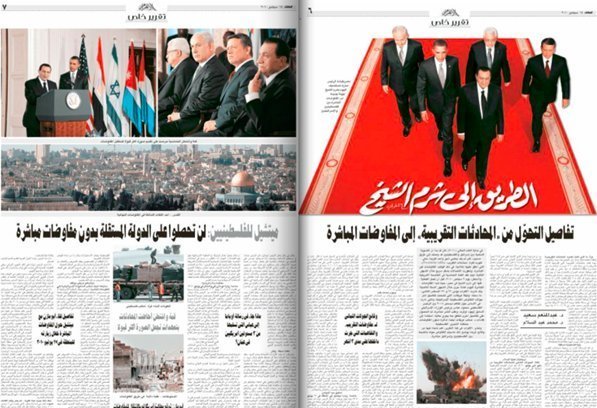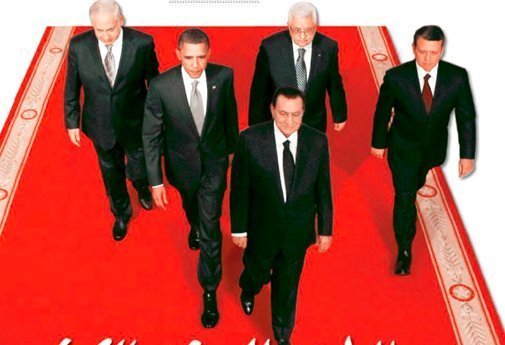 News outlets around the world--including in Egypt--picked up Khalil's report. Reacting to the coverage, Khalil tweeted, "Currently enjoying my moment as a famed blogger."
The New York Times' Robert Mackey noted that, even though Al Ahram is being mocked for the altered image, the picture is still up on its website as of Thursday.