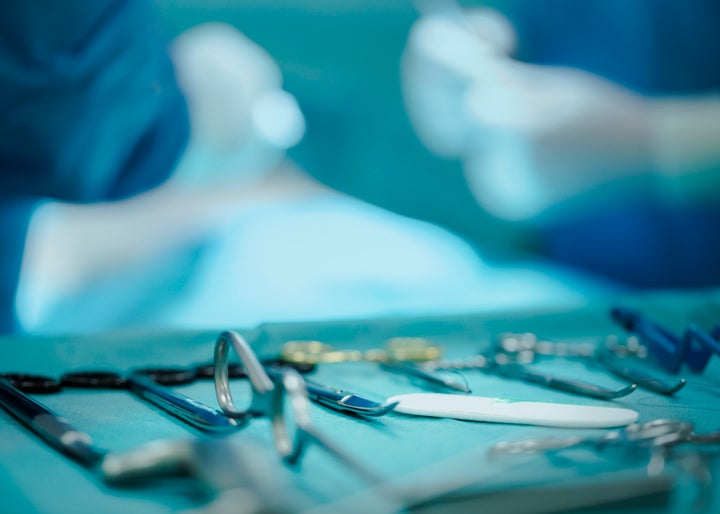 A teenager in Egypt died while undergoing female genital mutilation conducted by a physician. Officials and advocates are urging medical professionals to help put a stop to the illegal practice.
Mayar Mohamed Mousa, 17, passed away on Sunday due to complications related to FGM, which was performed by a registered doctor in Egypt's coastal Suez province, CNN reported. An initial autopsy report indicated that blood clotting was the possible cause of death and the El Canal National Hospital, where the procedure was carried out, has been shut down by authorities.
The case is being investigated by state prosecutors, according to the news outlet.
"The government is to blame for not doing enough to make sure that convicted killers are arrested," Mary Wandia, program manager at advocacy group Equality Now, said in a statement provided to The Huffington Post. "Egypt needs to take a zero tolerance approach on this issue to ensure all girls are protects and that victims and survivors get justice."
Female genital mutilation includes procedures that intentionally alter or cause injury to the female genital organs for no medical purpose, according to the World Health Organization. There are four major of types of FGM, and in Mousa's case, the doctor's intention was to remove her clitoris, according to CNN.
Families see the practice as a rite of passage, and a way to keep girls from engaging in premarital sex.
That's why advocates are homing in specifically on the medical community to help end FGM in Egypt.
The UN said in a statement that it was "deeply saddened" by Mousa's death and wants health professionals "to take a strong stand to stop the medicalization of FGM."
The UN's statements come on the heels of the WHO's release of its first guidelines on FGM for medical professionals.
The guidelines call on medical professionals to treat such cases as abuse and not decline to speak up because it's a "cultural" issue. They explain how to identify and treat these cases and also call for the flat-out rejection of the medicalization of the practice.
Advocates are wary that Mousa's case may not be brought to justice as the country failed to crack down on another similar case recently.
In 2013, Soheir al Batea, 13, died after undergoing FGM conducted by a physician, according to NPR.
Raslan Fadl was convicted, his medical license was revoked, but he never served any jail time, according to Equality Now, which had launched a petition calling for the arrest of Fadl.
Related
Popular in the Community