According to one Egyptian TV anchor, the uprising in Syria was cooked up years before the Arab Spring, and an old episode of The Simpsons serves as the evidence.
On Sunday, the host of Tahrir TV's "In the Square" program, Rania Badawi, aired a 2001 cartoon clip in which Bart Simpson and friends take part in a music video called "Drop Da Bomb," satirizing American boy bands and militarism.
Badawi points out that the cartoon features a jeep bearing the flag adopted by Syrian opposition fighters in rebellion against Assad since 2011, and questions whether the Syrian revolution was preplanned.
"The flag was created before the events took place," Badawi says, according to a translation by Washington D.C. research institute MEMRI, which specializes in identifying extremism in the Arabic press. "This raises many question marks about what happened in the Arab Spring revolutions and about when this global conspiracy began," she adds.
The anchor does note that the theory emerged on social media. And like many a social media storm, the conspiracy is not supported by the facts.
Badawi herself was accused of joining a cheering media crowd when hundreds of suspected Islamists were sentenced to death in mass trials earlier this year. "Today, we got justice, the justice that we want. We are tired of your violence," she reproved the Muslim Brotherhood on air, according to Egyptian site Mada Masr. The New York Times notes that Tahrir TV is a particularly tragic player in the nationalist furore, having been founded to give young revolutionaries a voice when long-term autocrat President Hosni Mubarak was toppled in 2011.
The Tahrir TV clip, which cuts out half way:
MEMRI's edited version, with English subtitles:
Related
Before You Go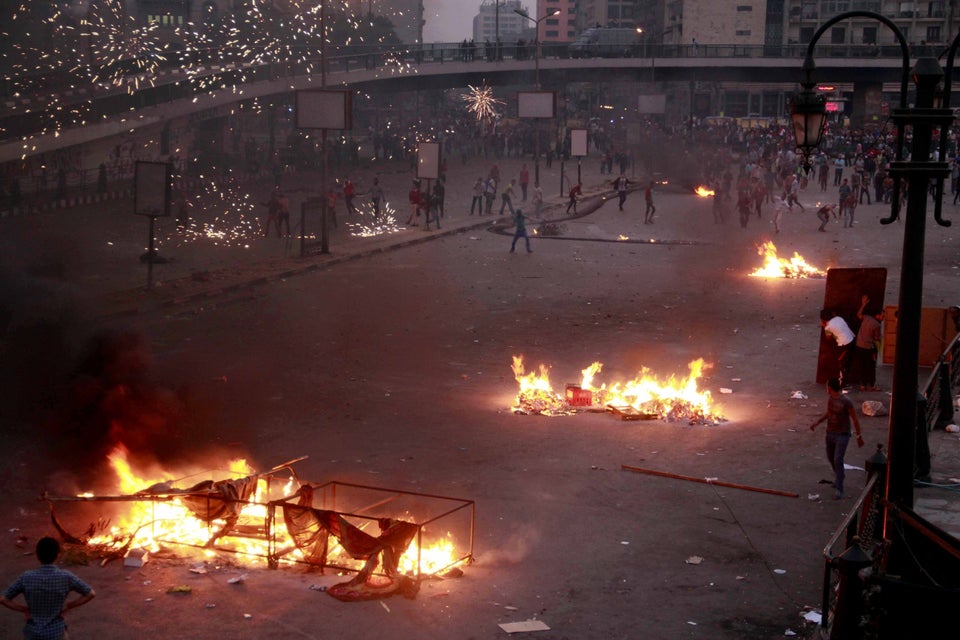 Deadly Clashes Rock Egypt
Popular in the Community