Sometimes, the perfect proposal requires a hint of deception.
David and Natalie, who have been together for nearly three years, met on eHarmony and had submitted a "success story" when they terminated their online accounts. David told Natalie that their submission had been chosen for a commercial audition, setting the stage for his clever proposal plan.
He then asked the Rad Red Creative film team to pose as a camera crew for eHarmony. In the middle of his and Natalie's commercial "audition," one of the crew members informed the couple that eHarmony might not be able to use their footage because -- you guessed it -- they're not married.
Thankfully, there was an easy solution to that. Watch above for what happens next.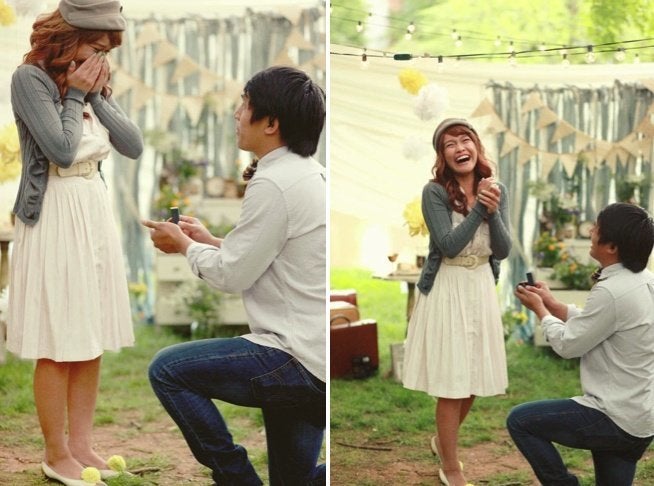 Emotional Proposal Photos