Story Continues below slideshow..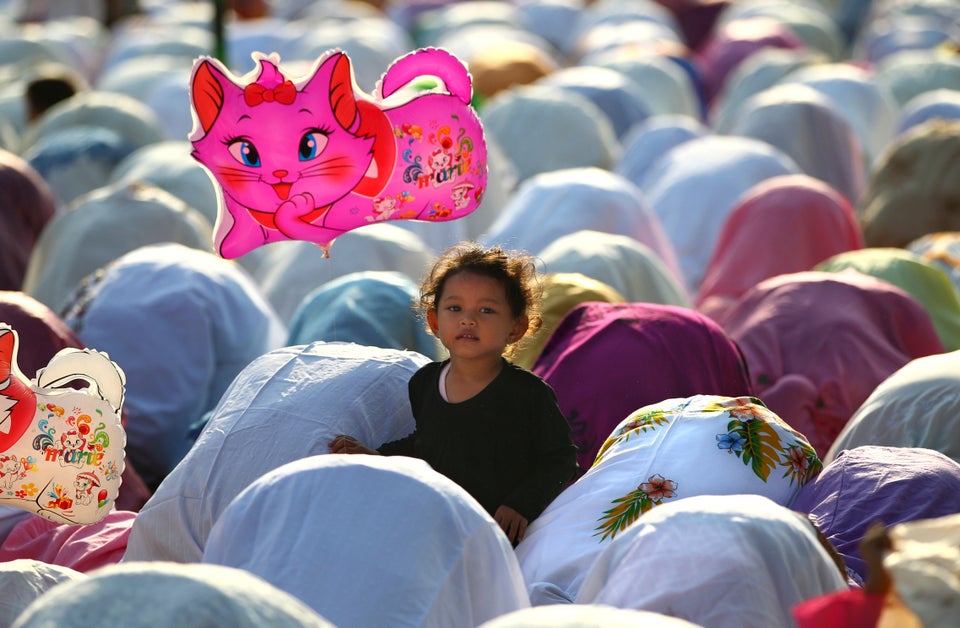 Eid ul-Adha
According to the Quran, when Ishmael (known as Isma'el in Arabic) was 13, his father, Abraham (Ibrahim), began having inconceivable dreams in which God instructed him to sacrifice Ishmael (Quran Surah 37). Unbelievable as the dreams were, Abraham decided to follow Allah's instructions -- but not before asking Ishmael if he would agree to this. The son did not hesitate, showing ultimate submission to God's will by telling his father to go through with the sacrifice. Then, at the very moment that Abraham raised the knife, Allah tells him to stop -- they had passed the test -- and to replace Ishmael with a sacrificial ram. In the Quran, Abraham is rewarded for his faith with a second son, Isaac.
Muslims observe and prepare for Eid al-Adha in a number of ways. Before the festival, the faithful acquire new clothing and visit with family and friends. At dawn on the day of Eid, Muslims recite the traditional declaration of faith, the Takbir, followed by the pre-sunrise communal prayer, Salat al-Eid, which is also said on Eid al-Fitr. Worshipers then greet friends with the traditional Arabic salutation of Eid Mubarak ("Have a blessed Eid") and exchange gifts.
Related
Popular in the Community