Books can be a lens through which we see and make sense of the world. They can be guides that lead us through the agonies of life, or simply make us laugh at its absurdities. They can help us work through knotty and seemingly unsolvable problems and they can offer up both escape from those problems and a way to see them more clearly. They can teach us how to hold the pain of the world in one hand and its beauty in the other.
Giving a friend amazing books can be like handing her the wisdom and comic relief of brilliant women she may never actually meet.
I've compiled a list of eight books (all published within the last three years) that every woman should give her best friend and the reasons why.
1. Beyond the Pale Motel by Francesca Lia Block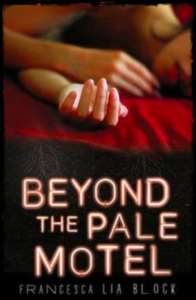 In Beyond the Pale Motel, Francesca Lia Block writes in the signature lush style that made her Dangerous Angels series so enchanting, but this new novel explores sexier, darker and more dangerous territory. A hair stylist named Catt tries to solve the mystery of a Hollywood serial killer targeting women. At the same time, Catt's flings with men she barely knows and her attempts to reach an unattainable beauty ideal become forms of self-harm. Like a loving -- and lyrical -- best friend Francesca Lia Block reminds us to treat ourselves with gentle loving care and embrace the beauty in being vibrant and alive. A gorgeous, fast-paced, flawless novel. Long time Block fans and new readers alike will be enthralled.
If you want your bestie to be on the edge of her seat--and love herself more when she turns the last page -- then buy her this book.
2. How to be a Woman by Caitlin Moran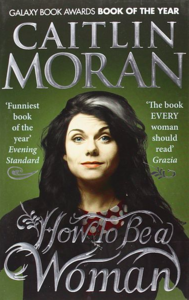 In How to Be a Woman, Caitlin Moran offers up a reminder that even outrage can be hip and hilarious. Moran on feminism:
"a) Do you have a vagina?
"And b) Do you want to be in charge of it?
"If you said 'yes' to both, then congratulations! You're a feminist."
How to be a Woman takes us on a detailed, self-deprecating tour of Moran's adolescence and adulthood in which she praises masturbation and rails against the now-presumed mandatory Brazilian wax. ("I can't believe we've got to a point where it's basically costing us money to have a vagina.") Moran isn't afraid to protest small-seeming issues like botox and the agony of high heels, knowing that if women waste all our time in the pursuit of beauty and the panicked fight against aging we won't have the energy to make art, be politically active, and otherwise kick ass and raise hell.
If you want your BFF to laugh more and worry about her smile lines less, buy her this book.
3. Her by Christa Parravani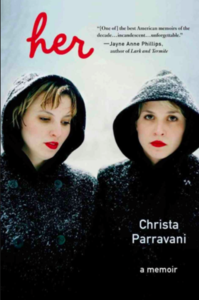 In Christa Parravani's debut memoir Her, she tells the harrowing story of a brutal sexual assault suffered by her identical twin sister Cara and Cara's subsequent heroin addiction and death by accidental overdose. In unflinching language, Parravani writes about the ensuing years of unimaginable grief when she teetered on the edge of following her sister to the grave, and then about the long and worthwhile road back from devastation. Her is a masterfully written and compelling tale of survival about the ways that art and love help us to overcome.
If you want your best gal pal to know that even the greatest tragedies can be survived, give her this book.
4. The Iron Horse by Dawn Erin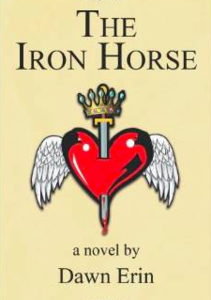 Dawn Erin's genre-defying autobiographical novel tells the story of protagonist Sunny Quinn. The genius of The Iron Horse lies in Sunny's agonizingly detailed transformation from a steadfast, horse-crazy New England Catholic school girl to a hardcore heroin addict who will do what ever it takes to acquire a fix to stave off the sickness of withdrawal. From heartbreakingly wholesome, to shockingly seedy, The Iron Horse remains at its core a brilliant tale of how a spiral into depravity can be a necessary part of the path to redemption.
Give this book to your BFF if she craves adventure or is (or was) a wild child. And while you are at it, grab a copy for yourself.
5. Things I Don't Want to Know: On Writing by Deborah Levy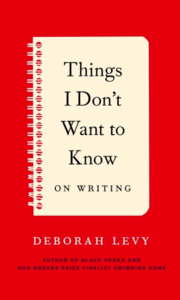 A response to George Orwell's 1946 essay "Why I Write," Deborah Levy's Things I Don't Want to Know is a powerful, trancelike collection of snippets of autobiography that assert -- in a luminescent way -- that writing is a way to sort through injustice and grief. Levy's childhood in South Africa during apartheid provides mesmerizing material, which is alternately haunting and darkly funny. In recounting her adult life, Levy turns a quotidian afternoon standing around a playground with other mothers into a chance for a ruthless (or kind) warning to women against investing every ounce of their creative energy in their children. "Yes, there had been many times I called my daughters back to zip up their coats. All the same, I knew they would rather be cold and free." This treatise on writing is as much a discourse on surviving love, loss and human cruelty.
Give it to your friend if she writes, aspires to write, or just loves to read a book by a woman who can write the pants off of most humans.
6. Above the East China Sea by Sarah Bird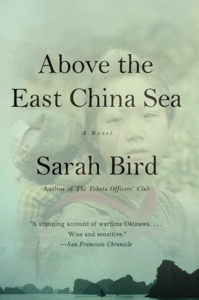 Sarah Bird has long been known as a comic novelist, but in Above the East China Sea she proves that she's also a true literary heavyweight. The novel is alternately narrated by Luz James, an American teenage "military brat" living on a U.S. military base in Okinawa; and a 15-year old Okinawan girl named Tamiko who committed suicide in 1945 during the Battle of Okinawa. From the place of limbo she occupies in the afterlife, Tamiko narrates the story of her life from just before the onset of the 82-day invasion that decimated her country to the moment she chooses to jump from the cliffs above the East China Sea rather than be killed by American or Japanese forces.
Give this book to your bestie if you want her to be inspired by the idea that a group of sheltered schoolgirls could find the gumption and grit to survive a military invasion and take care of hundreds of gravely wounded soldiers -- or by the realization that it was the girls' connection to each other that often pulled them through.
7. The Girls from Corona del Mar by Rufi Thorpe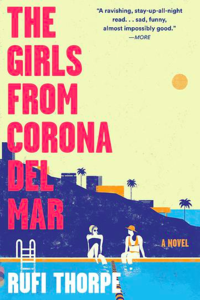 Don't be fooled by this slim volume or the cover that looks like it might contain a lighthearted beach read. The Girls of Corona del Mar delves deeply into female friendship and explores the question, "What happens when the friend who is 'bad,' has good luck and the friend who is 'good' has truly terrible luck?" But the novel's philosophical explorations go much deeper, asking questions about the landscape of Obstetrics where "No one listens to a woman in labor," the rights and responsibilities of motherhood, and the influence of the Sumerian goddess Inanna.
Give this book to your best friend if she has strong intellectual appetites and is not afraid to take a good look at the way life sometimes does people.
8. The Lost Marble Notebook of Forgotten Girl & Random Boy By Marie Jaskulka
The Lost Marble Notebook of Forgotten Girl & Random Boy consists entirely of first-person free verse poems written by two teenagers, identified only as Forgotten Girl and Random Boy, who try to find an escape from their dysfunctional families in each other--with violent and heartbreaking results. This young adult novel perfectly explores the intensity of first love, even as it illuminates how Random Boy's controlling and jealous behavior slowly escalates into the physical abuse of Forgotten Girl.
Though written for teens, the novel will resonant just as powerfully with adults. And readers can trust that in Jaskulka's hands the teenage protagonists' poetry will take flight in powerful and unexpected ways.
Give this book to your best friend if she's a fan of YA novels or if she's ever been in love with a man (or boy) who abused her.
Related