The fleet of wooden boats -- which included one vessel that could still float -- was discovered between 2011 and 2012 at Must Farm in what was once a river bed outside the city of Peterborough, according to the Guardian. Archeologists working with the Cambridge Archaeological Unit are still waiting on the results of carbon 14 dating, but they believe some of the boats date all the way back to 1,600 B.C.
"Dugout canoes were a major form of personal transport in prehistoric times," Richard Darrah, a leading ancient boat specialists, told The Independent. "They were the ancient British equivalent of cars or bicycles. Today, only a few dozen British examples are so far known to have survived –- but the Must Farm evidence –- 8 examples along just a 300 metre length of one small river –- suggests that vast numbers must have once existed in other similar rivers throughout much of Britain."
Curious tourists or history buffs can view the boats through windows in the container starting Wednesday.
"We're keeping the boats wet and cold to help keep everything as it is," Panter told the outlet. "So there's no biological activity to digest through the timber -- to reduce decay of the wood."
The find represents the largest such collection of canoes ever found in Europe, the Independent reports.
"There was huge excitement over the first boat, and then they were phoning the office saying they'd found another, and another, and another, until finally we were thinking, 'Come on now, you're just being greedy,'" Ian Panter, principal conservator at the York Archaeological Trust and the researcher behind the boats' preservation strategy, told the Guardian.
"The next person who gets a chance to investigate will find more boats, I can almost guarantee it," site director Kerry Murrell of the Cambridge Archaeological Unit said.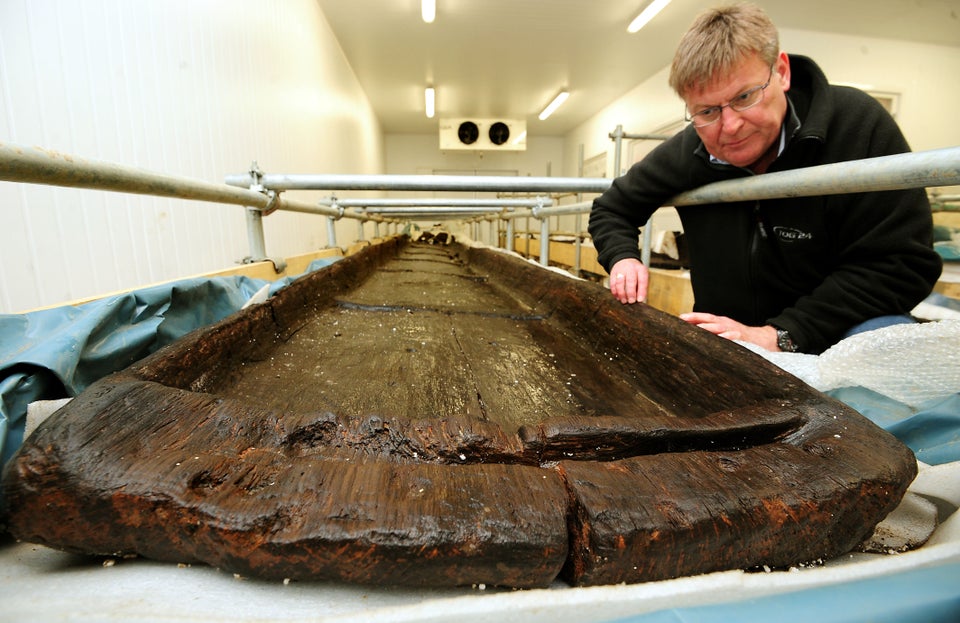 Fleet Of Bronze Age Boats Discovered
Popular in the Community