Many of Haiti's precious and beautiful children have been displaced by the earthquake on January 12, 2010. However, they can sometimes be found in the most surprising places--under shade trees in orphanage yards, in the alleys of packed tent cities, in makeshift classrooms in the shadow of rubble--drawing, singing, and yes, reading.
Last week, I had the honor of traveling to Port-au-Prince and reading to a group of these children "Eight Days," a picture book I wrote about the earthquake in Haiti. I read to them in one of several "child-friendly spaces" that the International Rescue Committee has sponsored in and around the city. "Eight Days" tells the story of a little boy who survives under the rubble of his house, using his memories and imagination to find hope within himself. I read to the children, showing the book's vibrant illustrations and doing a simultaneous translation in Creole (the book will be translated into Haitian Creole). Though I was afraid of upsetting the children by reminding them of the trauma of the earthquake, they were braver than I in addressing the issue at hand.
"Has someone close to you ever died?" one girl asked me.
"In the earthquake?" inquired another.
"Who?"a boy pressed.

I told him of my cousin and his son, who had been about the boy's age. Our family house had collapsed on top of them, and they did not survive.
"Has the earthquake changed you?" the boy asked me.
Not expecting that question, I stuttered.

"It's changed us all," I ventured, before turning the question back to him.
"M te konn renmen lapli. I used to love the rain," he told me. My late cousin's son had loved the rain, too, as does the fictional boy I wrote about in my book. It is a common memory for all of us--the memory of a head turned upward, and a mouth opened toward a once-benign sky.
I then learned that the rain has now become this boy's enemy, a kind of terror. Rain now means that the floor on which he sleeps turns to mud. Rain now means sometimes standing up all night long in fear of floods. Rain now means lightning, which struck and killed a baby in what was supposed to be the safest displacement camp yet.
I learned of other things that have changed in the lives of these brave children.
"Nou pa t konn cho kon sa. We were not always so hot," some of them said. "We did not always live in a tent."
In the midst of such sadness and turmoil, why read to displaced children who live in tents and fear the rain, like the passionate Haitian readers of the Port-au-Prince-based Li, Li, Li! (Read, Read, Read!) program do every week?
"We read to these children for the same reason people read to all other children," the readers say. "We read to them to help them grow their imaginations, to teach them about the world around them. And beyond them. We also read to them to learn from them.
Could books ever teach children to love the rain again?
To find out more about Li, Li, Li! and the International Rescue Commit-tee's child-friendly spaces program, please visit their website and The IRC's website. "Eight Days" is Ms. Danticat's first picture book, published by Orchard Books/Scholastic Inc.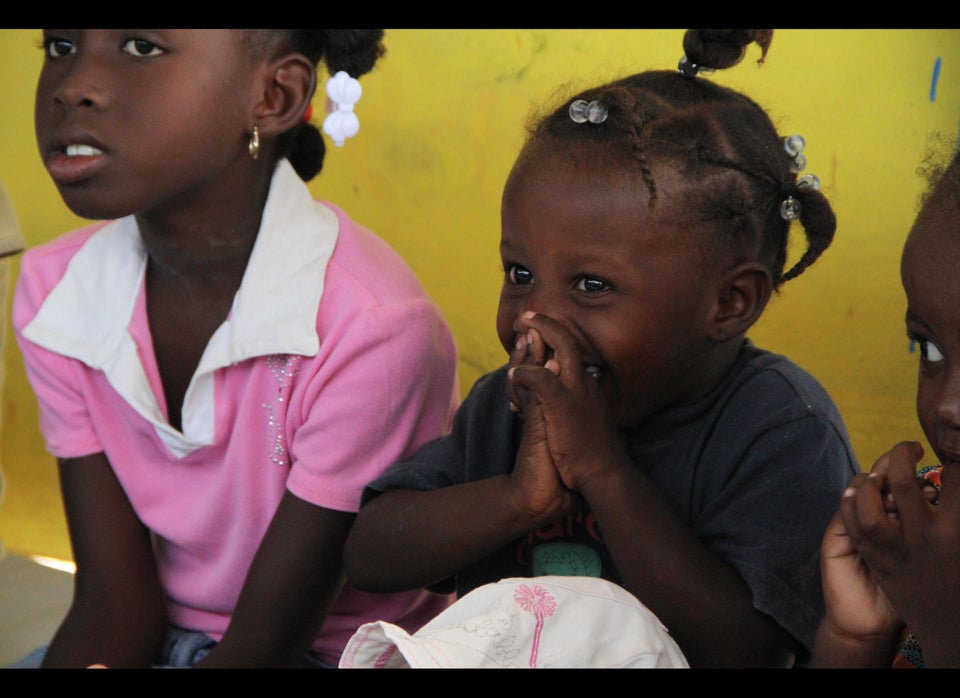 Danticat Haiti