We're always asked to compare and contrast overseas retirement destinations. How does Panama compare to Nicaragua or Costa Rica, for instance... what about the mountains of Ecuador versus the mountains of Mexico or how do the beaches of Thailand compare to the beaches of Belize?
And of course, we're happy to offer our opinions... but you know what opinions are worth. There's no shortage of those out there.
Truthfully, as much as we'd like to, we can't pick the perfect overseas retirement destination for you. Only you know what your lifestyle requirements are. Are you a culture vulture who loves city life? Or do you prefer the wide-open spaces of rural life? Are you comfortable with learning a new language? What about activities like fitness clubs, hair salons and shopping malls? How important are those to you?
If you're thinking about moving overseas and you want to find the place that's right for you, we'd recommend you have a list of your wants and needs. Don't settle for any place that doesn't match up. And remember, don't choose a country, but a community. It's like choosing between Missouri and Arkansas. There's not a lot of difference on a state level, but your experience will be vastly different should you choose to live in Kansas City, Missouri versus little Hot Springs, Arkansas.
Just to get you started, we've put together a list of eight factors to consider that may help you choose your overseas retirement destination. Decide how much weight you want to give each one and then see how the place you're considering stacks up.
1. Affordability: How does the general cost of living fit with your income and budget?
2. Health care: Will you be comfortable with health care options, are good health insurance or hospital plans available to you, and will costs be in line with what you can afford?
3. Ease of transition: Are you comfortable with language and currency issues? Are there some familiar items in the grocery stores and pharmacies? (If not, can you live without them?) How easy is it to get a resident visa and to import your household items?
4. Accessibility: How close is it to your friends and family back home? Is there an international airport, and are other amenities you'll need (again, such as good hospitals), nearby?
5. Community: Is there an expat group? Are you comfortable with the locals and their culture?
6. Housing prospects: Are homes for rent or sale at a reasonable price? If you buy a property and later change your mind, will you be able to sell it easily enough?
7. Climate: Are you hoping for four seasons or year-round warm weather? It's best to plan your exploratory visit during the worst weather season so you'll know exactly what to expect.
8. Things to do: What are your hobbies and will you be able to continue to enjoy those? If you like good restaurants or artistic events, will there be enough of these to keep you busy?
You can, no doubt, think of other things that are essential to your quality of life? Is a religious community important to you? What about organic food? Or a good barber or hair stylist? Will you need a car or is public transportation safe, reliable, and affordable? If you have children in tow, you'll want to consider their educational needs. What about your pets? Are there good veterinarians in the community?
As you can see, there's a lot to think about. But don't over think it. The more homework you do, the better off you'll be.
Ah, but of course, we have more advice... and an easy way to get started on that homework. We have suggestions and input that comes from 13 years of living overseas. We've tried to address every issue we can think of that you need to consider when you approach your own similar adventure.
Like we've said, this journey of retiring overseas should be fun. If it's not, you shouldn't even consider it. Still, there's no such thing as an irrevocable mistake -- especially if you choose a community and go off to explore it with the idea that you're giving it a trial run. Consider the eight factors we've mentioned here and rent before you buy. That's the very best advice we can give.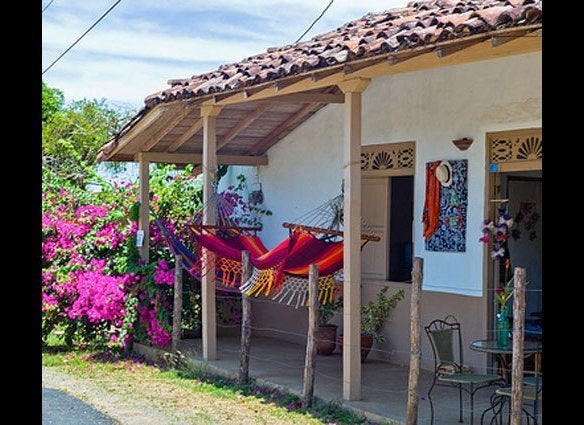 Panama - World's Best Retirement Haven
Related
Popular in the Community