Google is full of girl-empowering book lists. Favorite female protagonists from the classics, like Pippi Longstocking, to more recent heroines, like Katniss Everdeen, abound on these lists, but I wanted to make my own after reading so many children and YA books to curate for recommendations to mother-daughter book clubs. Here are eight of my favorites, and there's no better way to raise interesting, exciting, daring and adventurous daughters!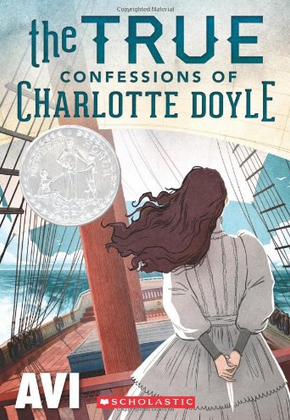 1. The True Confessions of Charlotte Doyle by Avi (age 10+)
In this fast-paced Newbury award winner, Charlotte Doyle is a typical well-mannered girl of wealthy upbringing in the year 1832. She must return home to her family in America after attending school in England. The two-month voyage she takes by ship presents her with substantial challenges and dangers usually encountered only by men, forcing her to abandon many of her preconceived ideas about the "proper place" for girls and to completely reevaluate her role within her family and society. One might call the book a gender bender -- somewhat along the lines of Kidnapped, Mutiny on the Bounty or Treasure Island, but centered upon the experience of the female protagonist.
Throughout this book, the beauty ideal is repeatedly held up and examined in ways that both fit the context of a book set in the year 1832 and remain relevant today. In a modern culture that still stereotypes girls and women as being all about their outsides, this book shows the reader what is inside a thirteen-year-old girl who can no longer afford to keep up appearances in either sense of the term. She draws you into her life aboard ship and it's hard not to feel every wave, every wind, and every moment of joy, fear, courage, disappointment, confusion and enlightenment that Charlotte Doyle feels herself!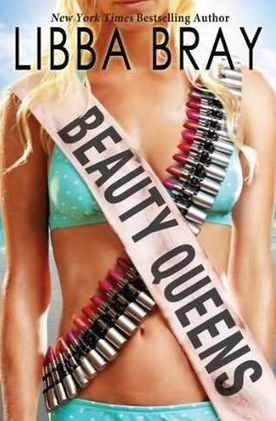 2. Beauty Queens by Libba Bray (age 12+)
Part Lord of the Flies, part America's Next Top Model, and part Gilligan's Island, Libba Bray's fast-paced, tongue-in-cheek send-up of American girl culture, reality TV, and a beauty industry run amok is some of the smartest social commentary I've ever read in the YA Lit genre. Fifty contestants in the Miss Teen Dream Pageant are in a plane crash and find themselves surviving, Lost-style, on a desert island without make-up or cameras, and also without food, water, or shelter.
Their surreal adventures as they cope with their own human foibles without hairspray or the Internet are actually an interesting counterpoint to the descent into savagery seen among the boys in Lord of the Flies. For these beauty-obsessed "mean girls," being cut off from civilization gives them the freedom from societal pressures to actually find themselves, and to come of age in a remote location where their appearance can no longer be the core of who they are.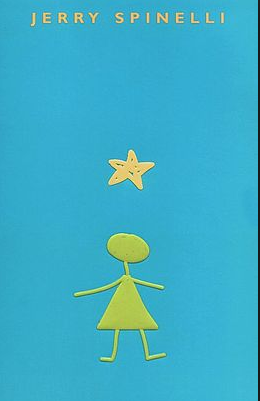 3. Stargirl by Jerry Spinelli (age 12+)
Stargirl is one of my favorite books for girls this age! It is as eccentric and enchanting as its protagonist, Susan "Stargirl" Caraway, whose unconventional life and worldview are at first mesmerizing to her classmates, but eventually backfire on her after she tries to conform, betraying her true self. There seems to be an element of magical realism in this book, although I've never heard or read anyone else express this same observation. The character of Stargirl is perhaps a metaphor for the inner tension all adolescents feel to some extent between going along with the crowd and daring to be unique.
This book addresses many important issues like individuality, bullying, bravery, diversity and acceptance. I've never read a book with a stronger message of nonconformity and staying true to who you are than Stargirl.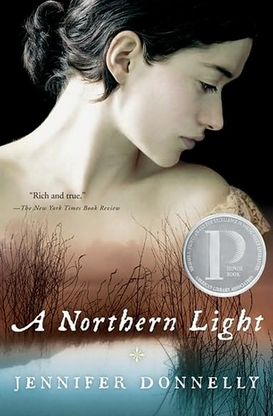 4. A Northern Light by Jennifer Donnelly (age 12+)
If there were a canon of young adult literature, A Northern Light would probably be in it. An intriguing blend of historical and fictional material, this is the story of fictional protagonist Mattie Gokey set within the context of the true history of the murder of Grace Brown. This coming of age story takes place in the Adirondacks of New York in 1906, and intertwines the fiction of being a sixteen-year-old girl working at The Glenmore, a hotel on Big Moose Lake where Grace Brown was murdered, with true details of the crime. The murder features prominently in the story, which also includes excerpts from the authentic love letters between Grace Brown and her lover and murderer, Chester Gillette (aka "Carl Graham").
This book touches upon so many important themes and pieces of historical information for girls, including: domestic violence, unwed motherhood at the turn of the century, the insatiable quest for literacy and education by girls, traditional gender expectations, poverty, race, the early backlash against feminist writing and advocacy for women's rights, female gender stereotypes, and the strength it takes to challenge a society that does not value the intellectual aspirations of girls and women.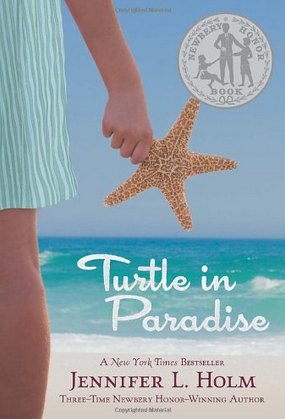 5. Turtle in Paradise by (age 8+)
You'll be quickly absorbed into the world of eleven-year-old Turtle and her new life in Key West in the 1930s, before completion of the overseas highway, and during the days of hurricanes, hidden pirate treasure, barefoot free-range childhoods, and living off the land, for better or worse.
When Turtle is sent back to her mother's hometown of Key West, Florida, to temporarily live with her aunt, she has difficulty fitting in to a very new and different culture, and it is hot! There are all kinds of new creatures and plants, from scorpions to sponges to alligator pears (avocados). Even the ice cream flavors are strange: sugar apple, sour sop, and tamarind. But the biggest obstacle facing Turtle, besides missing her mother, is adjusting to all the boys she now lives with. She has three male first cousins in the house, and there are many other boys on the island who have tight friendships and don't want to let Turtle in. The way she navigates this new social scene will bring a smile to your face -- that girl is tenacious! And she is smart, courageous, funny, irreverent, and sure to get under your skin as she eventually manages to do with her new friends and relatives.
Although the adult relationships around her each have their unique dysfunctions, they stand in sharp contrast to Turtle's own inner strength and confidence about her place in the world as a girl and her ability to triumph despite her gender. She shows the boys a thing or to, and in so doing, learns that the "hard shell" that earned her the nickname Turtle belies her soft underbelly, which she comes to understand and value by the end of the book.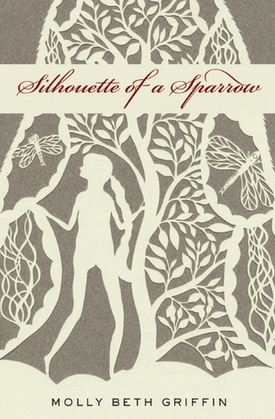 6. Silhouette of a Sparrow by Molly Beth Griffin (age 12+)
In this beautifully written historical novel set in Prohibition-era Minnesota, sixteen-year-old Garnet must go live with snobby relatives at a lakeside resort for the summer to escape a polio epidemic in her hometown. It is to be her last hurrah -- a summer of fun before her final year of high school, after which she is to get married and settle into being a housewife. Garnet has a passion for bird watching and dreams of one day going to college and becoming an ornithologist, despite her mother's more traditional plans for her. When Garnet gets a summer job in a hat shop, she meets the beautiful flapper Isabella, and they fall in love and begin a secret relationship.
When the author, Molly Beth Griffin, was asked in an interview why she chose to write a lesbian coming-of-age story, she explained that most books about LGBT teens focus on their "coming out" stories, but that this should not be the only type of book out there. The relationship between Garnet and Isabella involves many of the same joys and challenges of teenage love experienced by heterosexual couples, and she wanted to show that. The book also revolves around many important and interesting social and historical facts beyond the sexual orientation of the main characters; it delves into issues of racial and gender inequality, as well as the economic dynamics of the Gilded Age that led to the Great Depression. The Roaring Twenties were a complex time. Through the lives of Garnet and Isabella, we see the simultaneous wildness of the era and its social constriction as the girls seek to understand -- and to define -- the meaning of femininity and the power of unexpected love.
7. The Evolution of Calpurnia Tate by Jacqueline Kelly (age 10+)
In the scorching summer of 1899, in a small Texas town outside of Austin, eleven-year-old Calpurnia Tate is growing up in a well-to-do family as the only daughter sandwiched between three older brothers and three younger ones. The times are changing fast -- the first telephone line is on its way, and the first automobile makes its debut at the county fair. As the Tate family rings in the new century, Calpurnia wrestles with what it means to be a girl in this era, and how to reconcile her mother's aspirations for her to be a housewife with her own aspirations to be a scientist. Her close relationship with her grandfather is central to the book. Set against a backdrop of Charles Darwin's Origin of Species, the story focuses on Calpurnia's "evolution" into a budding young female naturalist who resents the gendered demands placed upon her to sew and cook and prepare for a domestic life she views as boring and monotonous compared to the excitement of studying nature and biology.
Calpurnia has to create her own path to leadership, much as she bushwhacks her own paths in pursuit of plant and animal observations to record in her special notebook. Her fierce intelligence, tireless curiosity, and steady ambition allow her to stand out, even among a family of boys, as someone who knows who she is and who is determined to become a leader in a time and place where girls are actively discouraged from pursuing careers and are pressed into traditional roles by their parents. Calpurnia is determined to outsmart them all, and she does!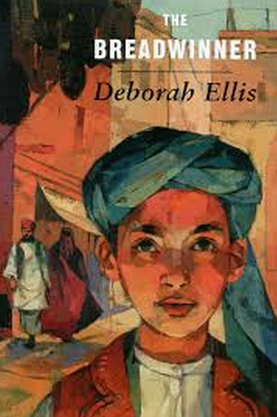 8. The Breadwinner by Deborah Ellis (age 10+)
The Breadwinner is the first book in a trilogy. Eleven-year-old Parvana, like other girls and women in Kabul, is not allowed to go to school, go shopping, or even play outside since the Taliban has taken control of Afghanistan. She spends most of her time indoors, stuck in her family's one-room home. When Taliban militants take her father away, Parvana must cut off her hair and pose as a boy in order to support her family.
Like many girls and women oppressed by the Taliban's regime, Parvana actually comes from an educated family. The changes instituted under Sharia Law dismantle the rights and quality of life females experienced before the Taliban gained control. Although now dressing in a chador (veil), Parvana's feelings about the repressive Muslim regime she now struggles against are always clear. This is must-read literature for American girls who have grown up with the Afghan War and are curious about the lives of the people there, especially the plight of females.
For her research, author Deborah Ellis, a psychologist by profession, spent several months talking to girls and women in Afghan refugee camps in Pakistan and Russia, and used these interviews as the basis of her description of life in Afghanistan. The Breadwinner is based on true stories that came from these interviews. The author donates all proceeds she receives from book royalties to Women for Women in Afghanistan, and the money goes toward girls' education in the refugee camps.
Summer is coming. So many books, so little time. Enjoy!
Related
Popular in the Community