Summer is here and who doesn't love jumping into a cool refreshing swimming hole? Oases of pure joy.
Both cathartic and therapeutic by nature, swimming allows us to envelop ourselves in a sensory-opening overload of liquid.
I was raised a water baby in Canada along the mouth of Lake St. Clair where it meets the Detroit River (the clean end); and my customary summer mornings involved: waking up, awkwardly scratching body parts while grunting to family members as I walked off our dock and into the revitalizing water. From the day school ended to Labor Day weekend, it was the glorious morning ritual of my youth.
Swimming has always brought me great joy; from cannonballs off old-fashion rope swings at upstate summer lake front cottages to double-dare jumps off Colorado River cliffs while camping. From stealing kisses at summer camp to late night skinny dip parties at hard-to-get-to Laguna Beach, California shorelines. Lifeguards, crowds and cares always seemed a million miles away.
Decades later, I still have a few secret swimming spots that I visit as often as I can; like Bob's dock and the Brodie Float that I call my summer office. Destinations--secret!
And I have even started introducing my young son to the joys of swimming wherever and whenever you can. In fact, we recently went on a type of Seven Seas Swimming Tour indulging in such great swimming destinations as: the South Sea waters off Fiji, the Tasman Sea, Bali's Lombok Strait, the Indian Ocean, the Persian Gulf, the Ligurian Sea, Colombia's sapphire blue Caribbean waters, and the Florida Keys.
Today as I travel the world, I continue to find luscious spots that simply beg me to jump in and take a refreshing dip. It is always a great escape. Have swimsuit, will travel is my motto. Heck, who doesn't like sharing the waters of the Greek Islands with topless Germans or playing Beach Blanket Bingo with coeds in Cabo?
Personally, it doesn't matter to me where I swim, be it salt or fresh water, in a lake, a river or a seasonal pond, at a secluded cove or off a large beach pier. Yet I do have my own subjective Goldilocks' method of finding the proper place to swim. The goal is always to experiment and find one that is neither too cold (Knoydart, Scotland) or too hot (Iceland's Blue Lagoon), neither too salty (the Dead Sea) or too busy (Dunn's River, Jamaica), and that is not too dangerous (The Devil's Pool, Zambia) or too hard to get too (Bimmah Sinkhole, Oman), but just right...
So, if you love to swim, here are my eight favorite global swimming spots...grab your suit and go--it is all you need!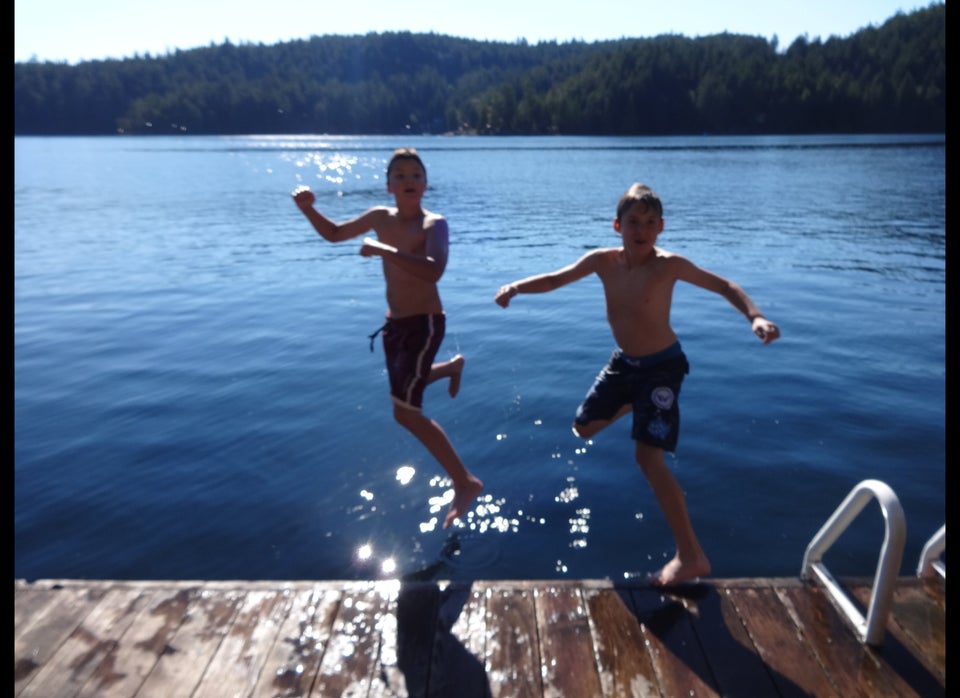 Eight Global Swimming Holes
What are favorite summer swimming holes?