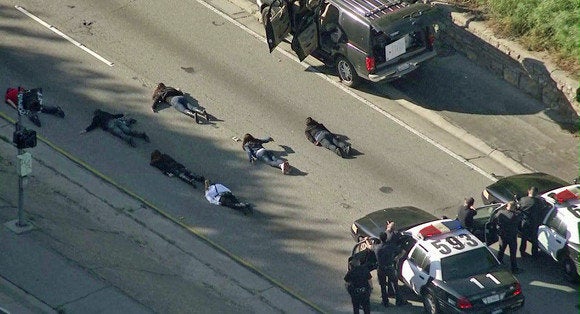 ELYSIAN PARK (KTLA) -- As many as eight people were detained by police in Elysian Park Friday morning after the plates on their SUV came up stolen, authorities said.
It happened on the southbound 110 Freeway just past the 5 Freeway.
KTLA's Sky5 captured the scene, as the driver and passengers got out of a black Expedition, one by one, and were ordered to lay down on the ground.
The driver and at least one passenger were handcuffed.
Watch the video and click HERE for more on the stolen car.