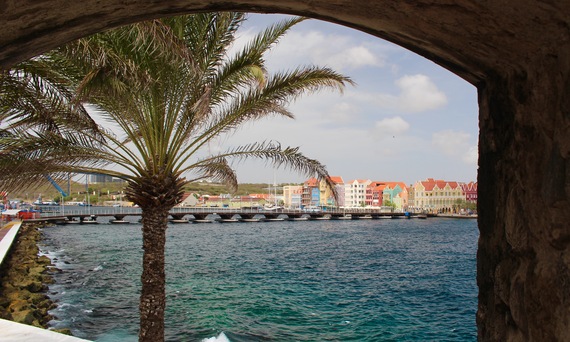 Who doesn't love a tropical paradise? Palm trees, white sand beaches and turquoise waters do wonders for soothing the weary soul, mine included. But after a few days I find my mind wandering, and I'm itching for a little intellectual stimulation.
During my recent trip to Curaçao I discovered that this island in the southern Caribbean has both beauty and brains. In addition to all the benefits of a resort vacation, it also offers plenty of interesting culture for when you're ready to give your sun-baked skin a rest.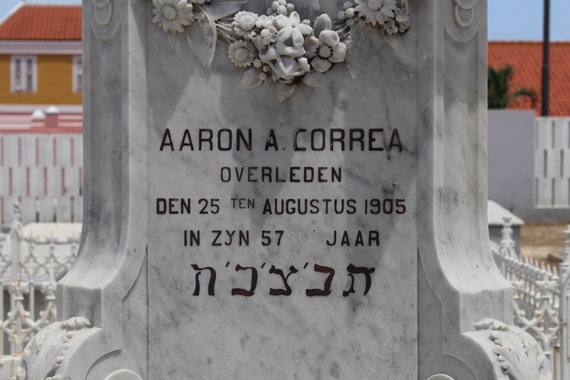 A headstone with a Portuguese name, along with Dutch and Hebrew writing, demonstrates the multicultural flavor of Curaçao
1. Multicultural Heritage: Although most closely associated with the Dutch (the island is officially a constituent country within the Kingdom of the Netherlands), over the last 500 years or so Curaçao has seen invasion/immigration by a diverse collection of cultures. Spanish and Dutch explorers, French and English colonists, Portuguese Jews displaced by the Inquisition and slaves forcibly brought from Africa have blended with the indigenous Arawaks over the centuries to form a Caribbean "stew" that is colorful and fascinating.
2. Civil Rights History: Slavery was an integral, if tragic, part of the growth of Curaçao's prosperity. Learn about this vital part of the island's history at the Kura Hulanda Museum, established by philanthropist Jacob Gelt Dekker. Exhibits poignantly tell the tale of the quest for freedom in a series of historic buildings clustered around a former slave yard.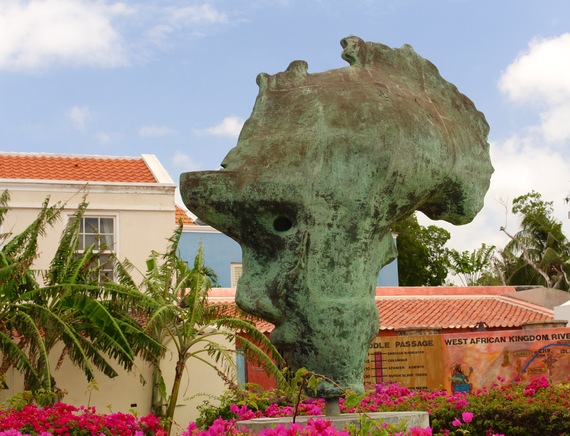 3. The West's Oldest Synagogue: Most people don't consider the Caribbean as a seat of Jewish culture, but Curaçao's Sephardic Congregation Mikvé Israel was established in 1651. Fleeing a hostile religious environment in their native Portugal, Jewish merchants and traders thrived in the bustling port city of Willemstad. The current building--consecrated in 1732--remains the oldest synagogue still standing and in active use in the Americas. Travelers can attend worship on Friday evenings and Saturdays, or explore the adjacent museum during the week.
4. Its Own Language: Curaçaoans are generally fluent in multiple languages, including English, Spanish and Dutch. The melting pot that is Curaçao also yielded up Papiamento, a language that has roots in many of the island's founding cultures. Visitors often hear the word "dushi," a catchall term used to mean "sweet" or "sweetheart." A visit to Curaçao is considered a dushi experience.
5. Geological Wonders: Watch nature unleash her fury on the wild north shore at Shete Boka National Park. Unlike the serene beaches elsewhere on the island, this coastline is made up of craggy limestone bluffs. Hike along paths to spot sea turtles nesting, explore an underground cavern, or just perch on the bluffs and watch the surf crash in, creating water sprays that resemble fireworks.
6. Shipwreck Archaeology: If you've ever dreamed of living on a deserted island take a day excursion to Klein Curaçao, a miniscule islet 12 miles east of its big brother. Consisting of little more than an abandoned lighthouse, a rusty shipwreck and a few grass shacks on a sugary beach, you can channel your inner castaway (or Captain Jack Sparrow) for a few hours before taking the comfortable catamaran back to civilization.
7. Unique Cuisine: All that diverse culture doesn't stop at the language. De Gouverneur Restaurant specializes in traditional Curaçaoan cuisine, including Keshi Yena, a rich chicken stew cooked in the rind of a Gouda cheese. The delicacy developed from the slaves, who were only given the leftovers for cooking. Stop at a roadside stand for batidos, the fresh fruit milkshakes that borrow a bit from Cuba. Or head out to Jaanchie's on the western part of the island, a local hangout that features indigenous favorites, including iguana, which tastes--you guessed it--like chicken.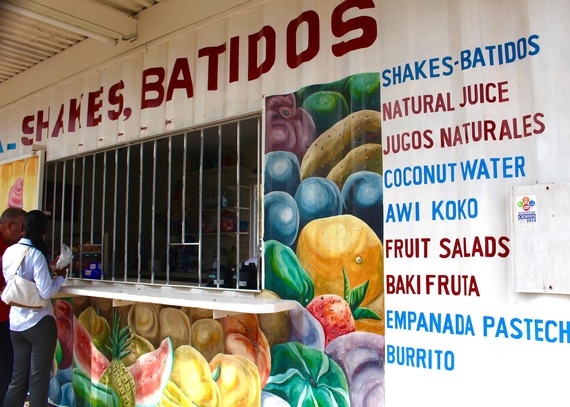 8. A Hip, Funky Neighborhood: Curaçao's main city of Willemstad is a designated UNESCO Heritage Site, with six distinct neighborhoods of historic interest. Wander a few blocks beyond the waterfront with its iconic pastel buildings to Pietermaai, an up-and-coming historic district that boasts a collection of boutiques, restaurants and bars with more of an indie vibe. The district hosts the annual Blue Seas Festival, a celebration of Blues music that draws major acts, including recent headliners Buddy Guy and Shemekia Copeland.
And the best part of all this interesting nature, heritage and culture? You're never more than a few hundred yards from those palm trees and turquoise waters. It's a combination that's dushi, indeed.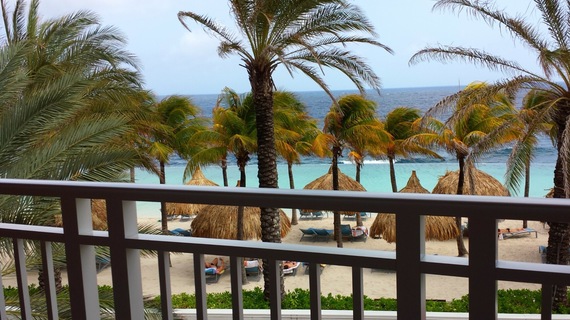 Global nomads Larissa & Michael Milne have been traveling full time since 2011. Read more about their adventures at Changes in Longitude.com.
Popular in the Community