Every February, our country celebrates the contributions of African Americans. As Black History Month comes to a close, we look to the black leaders who are helping to write the next chapter in the American saga. Below, we highlight eight scientists, political activists and community organizers working to protect our country from carbon pollution and climate change. In a time of struggle and strife, they have shown passion, persistence and unflagging optimism.
Nakisa Glover, 34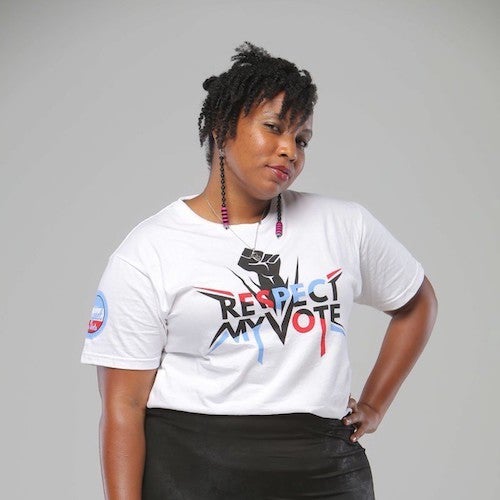 Glover, who holds a biology degree from University of North Carolina at Charlotte, has built a track record as a community organizer. She brings her devotion to advocacy and community service to her role as the National Climate Justice Organizer with the Hip Hop Caucus, where she deals with issues like voter suppression, economic empowerment, environmental justice and human rights on behalf of underserved communities.
"Climate justice and social justice need each other. What is the point of clean air, clean water and green grass if the people of the world are dying at the hands of social justice ills? Conversely, what's the point of solving all the social justice issues if the people are going to die because there is no clean air or clean water? We got to solve both together. Recognizing this has been the most pivotal, transformational achievement for me and my work."
Nathaniel Smith, 43

Smith founded the Partnership for Southern Equity, which is pushing for a "new southern strategy" in Dixie states that focuses on social justice and building an economy that works for everyone.
"It's about real-life experiences and the populations that suffer the most because of our changing climate — low wealth communities and communities of color. We can talk about CO2 emissions and climate change, but at the end of the day we've got kids in forgotten neighborhoods who get asthma as a result of the decisions we are making about energy… The destiny of our climate will depend on our ability to empower and elevate the needs of vulnerable populations… It is important to treat diversity and environmental justice as long-term work streams."
Esther Ngumbi, 39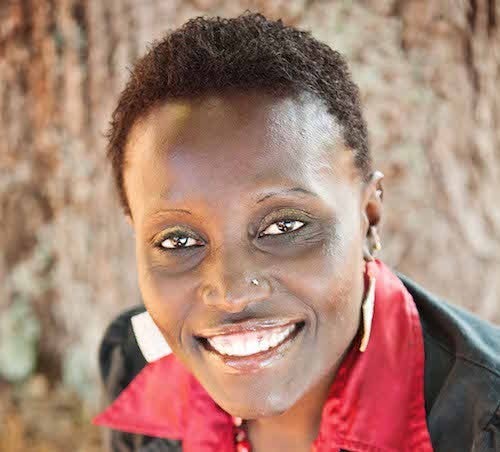 Ngumbi grew up in a rural farming community on the Kenyan coast, where heat and drought were devastating farms. Passionate about agricultural science, she studied hard in school and became the first girl in her community to earn a PhD. She now works as a researcher at Auburn University, where she is applying her knowledge to make crops more drought resistant.
"My challenges and experiences I faced growing up inspired me to pursue a career in agriculture. A career that would allow me to contribute meaningful solutions that help farmers grow food amidst a changing climate… As concerns about food security increase, soil bacteria could be the next key tool for food security, helping millions of farmers around the world increase yields under a changing climate."
Melanie Harrison Okoro, 34
With a PhD in environmental science from the University of Maryland, Okoro focuses on water pollution and invasive species in her role as environmental scientist with the National Oceanic and Atmospheric Administration (NOAA). She is no stranger to public outreach, speaking frequently on the threat climate change poses to endangered species and water quality.
"I'm inspired by the younger generation, who deserves the opportunity to live in a clean, healthy and safe environment. This is why I participate in, and support, initiatives and efforts focused on mentorship and development of youth who are passionate about climate change and clean energy. The ultimate goal is to develop leaders who focus on sustainability and conservation of our trust resources."
Quentin James, 28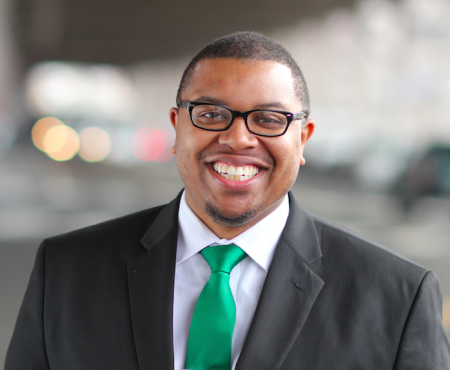 James is the co-founder of Vestige Strategies, a consulting firm that has worked with companies like Google, Tumblr and BET to develop socially-conscious civic engagement campaigns. Previously, he served as the National Black Americans Director for the Ready for Hillary PAC, and as the national director of the Sierra Club's Student Coalition.
"In my opinion, it's about equity — hearing about disparity and from people of color. It's about getting some of the impacted communities to learn about climate change and getting them at the tables of these major organizations. I wanted to be part of the solutions and wanted to make sure that I worked on behalf of communities who are not represented."
Tina Johnson, 44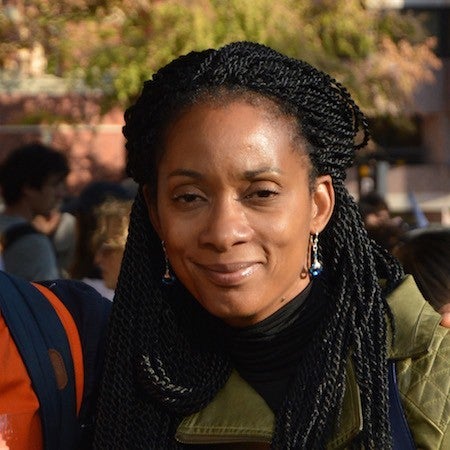 Johnson is the Policy Director at U.S. Climate Action Network, where she works with environmental organizations to advocate for policy, pushing U.S. leaders to support measures like the Paris Climate Agreement, or organizing green groups to take part in demonstrations like the People's Climate March. She has worked on issues including education reform, economic justice and climate change.
"My inspiration for working on issues concerning climate change and clean energy come from what I saw during Katrina in New Orleans, Louisiana and other communities in the Gulf Coast region of the United States. I was struck by the unpreparedness of the city, the federal government and, especially, the people. The most vulnerable in the region were the most impacted. I started looking around my own community and began to understand that climate change impacts are a real threat to communities who do not even know it… Providing a clean energy future is providing a livable planet for generations to come, and I wanted to be a part of the solution."
Marcus Franklin, 25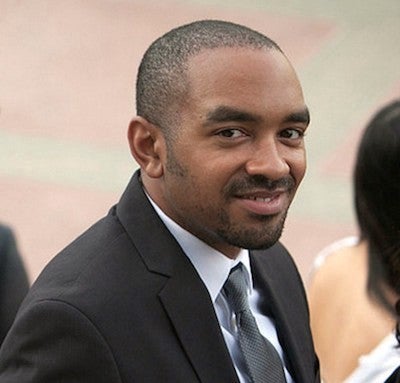 Franklin studied environmental science and policy at Cornell University. He now works with the NAACP's Environmental and Climate Justice Program to help ensure communities of color have access to energy and are safe from toxic pollution, severe heat and extreme storms.
"Over time, my experiences began to expose the character of the consequences of human action, environmental and social. I found this in the misconnections between science and policy, in the underrepresentation of communities of color in most environmental and sustainability arenas, and in the disproportionate burdens of these consequences on marginalized populations. I am now inspired by others who have been advocating at the intersection of environmental and social issues — those deeply ingrained in identity politics and systematic inequity. Not only do we need to reform how we interact with our environment, but we need to reform how we interact with each other."
Ciara Williams, 22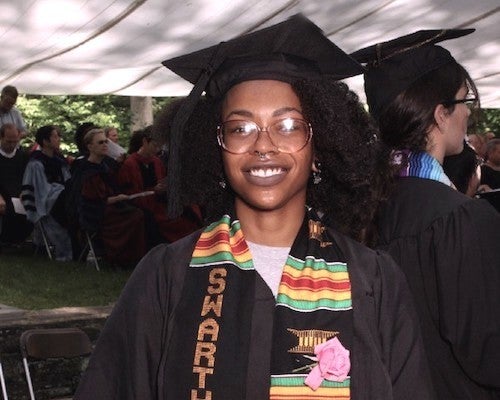 A recent graduate of Swarthmore College, Williams now works with the Mural Arts Philadelphia's Restored Spaces Initiative, working with artists, environmental activists and community members to improve public spaces. She thinks a lot about building a "living economy that "urges us to shift from commodity… to commons, which promotes mutual benefit and abundance."
"The history of segregation, of slavery, and of the racialization of belonging and of worth, the questions 'who has a right to simply exist and under what conditions?' frame my understanding of the environment… Environmental justice allowed me to understand issues from the root, to take a radical position that highlights conditions taken for granted, things that we've come to expect and tolerate. Environmental Justice was a new way of seeing for me."
Monika Sharma writes for Nexus Media, a syndicated newswire covering climate, energy, policy, art and culture.
Support HuffPost
Every Voice Matters
Popular in the Community