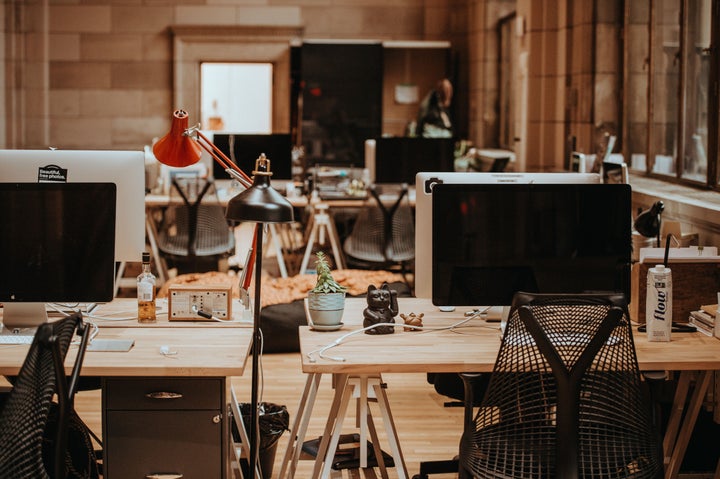 It is hard to believe that it has been thirty years since Wall Street, the classic Oliver Stone movie starring Michael Douglas and Charlie Sheen, was released. In Wall Street's depiction of the aspirational workplace, the only thing that matters is the bottom line. After all, as Gordon Gecko famously declared, "Greed is good." Thirty years later, as companies compete for top talent, it is evident that employers need to offer more than just a competitive salary to keep their employees. To better understand how businesses are cultivating happy and healthy work environments, I spoke to office managers, facilities managers and executives at a variety of growing companies. Here are my takeaways and their best tips:
1. Make Your Company Mission a Primary Focus
"One thing I strive for as office manager is to try to bring the mission of the company into the layout and physical space of the office. We are a very mission-focused company and I do my best to make our physical space reflect that. A lot of the decor at Fundera aims to remind people of the amazing small businesses we serve. One way that we've done that is by decorating the conference rooms, which are each named after small businesses we have worked with, to reflect the the personalities of those businesses. We've also painted the company values onto the wall in the main common area, to provide a constant reminder of what we're striving for as a company. We've got framed photos of some of our customers in a collage on the wall by the entrance as well." - Monica Ramos (Fundera)
2. Offer Attractive Perks for Your Employees
"An easy way to incentivize the work place is to offer perks. As the "lunch hour" has blurred, and the health craze is sweeping the nation, more employees are spending much more time at their desk and wanting to take better care of their health. An easy way to perk up your office would be to offer free, healthy snacks and/or meals and offer ergonomic office furniture like the Herman Miller Aeron or standing desks. Other ways you can incentivize would be hosting events or happy hours, a 401k match, or even just upgrading the break room to be a more comfortable area to hang out in when employees are looking for a break." – Marc Pacaldo (ZeroCater)
"We've found that the biggest aspect of creating a happy and healthy work environment is to consistently reward hard work and progress. This is why in addition to creating a culture of giving credit where credit is due, we've created a number of opportunities for our employees to receive bonuses through company contests and games. The most recent was a competition throughout our entire company to see who could get the most friends and family to park with Pavemint." – Sarah Zurell (Pavemint)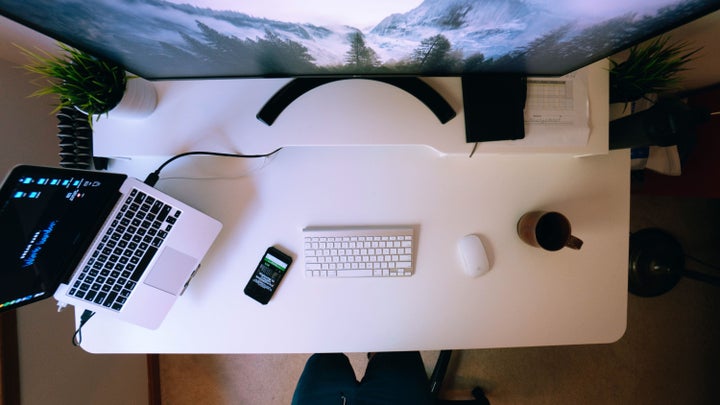 4. Offer Health-Conscious Solutions
"Since we're a digital marketing company, most of our days are spent behind the computer, which can be strenuous on the eyes and the body. We have a lot of employees who are in tune with what's trending in regards to physical and mental wellness. Our office uses Slack to communicate, and many of our health-conscious employees share articles about the benefits of taking breaks from looking at screens, the benefits of standing desks, etc. Mark takes note of these discussions and makes adjustments to our company culture accordingly. Standing desks have been the most popular benefit that employees jumped on board for since about 75% of our employees now use them. Although these desks do not adjust, we have drafting chairs for those who want to take a break and sit down at their desk or couches in a common area. Some of our employees also take walks around the business complex after lunch and participate in 30-day fitness challenges." – Debra Mozitis (SEOM Interactive)
5. Give Your Employees a Megaphone
"I think that plenty of companies let employees give advice on the business, but I think it's important for that advice to be given consideration and action. By showing employees that their thoughts and ideas on the business can be seamlessly implemented and make a difference within your company, it empowers your employees to be more productive and even more comfortable voicing their opinions." – Greg Falk (Beverly Hills Chairs)
6. Cultivate an Aesthetically-Pleasing Office
"82% of office professionals believe companies can't encourage innovation unless their workplace environment is innovative, and 63% feel innovation isn't reflected at all in their current workplace's design. The most desired design elements include: natural light (62%), artwork and creative imagery (44%) and easily reconfigurable furniture and spaces (43%). 85% of office professionals surveyed believe flexible workplace design is important and 82% of office professionals have their best ideas when they're working in flexible space options." – Michelle Cleverdon (Capital One)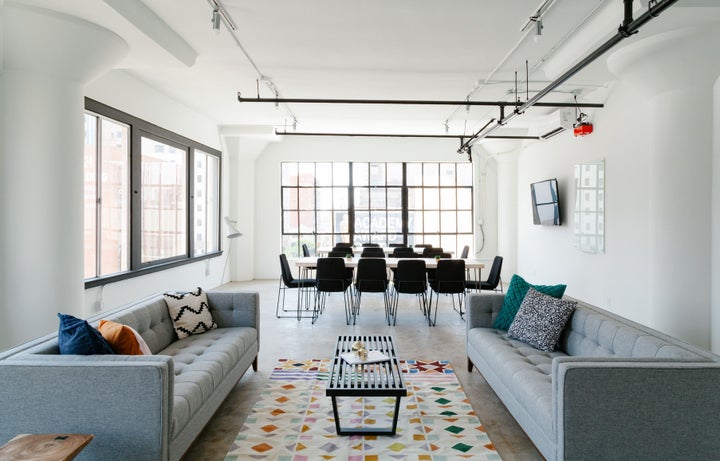 7. Make People Physically Comfortable
"The reality is the more comfortable people are, both mentally and physically, the more productive they will be. In order to provide physical comfort, we equip all of our employees with things like desks that can be adjusted to both a sitting or standing height. We also make sure specific roles have the right tools to make their jobs more comfortable. For example, for engineers who spend a lot of time on the computer, we make sure they have an ergonomic keyboard and mouse. We even have a physical therapist come in every other week. When you're physically comfortable in your workspace, you're mentally free to work hard and tackle big, complex problems." – Samantha Frazier (ThoughtSpot)
8. Maintain an Open-Door Policy
"Autonomy is most important to our team here, and I've seen a lot of companies try this and fail. What I've observed about Power Digital Marketing and how it works so smoothly here is that the leaders (especially the Partners) set the example and make themselves available to all employees with an open-door policy. It's not just enough to tell your employees that they have independence within their roles, not everyone will do the same level of work, or put in the effort that you expect of them with merely this knowledge. They need to know that if they are stuck on something it's not solely on them to figure out the best solution; they need to feel comfortable leveraging the knowledge from their peers, and if managers and partners are considered peers it really knocks that wall down and sets a higher standard." – Jules McNeil (Power Digital Marketing)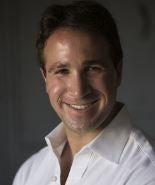 Adam Mendler is the CEO of The Veloz Group and Founder of Beverly Hills Chairs, Custom Tobacco and Brand Engagement Partners. Adam utilizes his professional, entrepreneurial and managerial background to oversee and advise ventures across a wide variety of industries. A Los Angeles native and lifelong Angels fan, Adam provides business thought leadership to a variety of national media outlets.
Related
Popular in the Community