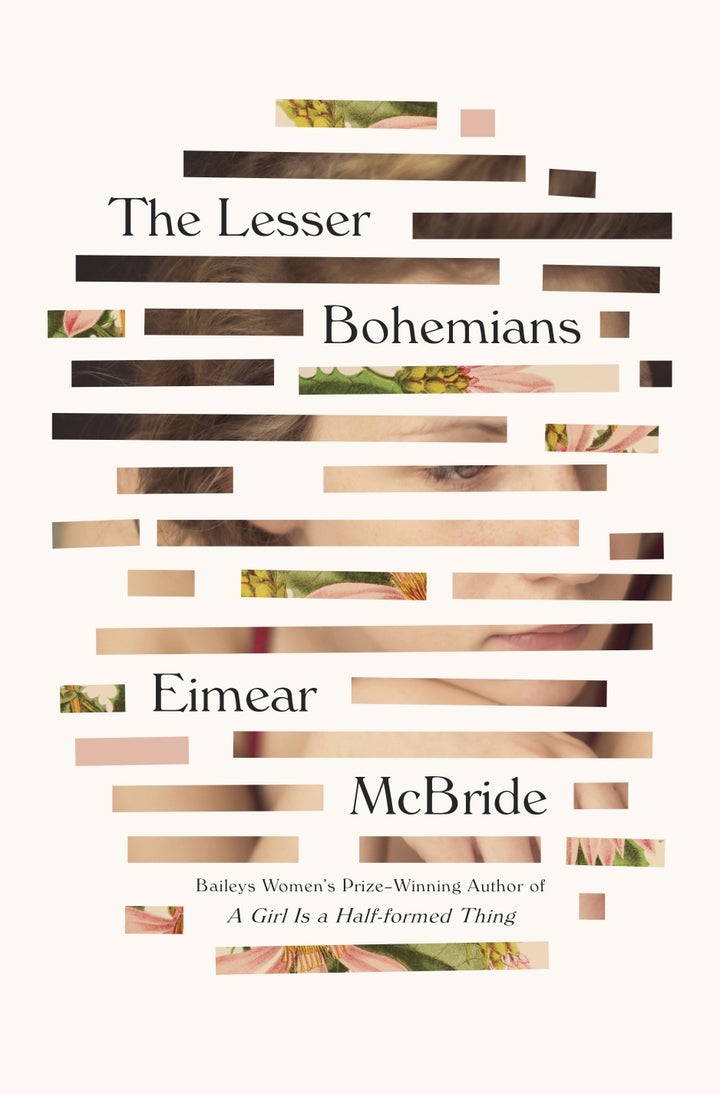 Not often does a novel so expertly seduce its readers into an alternate state of consciousness that it mimics an actual dream state, where everything solid is hazily just beyond reach. Eimear McBride, with her deployment of modernist technique reminiscent of James Joyce, elicits such a mental state throughout her new novel, The Lesser Bohemians ― really, it's the only way to read it.
The Lesser Bohemians tells a rather conventional-sounding story of troubled young love. Like the author, who attended drama school in London at just 17, the narrator of the novel has just moved to London from Ireland at 18 to study acting. As she learns how to transform herself into new characters from the inside out, she's also seeking to transform herself in another way: she's still a virgin, and very much wants to change that. One night at a pub, she meets an older man, an actor of some notoriety, who promptly takes care of the issue for her. Slowly, the two fall into a torturous relationship, each haunted by painful childhoods and increasingly dependent on each other.
This is McBride's second novel, and her second narrated by a young woman grappling with unspeakable trauma. She shot into the literary world's consciousness in 2013, when her debut, A Girl Is a Half-Formed Thing, was published after a decade of rejections. For those who read the much-lauded and much-awarded Girl, about a girl who is sexually abused by a family member and grieving as her beloved brother becomes ill with a brain tumor, The Lesser Bohemians will be familiar not just in substance, but in style. McBride adheres to neither conventional nor internally consistent rules for punctuation, spacing, or capitalization, making conversations and referents nearly impossible to track. Her turns of phrase often seem like nonsensical scramblings. Here's a walk in the autumn: "Adhering to my footfall but inured to the leaves and the rattle-tattle skip-up they suggest. It is forward and only."
It's hardly fair to pull this line out of context of the entire book. We're accustomed, as readers of fiction, to books written in the crisp vocabulary and neat syntax common to nonfiction as well. Only poetry is likely to challenge us to find meaning in such lines, which hardly even seem to, realistically, resemble the stream of an actual person's consciousness.
The Lesser Bohemians, in short, doesn't ease readers in. Instead, it teaches us to understand and bend to its unusual cadences and the unpredictable rules of its tiny universe. It's not a book you'll want to repeatedly take up and put down, because the most satisfying moments spent with it come after you're dozens of pages in, when you realize that instead of struggling against the current you've been caught up irresistibly in its powerful pull.
This is a testament to McBride's skill, and the impressionistic quality of her prose lends itself well to much of her subject matter: sex, fighting, making up, getting drunk, being hungover, being in the grip of overwhelming emotion. It can also sweep readers up romantically into a story that's deeply troubling ― for better or for worse.
Though it's narrated by a young woman, the novel is perhaps more interested in the traumas of her lover ― if only because the impressionable girl desperately longs to be a receptacle for his pain, but also fears losing him by revealing too much of her own unloveliness. He knows that she's been molested as a child, through a passing mention, and that her beloved father died of cancer. His recounting of physical, emotional, and, horrifyingly, sexual abuse at the hands of his unbalanced mother takes up a significant portion of the book. He also has a daughter about her age, whose mother moved the child out of the country years ago, and he is consumed by the loss.
That she might be seeking a father figure, and he a daughter, floats queasily in the ether of Bohemians' more unsettling passages. During one sexual encounter, recently reminded of how close in age she is to her lover's estranged daughter, the narrator's musings become a woozy jumble of her own lustful thoughts and the imagined filial ones of the child she's only imagined: "He's taken care of me. And me, from the first. But he is my father. And your father taught me this, showed me how until I love to and know him like you never can. This is my father. Taking my knickers down. Putting his fingers. Putting his mouth." It's an intentionally disturbing collision between the love the man has for the young narrator and the love he has for his daughter.
Yet as quickly as Bohemians raises these uncomfortable questions, they're washed away with the ache of the narrator's youthful need for her first love. Is it the responsibility of a novelist to resolve such disturbing issues after raising them? Maybe not. McBride has said that she writes about "human vulnerability and fallibility," and her work, to be sure, never flinches from the damage inflicted by human fallibility, especially at its worst.
But the spell of The Lesser Bohemians' sweeping love story seems to chant, through a cloud of British fog, "true love can cure all," even as McBride sets us up with too many doubts and fears to brush away. True, caring, mutual love, no matter its potential sour endings or tumultuous expressions, can't be a crime, but The Lesser Bohemians might leave readers wondering if it can be a solution either.
A dream-like, impressionistic novel written in the same distinctive neo-modernist prose as her debut, Eimear McBride's second novel weaves a thorny and disturbing love story between a teenage woman and an older man that's complicated by their past traumas.
What other reviewers think:
NPR: "The Lesser Bohemians is a love story, yes, but it is really an electric and beautiful account of how the walls of self shift and buckle and are rebuilt."
The Guardian: "McBride evokes brilliantly the distinctive pleasure of days spent in bed, moving imperceptibly between humour and passion, and between violent and tender desire."
Eimear McBride's debut novel, A Girl Is a Half-Formed Thing, won the Baileys Women's Prize for Fiction and vaulted her into the literary elite. Critics compared her prose to modernist icons such as James Joyce. The Lesser Bohemians is her second novel. McBride was born in Ireland.
Anyone who's nostalgic for the modernist literary movement or a lover of experimental fiction.
"I move. Cars move. Stock, it bends light. City opening itself behind. Here's to be for its life is the bite and would be start of mine."
"Could I grow up in a night? Grow up in this day? Curled here with him on his small bed, in the cradle of our arms and wrap of our legs watching him deep in his deep dream, far the threat of what he's been while I lie here, in love. So much and sooner than I thought I'd be. Years off, I'd thought and not like this. But I have come into my kingdom where only pens and pencils were. Abrupt and all abrupt. No longer minnow in the darkness and the deep. Through the portholes and currents I've been. Going to the surface. Up into the sun. Touch my own throat. His long arm. Shining like a body come fresh into the light. And she is in the centre of life. I am. I am her. Not unspun either, for what can it mean, more than how a life was lived? His breath gone peaceful in the tight and warm. Twin mine to his. Indifferent dreams, I hope. And list in their pooling through the dark, across books and wine glasses, over my bags, contenting us while across the world she lies, his girl, who is not me. Does she love him like I would if he were mine, that way? The other way I do not want?"
The Bottom Line is a weekly review combining plot description and analysis with fun tidbits about the book.
Related
Before You Go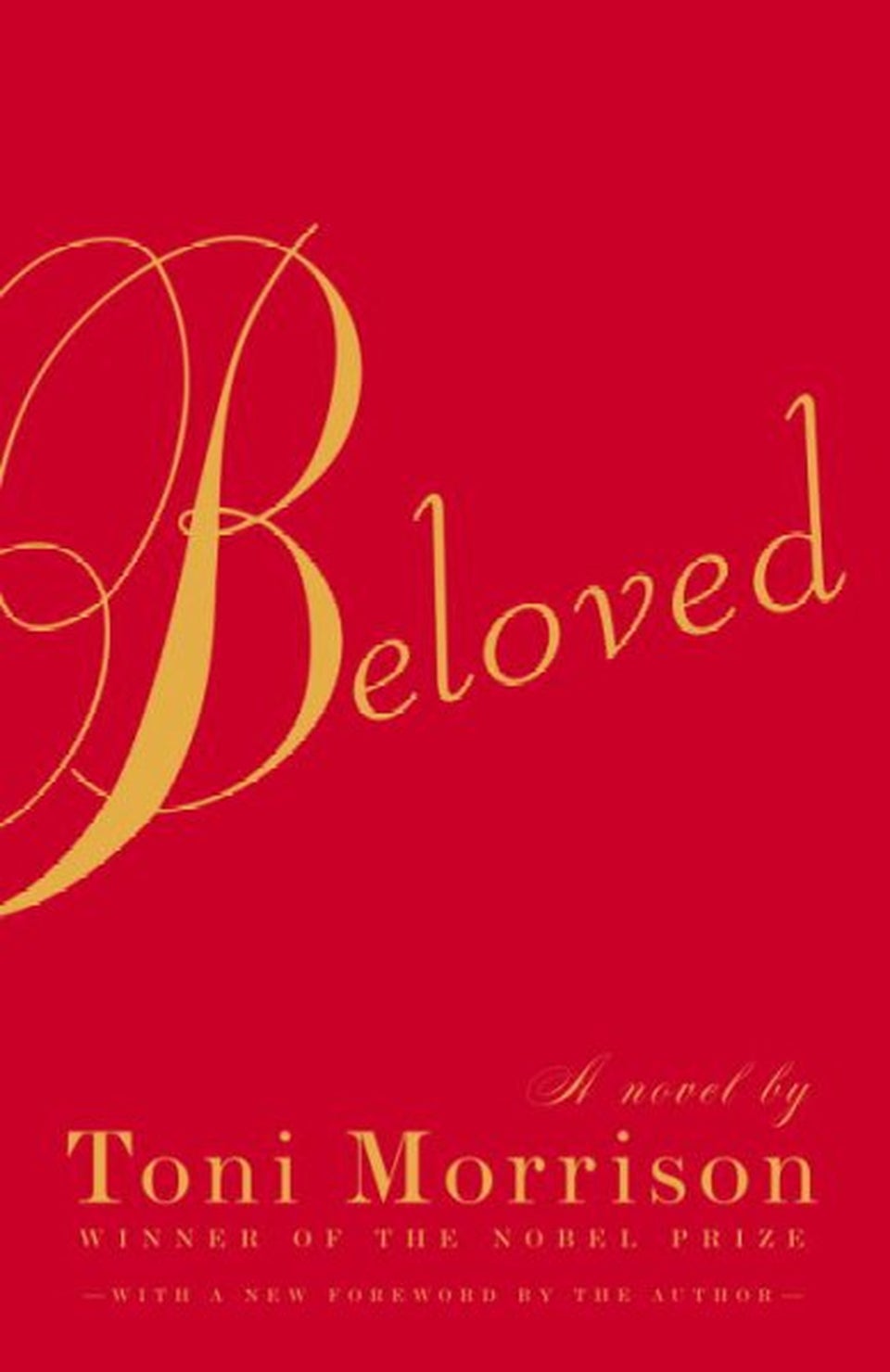 12 Banned Books Every Woman Should Read
Popular in the Community