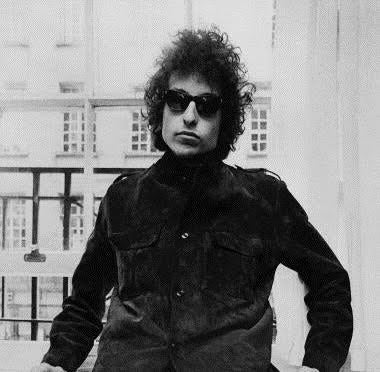 It may be fair to say that we Bob Dylan fans have been rooting for this moment far harder, and for far longer, than Dylan himself:
The day Dylan would finally -- finally -- be awarded the Nobel Prize in Literature.
We who are quietly blown away every time we hear "Mr. Tambourine Man" or "Desolation Row" or "Visions of Johanna."
We who have made mixed tapes and CDs with "Love Minus Zero, No Limit," and "Just Like a Woman," and "Shelter From the Storm."
We who turn to Dylan in times of utmost happiness and utmost despair. At weddings and funerals.
We are the ones celebrating now.
As I'm writing this, Dylan -- in true Zimmy form -- hasn't issued a statement yet about winning the Written Word's Highest Honor. Actually, the Nobel Committee hasn't even been able to contact him.
Days after the award has been announced, there is still nothing announcing it on his own Web site. The only acknowledgment are the straight-forward announcements from his social media accounts.
"Do awards matter to him?" you might wonder, recalling his blank, calm demeanor while President Obama draped him with the Presidential Medal of Freedom; his almost pained smile at the Kennedy Center Honors, his unsettled face after winning the French Legion of Honor Medal.
A small piece of me wonders if he won't even go to Sweden.
But again, maybe I'm confusing my Dylans. Maybe it's the Dylan of '65 or '73 or '89 who might've declined, or had some remark, or no remark at all. Maybe he'll have a gracious speech when he receives the Nobel Prize on Dec. 10 in Stockholm, Sweden.
But Dylan is Dylan. So who knows what he'll do about this Nobel. If anything.
Dylan wears a mask, many of them, ever rotating. That's what we love about him.
There's a layer there, a thin screen between him and the world. He is all sinew and fibers, a bundle of nerves, an alphabet of worry and poems live in his eyes.
Einstein disguised as Robin Hood, with his memories in a trunk.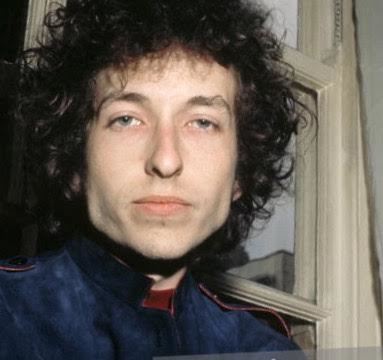 Like many people my age, I can't remember a time I didn't know Dylan, feel like I knew him intimately, and possibly, that he knew me.
My parents say they played Dylan the day they took me home from the hospital. They named the first blue cloth doll in my crib Baby Blue.
I think of myself in third grade, dancing to "Tweeter and the Monkey Man" -- I was and still am a Traveling Wilburys girl -- and "Like a Rolling Stone" in the kitchen. My "Olympic routines." In my head I was doing triple axles to "Subterranean Homesick Blues."
But mostly I think back to 7th grade, one afternoon, discovering my dad's guitar songbooks, disregarding the notes and tabs, and reading Dylan like a book.
I still vividly remember the shaft of sunlight, specific to after-school-late-autumn, with the dust motes floating in the living room, when I read, for first time, "Idiot Wind."
Blowing every time you move your teeth. Blowing like a circle around my skull.
It was a song I'd never heard played, so at the time, to me, it was only a poem:
The priest wore black on the seventh day
And sat stone-faced while the building burned
I waited for you on the running boards
Near the cypress trees, while the springtime turned
It was the title that had jumped out at me first. The juxtaposition of the common playground insult and poetry in one phrase. Idiot Wind.
Who was the man who could write like that? Who could turn a silly word like "idiot" -- something Frank Costanza would say -- into something sadly poetic?
You'll never know the hurt I suffered
Nor the pain I rise above,
And I'll never know the same about you
Your holiness or your kind of love
And it makes me feel so sorry
God. Something in my adolescent brain began whirring. Synapses fired, nerves pulsed, skin tingled, heart raced. I started tearing up. I started crying. And I didn't really know why, except it vaguely said everything Real. It touched on hazy Truth.
I flipped the pages of the book:
Ain't it just like the night to play tricks when you're tryin' to be so quiet?/ We sit here stranded, though we're all doin' our best to deny it.
Those first lines pulled me in to "Visions of Johanna." I wanted to be the Johanna in a world full of Louises.
I repeated phrases from the poem out loud:
Lights flicker from the opposite loft/ In this room the heat pipes just cough/ The country music station plays soft/ But there's nothing, really nothing to turn off.
I had been there. I knew that lonely room, too.
On the back of the fish truck that loads/ While my conscience explodes.
That juxtaposition of the absurd with poetry: A smelly fish truck and an exploding conscience. How did he do it? This made more sense to than Keats. This rang truer than Shelley.
But no lyrics got to me like "Queen Jane Approximately." In my head, Dylan was speaking to me. Every word, right to me, and all the clowns I had commissioned.
When you're a quiet kid, a sensitive kid, and you feel like an outsider, are an outsider in many ways, discovering Dylan is like finding a secret world. That's what it was like for me, anyway.
Not unlike some quiet kid in Germany discovering Rilke or Goethe. Some kid discovering Frost or Angelou, or, say, 1993 Nobel winner Toni Morrison.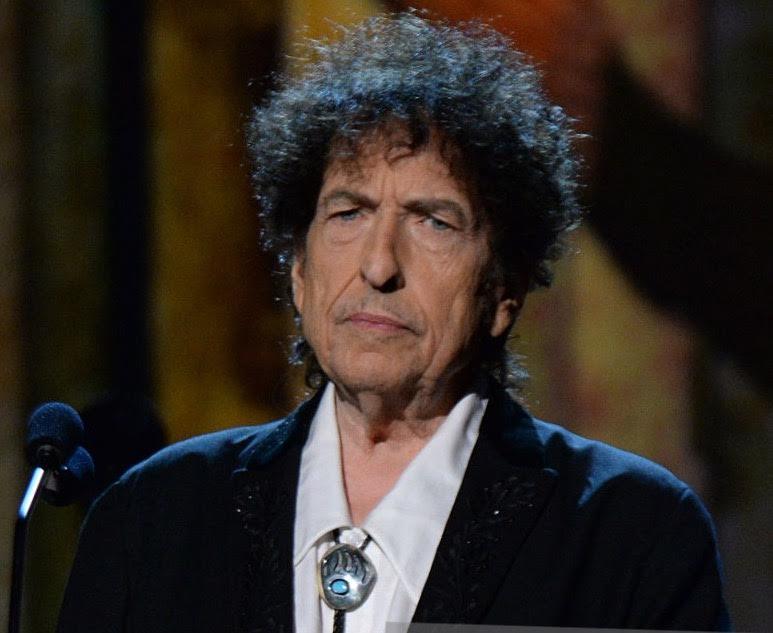 Dylan is a literary genius, an artist who don't look back, a poet who chooses to sing his poems -- poems that are strange and hyper-visual sometimes non-sensical and sometimes funny and sometimes heartbreaking, and his best poems -- like "Desolation Row," "Mr. Tambourine Man," "Fourth Time Around," "Ballad of a Thin Man" -- hit something near religion to me, to many, to millions.
Because what Woody Guthrie was to Dylan, Dylan is to me. Is to a lot of us.
That's why we're celebrating.
Because when someone is recognized for creating Beauty in this world, it's encouraging. It makes you think the world is maybe an OK place.
Because where do you look for this hope that yer seekin'? Where do you look for this lamp that's a-burnin'? Where do you look for this oil well gushin'? Where do you look for this candle that's glowin'? Where do you look for this hope that you know is there, and out there somewhere, and your feet can only walk down two kinds of roads. Your eyes can only look through two kinds of windows. Your nose can only smell two kinds of hallways. You can touch and twist and turn two kinds of doorknobs.
You can either go to the church of your choice, or you can play "The Bootleg Series Vol. 4: Bob Dylan Live 1966."
You'll find God in the church of your choice. You'll find Truth in Bob Dylan's writing.
And though it's only my opinion, I may be right or wrong, you'll find them both in the Grand Canyon at sundown.
Author's note: Last allusion is to one of the best poems ever written, "Last Thoughts on Woody Guthrie." Please read it. It speaks volumes.
Lauren Daley is a freelance writer, poet, and unabashed Dylanophile. Follow her here, here, and here.
REAL LIFE. REAL NEWS. REAL VOICES.
Help us tell more of the stories that matter from voices that too often remain unheard.
This post was published on the now-closed HuffPost Contributor platform. Contributors control their own work and posted freely to our site. If you need to flag this entry as abusive,
send us an email
.