Einstein the dog joined the Oakland, California, mayoral race, promising to provide a voice -- if a bit of a growly one -- to the city's most overlooked residents.
"There is a legitimate reason to wonder whether a dog can serve as mayor of Oakland, but he provides a great voice for low-income and otherwise marginalized people who live in Oakland," Einstein's political advisor, Michael Wilson, told The Huffington Post in October, shortly after announcing the dog's candidacy. "They have no candidate to represent them."
But, perhaps cognizant of laws preventing a dog from taking office, the city's voters on Tuesday elected Libby Schaaf, a human who -- to the best of our knowledge -- does not intend to adopt Einstein's platform promise of creating a municipal holiday for animals.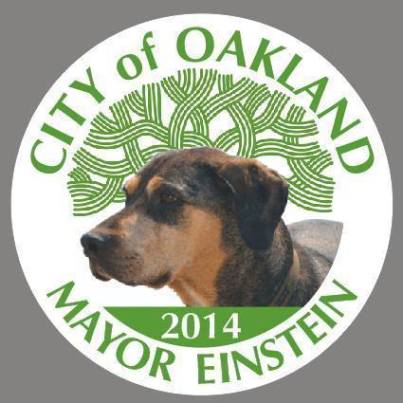 Image credit: Einstein for Oakland
The other parts of Einstein's platform, largely created by members of Occupy Oakland, extended to the creation of a single-payer health care system, criminal justice reform and the conversion of public property into farmland for growing organic food.
The 10-year-old hound is said to prefer people and treats to hunting. Still, in his bid for mayor, he swore to also take care of his own, promising major changes to the city's public shelters, in addition the establishment of a yearly pet parade on the aforementioned municipal holiday.
Wilson says the dog's campaign doesn't know yet exactly how many votes Einstein got.
"Since Einstein was an unofficial write-in candidate, the county clerk will not issue an official count. We're considering a public records request to do a manual count with as-yet unconscripted volunteers," he says.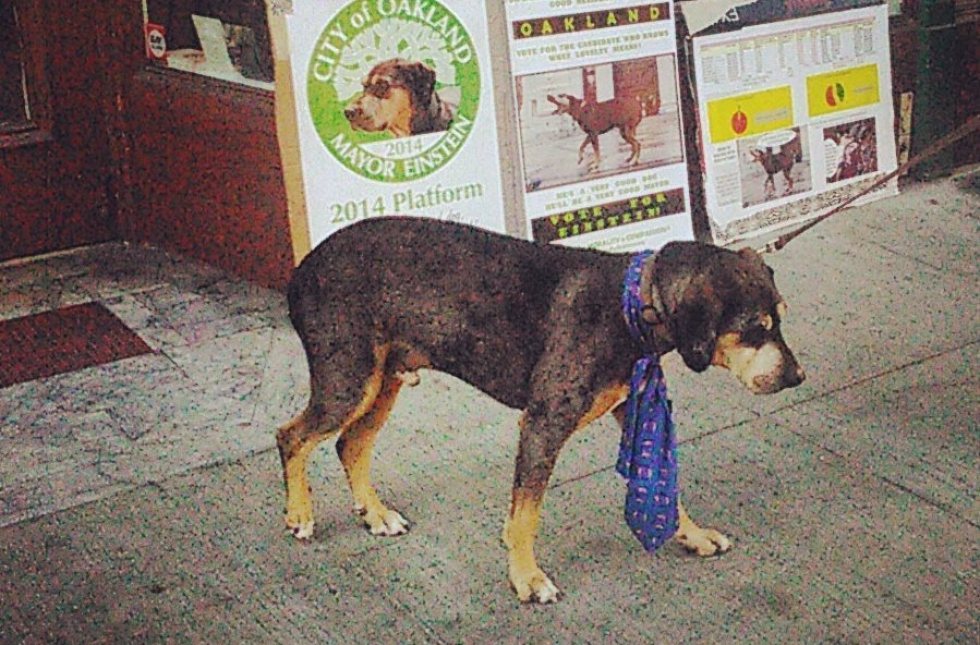 Image credit: Einstein for Oakland
What is known is that Wednesday brought some well-deserved rest for Wilson's "candidog," who now resumes his normal routine of eating, sleeping and going on errands with his human caretakers, all while remaining a serious political animal.
"He will continue to encourage residents to participate in envisioning and designing the city they would like to live in," Wilson says. "Einstein intends to see the day when Oakland becomes a model city for democratic innovations in direct access, greater income equality, demilitarized policing, financial security and a better social and physical environment for every creature in the city."
Know a dog or cat that ran for office? Have another animal story to share? Get in touch at arin.greenwood@huffingtonpost.com!
Related
Before You Go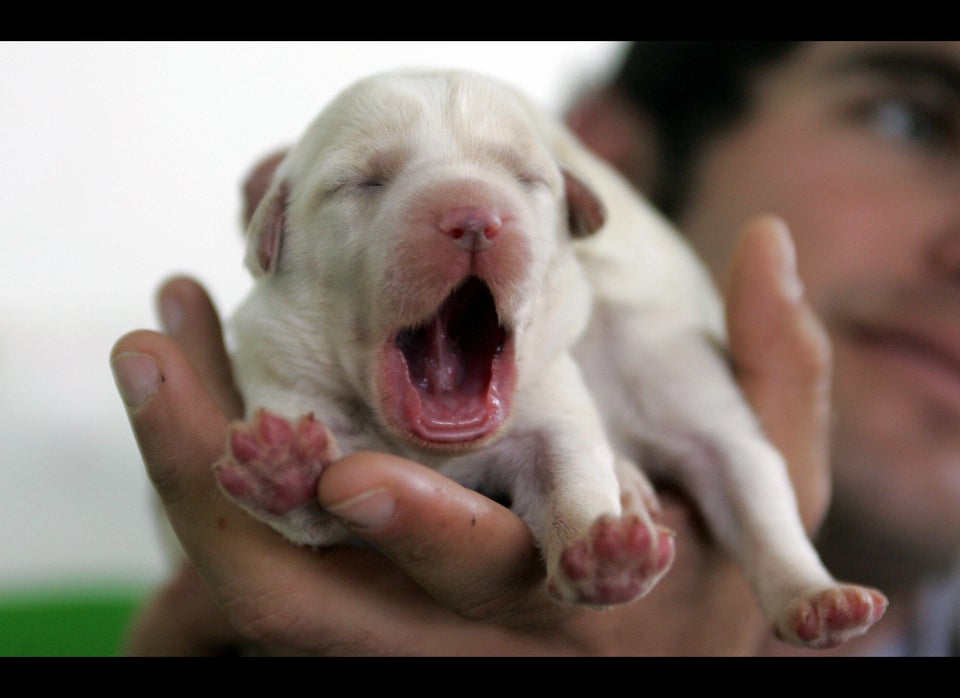 Puppies
Popular in the Community