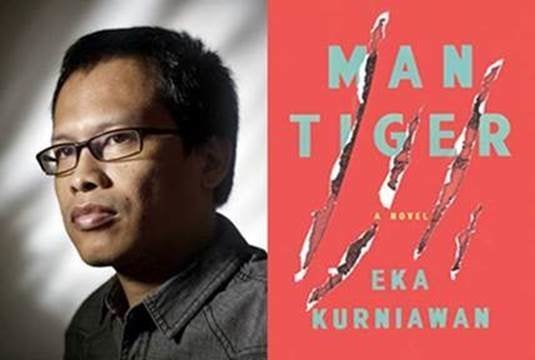 Last fall, Indonesian novelist Eka Kurniawan made his American debut. His two translated books, Man Tiger and Beauty Is a Wound, had been written and published in Indonesian over a decade prior, but to English-language audiences, his work was brand new ― and exciting.
Man Tiger, a slim work of magic realism about a teenage boy with spiritual bond to a mysterious white tiger, was longlisted for the 2016 Man Booker International Prize. Though American readers have been critiqued for sticking too close to home in their choices, Kurniawan's novels were warmly received on this side of the Atlantic. The Huffington Post reviewed Man Tiger, writing: "Kurniawan's prose holds an often-leashed power much like the tiger inside Margio; he can stun with a single sentence, like the crackling opening line of the novel or its heart-thudding concluding one."
Monday night, Kurniawan was honored again for Man Tiger when he was awarded the Emerging Voices Award for Fiction, presented by the Financial Times and Oppenheimer Funds. "It surprised me," he said in apparent shock after being called onstage. "I never won anything in school." He was joined on the shortlist by two Chinese authors: Yu Hua for The Seventh Day and Yan Lianke for The Four Books.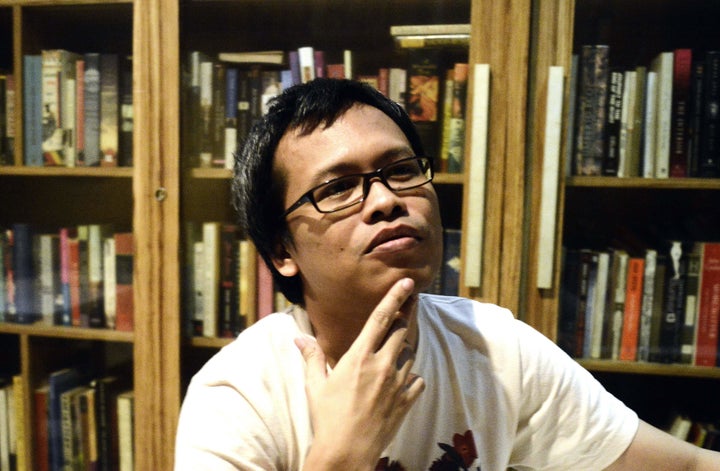 The Emerging Voices Awards, now in their second year, honor artists, filmmakers, and fiction writers from emerging market nations. As you'd expect from an award founded by a financial newspaper and a global asset manager, its interest is molded by economics as much as art. "There is a remarkable structural shift in the world, propelled by economic progress in the developing markets and the advanced reach of the internet," the awards site explains. "The Financial Times and OppenheimerFunds are delighted to provide a platform to recognize the people contributing to these markets."
Nonetheless, with judging panels composed of top talent in each field and brilliant honorees in each category ― the winners for Art and Film were Gareth Nyandoro and Clarissa Campolina, respectively ― the awards were inarguably inspiring. It's hard to argue with the value in shining more light on art and storytelling created outside our familiar American boundaries.
Shortly before the awards ceremony Monday night, when Kurniawan was announced as the winner of the 2016 Emerging Voices Award in Fiction, he took a few minutes to chat with HuffPost about revisiting his older works, what it means to be an "emerging voice," and the power of reading internationally:
You're being honored a lot for Beauty Is a Wound and Man Tiger, which came out in translation recently. But you actually wrote the books quite a while ago. What is it like to revisit them now, and discuss them with people like me whom the books are so new to?
I think it's something. It's not easy for me to talk about this book because I published it very long ago. I just wrote another novel, so I try to remember again what I did a few years ago ― it's not easy. I think sometimes when I speak about the book, I try to interpret myself, because I don't remember what I really was thinking 13 years ago.
Do you ever go back and read what you wrote in the past?
Usually no. I read Beauty Is a Wound in English translation because I wanted to see that there is true quality, but usually I don't read anything I wrote. I usually leave that to readers.
When you read in translation, does it seem like a totally different book, or do you still feel like it captures it?
When I read the book in translation I found the book is kind of like an English novel, but I think that's a good thing because it's [something] in the translation. But I still think it's my story, and there's my soul in there. So I think it's perfect, that combination.
You write in Indonesian, but you've said that you didn't grow up speaking Indonesian. So what is it like to write in a language that you didn't grow up speaking every day?
We Indonesians essentially grow up in oral tradition, so I was growing up in Sundanese. I speak with my mother, my family, even my friends in Sundanese. But I learned Indonesian in school. I think Indonesian is something like a written language. I read a lot in Indonesian. When I started to write something, it was actually in Indonesian, because I never learned to write something in Sundanese. Actually if we speak about a writer's language, it's Indonesian from the very beginning. In my mind, in my head, I think sometimes in Sundanese, sometimes in Indonesian.
We're obviously at the Emerging Voices Awards. Do you think of yourself as an emerging voice, at this point in your career?
I don't know, because I've been writing stories and books for almost 16 years. I'm kind of a middle-aged man. But maybe they think I'm a kind of an emerging voice because my book just published in English two years ago. This is depending on what you feel an "emerging voice" is.
You've talked about how American and English critics compare you to Pramoedya Ananta Toer and talk about you as the great hope of Indonesian literature and how that's maybe not how Indonesian readers think of you.
Are there any other contemporaries of yours in Indonesia that you think should be read more widely outside of Indonesia?
Of course, I think Americans or people outside Indonesia ― maybe they know only Pramoedya from Indonesia, so naturally they compare me with him. But actually there are a lot of [other authors]. I'm not objecting [to the comparison], because I love Pramoedya's books. He influenced me most. But I think there's a lot of Indonesian writers who I think they should read a lot of. For example, there are writers like Seno Gumira Ajidarma ― younger than Pramoedya, but one generation before me. I think readers outside Indonesia should read a lot of Indonesians' books.
Do you think that we're moving in a positive direction in terms of the globalization of literature and people reading more in translation? Or do you think that there's more that needs to be done?
Yeah, I think that the globalization moves in two directions. There is a lot of open space, so we can read more and more foreign literature. Americans read Indonesian, Indonesians read European, for example. But at the same time, some people maybe fight back to make it more closed, more "we don't want to read anything from outside and we don't want our work to be read by outsiders." So I think the situation is more complicated than what many may think.
Do you think that it's better for there to be some sort of encouragement of reading what is written within your country, or do you think it should be more open borders?
Yeah, I think it's important to read more works from other traditions, other countries, other languages. Because, last week I visited Berlin and I visited the museum for the Berlin Wall. I think it's a good reminder for us because we destroyed a wall to fight to save one city, Berlin. But at the same time I think literature can break all the walls ― between country, between language, between religions. So I think it's good to translate more and more literature.
This interview has been edited and condensed for clarity.
Related
Before You Go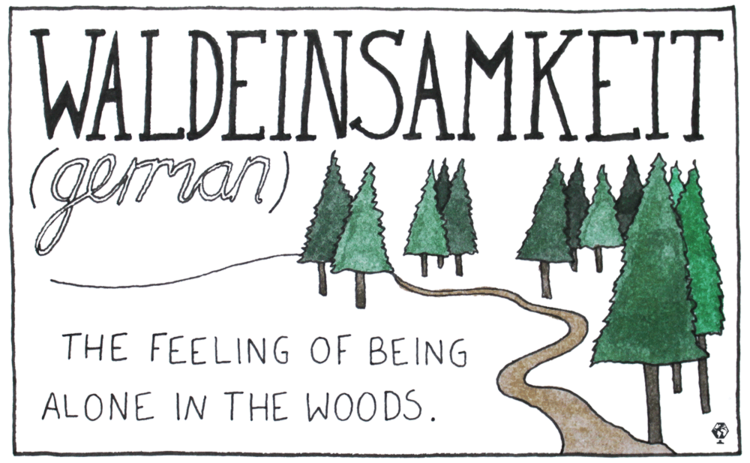 11 Untranslatable Words From Other Languages
Popular in the Community