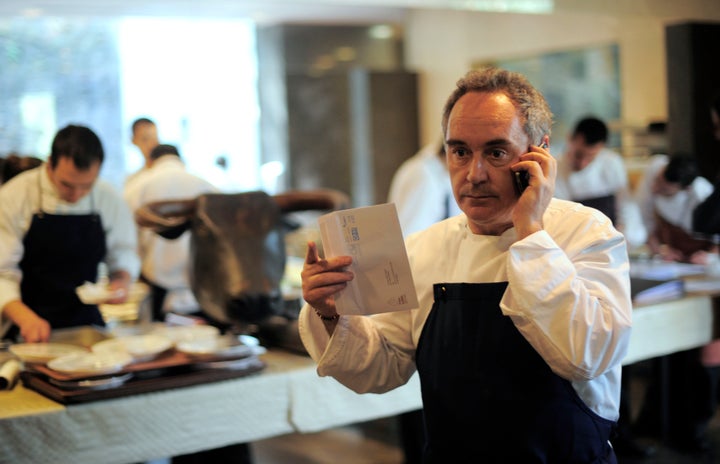 El Bulli restaurant in Roses, Spain, long considered one of the best few restaurants in the world, if not the very best, closed Saturday after serving one final meal for family and friends of Ferran Adrià, El Bulli's chef and co-owner. Guests included celebrated El Bulli alumni Grant Achatz, José Andrés and René Redzepi and Vogue food critic Jeffrey Steingarten. Adrià prepared a 50-course menu featuring great dishes from throughout the 21 years he was the restaurant's chef. HuffPost Food already highlighted much of the coverage leading up to the event, but the closing itself was even more breathlessly covered.
Chefs Achatz, Andrés, Redzepi and Massimo Bottura all tweeted pictures, comments and videos from the meal. Blogger Hsiao Ching compiled all their coverage into a lovely timeline.
And the BBC filmed a short video, below, on the closing night.
Adrià has said that the restaurant did not close for financial reasons, and that he plans to reopen it in a different, more educational form in 2014.