 One of the world's greatest restaurants, the three Michelin-starred El Bulli in Barcelona, may have closed up shop last July, but its admirers may have one last chance to experience part of it.
The Drinks Business website writes that the restaurant is selling the contents of its 10,000-bottle wine cellar at a Sotheby's auction. The list of wines, stretches across an astounding 139 pages and includes about 1,600 bins, features wines from classic regions in France and Italy, like Bordeaux, Burgundy and Piedmont. California wines, rare sherries and Spanish icon wines such as L'Ermita, Pingus, and Vega Sicilia Unico are also in the mix.
Eater has the entire list, which tops out with a 5,350 Euro bottle of 1999 Domaine de la Romanée-Conti Romanée Conti. In total, the entire collection is most likely worth an amount in the high six figures or greater.
The location and date of the auction haven't yet been announced by Sotheby's.
Though the restaurant was always wildly popular, when news of El Bulli's shuttering began to spread last year owner Ferran Adrià expressed to several publications a sense of relief. He told TIME so much last August:
"My brother Albert said we had to kill the monster," said Ferran Adrià. "But I said, No, we have to tame it."
By "tame," he meant transform: Adrià plans to reopen the facility in 2014 as a culinary think tank with the aim of developing new cooking techniques.
CORRECTION: An earlier version of this story suggested that Piedmont was in France. It has been updated to reflect that it is in Italy.
Related
Before You Go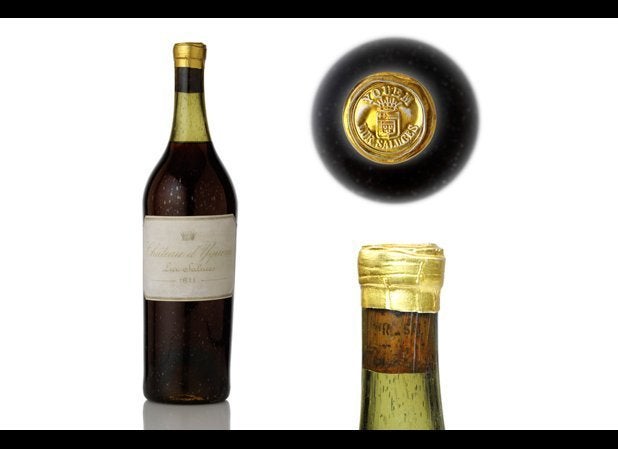 The World's Most Expensive Wine and Spirits