Police came to the scene following a 911 call about an African-American man walking through traffic and behaving "erratically."
A woman who identified herself as the man's sister said that her brother suffers from mental illness and was unarmed. The man's name has not been released by police and his history of mental illness has not been confirmed. Police Chief Jeff Davis said investigators did not find a gun at the scene following the shooting.
While not all the circumstances of the shooting are clear at this point, one thing is: If the victim was in the midst of a mental health crisis as the caller suggested, this case is likely one of many that point to a larger training problem among police when it comes to interacting with the mentally ill.
"I told you that he was sick and you guys shot him," the sister said in a video posted to YouTube by a witness on the scene. "Don't you guys have a crisis communication team to talk to somebody mentally sick?"
The subject came up during Monday night's presidential debate when Hillary Clinton called for better mental health training for law enforcement.
"Police are having to handle a lot of really difficult mental health problems on the street," Clinton said. "They want support, they want more training, they want more assistance. And I think the federal government could be in a position where we would offer and provide that."
Lack of mental health training for law enforcement can turn deadly for citizens with mental illness. According to a Washington Post investigation tracking fatal shootings by police last year, one in four police killings involved a person with mental illness.
As it stands, on average, police officers receive about 8 hours of de-escalation training and 8 hours of crisis intervention training, compared to approximately 60 hours of firearms training, according to a 2015 Police Executive Research Forum survey. The El Cajon Police Department did not immediately respond to a request for information about how much training their officers undergo.
Making situations even dicier, standard policing techniques can backfire when used in interactions with people with mental illness. Pointing a gun at a suspect or yelling can be "like pouring gasoline on a fire when you do that with the mentally ill," Ron Honberg, policy director with the National Alliance on Mental Illness, told The Washington Post.
Some police agencies have already moved to increase crisis intervention trainings to a 40-hour program, but for now, there are no national requirements for new recruits.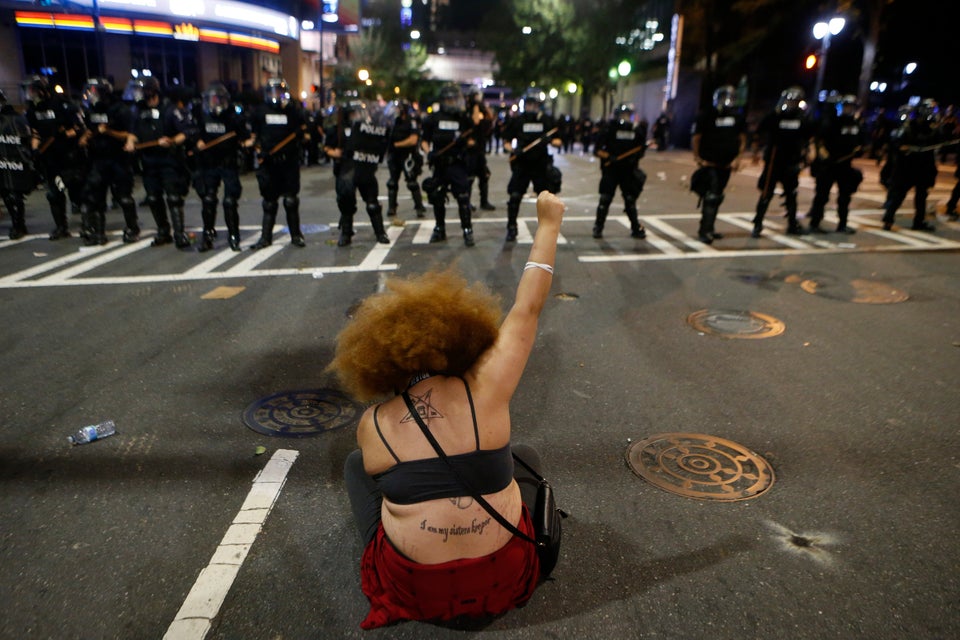 Protests Break Out In Charlotte After Police Shooting