Mexican drug lord Joaquín "El Chapo" Guzmán Loera was granted nearly four dozen conjugal visits during the year and a half he spent at Mexico's highest-security prison, before breaking out of it in July.
Journalist Anabel Hernández, writing for the Mexican magazine Proceso, first revealed the high frequency of Guzmán's conjugal visits back in August. More details emerged in October, when Mexican Sen. Alejandro Encinas made public the specific number of Guzmán's visits from attorneys and family. The figures resurfaced last week in another Proceso report based on documents made public by Méxicoleaks, a group that advocates for government transparency. That report asserts that federal authorities knew key details about Guzmán's plans to escape from prison, but failed to act.
Under Mexican law, prisoners may designate a spouse or partner to solicit authorization for conjugal visits. The law only allows one person per inmate to receive such authorization, and the relationship between the inmate and their partner must have existed prior to imprisonment.
The government has not revealed the identities of all of Guzmán's visitors, though Hernández reports that his wife was inscribed and visited him regularly.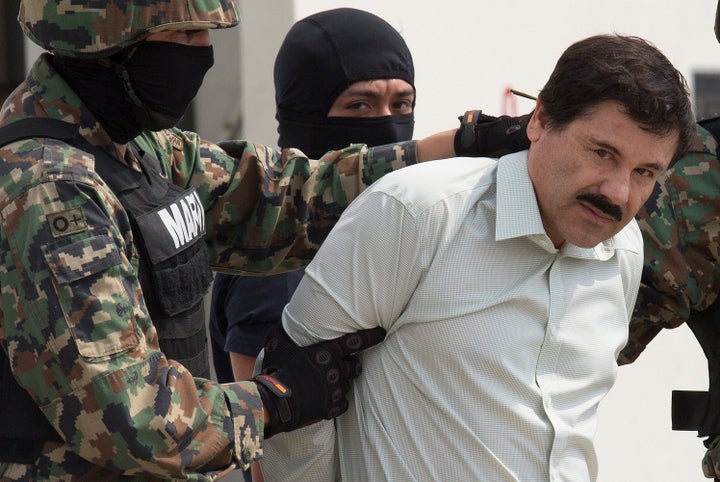 Though Guzmán's conjugal visits appear to be legal, the frequency with which they occurred was hardly typical.
Altiplano, the maximum-security prison where Guzmán was held, is known for having high rates of conjugal visits, according to the Mexican news site Animal Político. But even there, only about 20 percent of prisoners receive them, at a rate of about once a month. The nearly four dozen conjugal visits Guzmán racked up over the 16 months he spent in Altiplano average out to once every nine days.
Such visits are considered a privilege contingent upon good behavior. But Guzmán received them even though security cameras recorded him discussing plans to escape the prison and administer his sprawling cartel operation, which dominates the U.S. illegal drug market, according to Proceso.
"The daily routine of the drug lord in prison was far from a punishment," Hernández wrote for Proceso in August.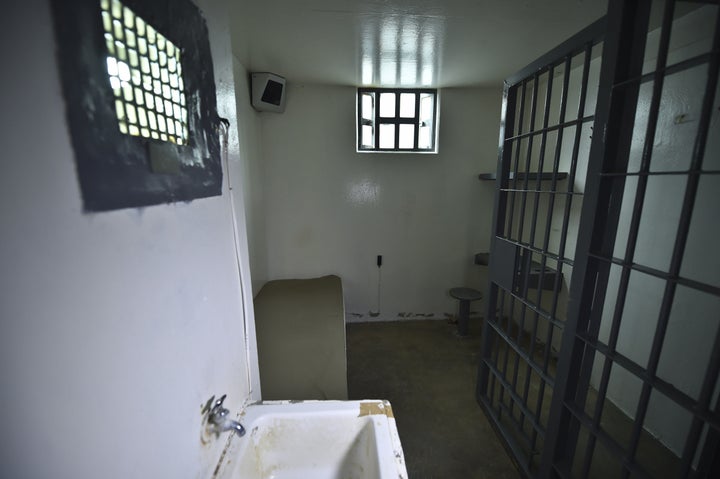 Hernández's report from August cites a government document showing that Teodoro García Simentel, another cartel leader imprisoned at Altiplano, accused prison guards of accepting money from Guzmán in exchange for longer conjugal and family visits and for not subjecting him to strip searches.  
Alejandro Hope, the security editor of El Daily Post and a former Mexican intelligence official, said Guzmán's frequent conjugal visits made it clear that the country's most notorious drug lord, who had already escaped once from prison, was receiving preferential treatment at the maximum-security facility.
"No, it's not normal," Hope wrote in a message to The WorldPost. "Nothing about El Chapo is normal."
When authorities arrested the drug lord in February 2014, they immediately placed him in Altiplano, where he was supposed to be isolated to avoid a repeat of his prior breakout.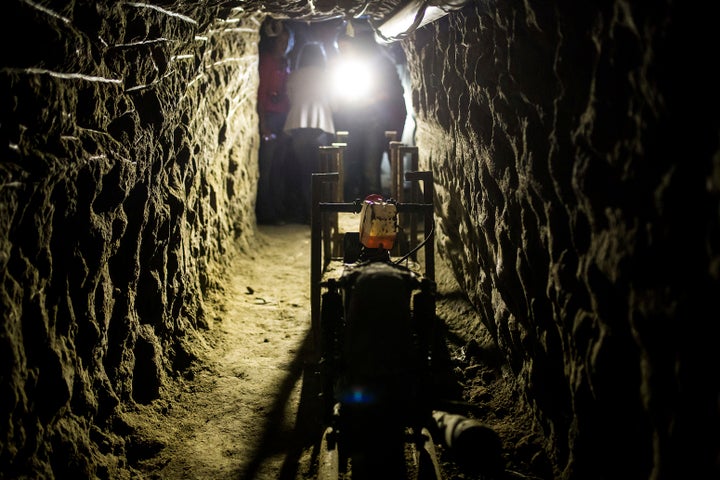 Instead, throughout Guzmán's time in prison, the near-daily visits from his attorneys, his wife and his family members allowed him to send and receive messages so he could continue to run the Sinaloa cartel, according to investigative reports printed in Proceso.
While in prison, Guzmán was also reportedly preparing the release of his autobiography, titled El Ahijado, a Spanish term that roughly translates as "The Godson."
Guzmán has been married three times, and a personal history compiled by federal authorities and obtained by Proceso says that he has fathered 18 children. He married his current wife, Emma Modesta Coronel Aispuro, the daughter of another convicted cartel leader, in 2007, shortly after she turned 18. They have two children.
The lax treatment that Guzmán received at Altiplano was more strict than what he experienced during his previous stint in prison, from 1993 to 2001. Back then, Guzmán regularly received conjugal visits from his then-wife, along with girlfriends and sex workers, according to Insight Crime.
Watch Joaquín "El Chapo" Guzmán Loera escape from Altiplano prison in the security footage below. 
CORRECTION: An earlier version of this story mistranslated the term "ahijado."
Calling all HuffPost superfans!
Sign up for membership to become a founding member and help shape HuffPost's next chapter