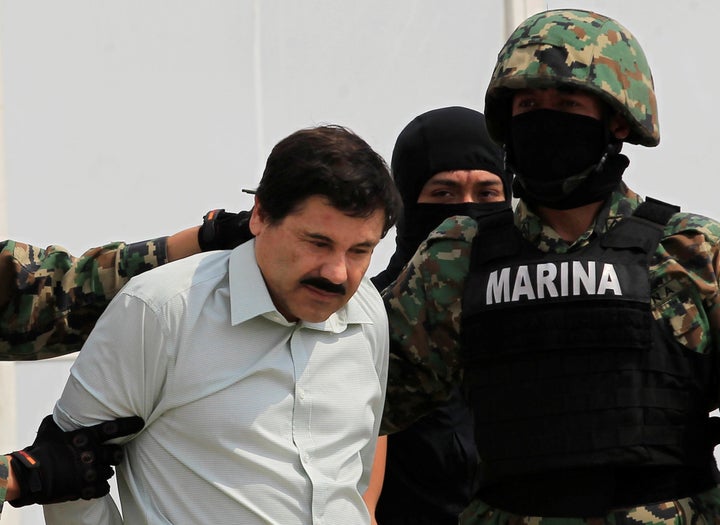 Mexico won't send twice-escaped drug kingpin Joaquín "El Chapo" Guzmán Loera to stand trial in the United States if authorities manage to recapture him.
A State Department spokesman said the U.S. does not comment upon pending extradition requests before they become public judicial proceedings and that it was Mexico's sovereign right to decide whether to send Guzmán to the United States.
Extraditing such a high-profile felon is a politically sensitive issue in Mexico, where leaders often bristle against U.S. interference in their affairs. Former Mexican Attorney General Jesús Murillo Karam had dismissed the idea of extraditing the drug lord to the United States, saying in January that he would only hand Guzmán over to American authorities after he served his sentences for multiple convictions in Mexico "in 300 or 400 years."
But in a major embarrassment for President Enrique Peña Nieto's administration, Guzmán escaped from a maximum security Altiplano prison in July through a one-mile tunnel that opened into the bathroom of his jail cell. It was the second time he'd broken out of a Mexican prison.
The Obama administration had issued a request for Guzmán's extradition a few weeks before the escape.
The reversal on the decision to extradite Guzmán comes as the U.S. and Mexico are engaged in an unusual moment of public friction. The State Department confirmed this week that it would suspend 15 percent of the military aid appropriated for Mexico this year under the Merida Initiative because of the Peña Nieto administration's failure to make progress on human rights issues.
Popular in the Community