Spending more than two weeks in a maximum security prison without sex is unusual for Guzmán.
While locked up at the Puente Grande prison in the 1990s, El Chapo received numerous conjugal visits from his then-wife, along with girlfriends and sex workers, according to InSight Crime. During his last stint at El Altiplano jail, El Chapo received a conjugal visit roughly every nine days from his wife, Emma Coronel.
But the prison no longer recognizes Coronel as his wife, instead contending that his previous marriage to Alejandrina María Salazar Hernández was never legally severed, according to Mexican daily La Jornada. For Coronel to visit El Chapo, he would need to get divorced.
Mexican law permits prisoners to receive conjugal visits from a single person, who must be authorized as the inmate's partner. The law does not specify that the person designated for conjugal visits must be a spouse, but the relationship must have existed before the prisoner was locked up.
Prison authorities had not raised objections to Coronel's regular visits during El Chapo's previous stint at El Altiplano. He received 46 conjugal visits from Coronel during over the year-and-a-half period before breaking out last summer.
Guzmán was arrested in 1993 and convicted of participating in organized crime. He escaped the maximum security Puente Grande prison in 2001 and resumed his leadership of the Sinaloa cartel -- by far the dominant player in Mexico's illegal drug trade.
Mexican authorities recaptured him in 2014 and locked him up in the maximum security Altiplano prison outside Mexico City, but he escaped again last July, that time through a mile-long tunnel that opened into the floor of his cell's shower.
Hoping to avoid the embarrassment of seeing him escape for a third time, Mexican authorities have instituted numerous additional measures. A dog tastes his food to make sure it's not poisoned and guards surround him at all times.
The Peña Nieto administration said it hopes to extradite him to the United States, but Guzmán's attorneys are appealing to the courts to avoid it.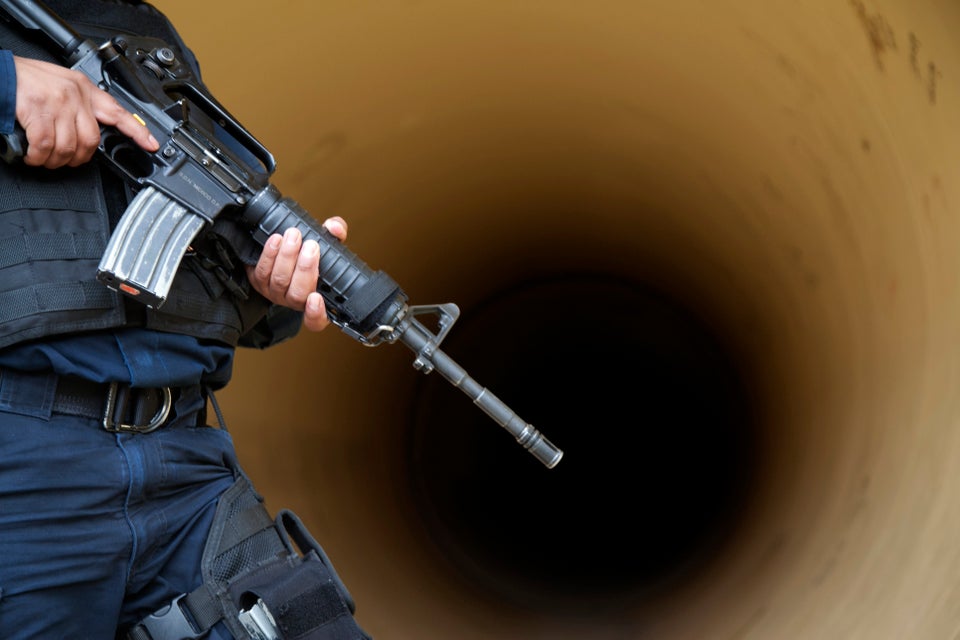 The Hunt For El Chapo
Related
Popular in the Community