The recently recaptured Mexican drug lord Joaquin "El Chapo" Guzman apparently had no idea who Sean Penn was until shortly before he made plans to sit down with the two-time Oscar winner for an interview.
Guzman was much more eager to meet actress Kate del Castillo, according to Mexican newspaper El Milenio, which on Tuesday published some of Guzman's text messages that the country's government reportedly intercepted.
Del Castillo and Guzman have corresponded since 2012, when the actress wrote an open letter directed at him. The Mexican star urged Guzman to meet with Penn and later connected the men for a secret meeting in October. Rolling Stone published a piece about the encounter on Saturday. 
Guzman made an elaborate escape from a maximum security prison in Mexico City in July. He apparently couldn't abstain from texting while on the lam.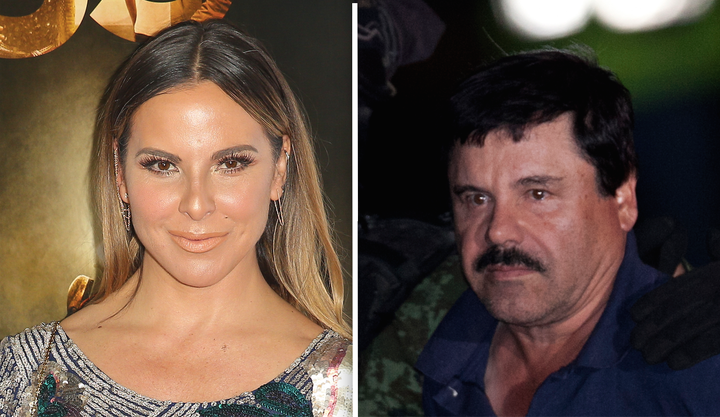 "This last guy [Sean Penn] has made very good movies and he's the one who's drooling for a chance to come," Guzman's lawyer, Andres Granados, apparently wrote in a September message. "The one who did the movie '21 Grams.'"
"What's that actor's name?" Guzman texted back, later asking what year "21 Grams" was made. 
"He's also a political activist," Grandanos said. "Who was very critical of the administrations of the Bushes."
Guzman wanted to know what Penn's most recent work was.
"These days he almost never acts," Grandanos wrote. "Now he's producing movies. And he knows almost all the directors and producers of Hollywood."
The following day, Grandanos took another stab at talking up Penn's work: "He debuted as a producer in the film The indian runner in 1991, then he did The clousing guard, in 1995, and The pledge in 2001. All starring Jack Nicholson."
Guzman finally searched Penn's name on the Internet.
"The lady [Kate del Castillo] says he's more of a badass than the one who did The Godfather," Grandanos wrote.
The lady [Kate del Castillo] says he's more of a badass than the one who did 'The Godfather.'"

Text message to Joaquin "El Chapo" Guzman about actor Sean Penn
Guzman's messages with del Castilo, on the other hand, are affectionate and excited. He invited her to come to his home state of Sinaloa, and said he would partake in tequila and Champagne during her visit, even though he usually doesn't drink. 
"I'll care for you more than my own eyes," Guzman apparently wrote to the actress. 
Other messages indicate Guzman and his lawyer discussed upgrading phones. Guzman instructed Grandanos to get a pink phone for del Castillo -- "a woman's color." 
In the Rolling Stone piece, Penn called del Castillo the "ticket to El Chapo's trust." When the three finally met in an undisclosed location in Mexico, Penn said the drug lord greeted the actress "like a daughter returning from college." 
Both del Castillo and Penn are facing scrutiny for their connections to him. 
On Wednesday, a member of Guzman's legal team said Penn should be called to testify in Guzman's case. Attorney Juan Pablo Badillo told Reuters that Penn's reports that Guzman boasted about drug trafficking and money laundering were false and "absurd speculation." 
Roque Planas contributed to this report. 
Read more:
PHOTO GALLERY
The Hunt For El Chapo
Calling all HuffPost superfans!
Sign up for membership to become a founding member and help shape HuffPost's next chapter