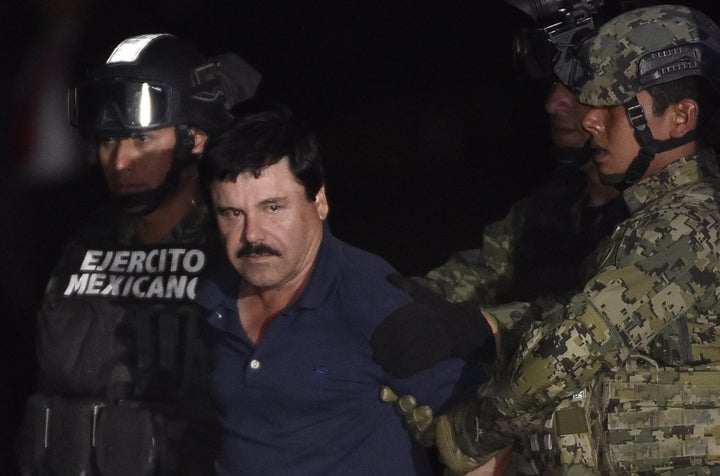 The Mexican government has treated drug lord Joaquín "El Chapo" Guzmán so harshly since he was recaptured in January that he now hopes to be extradited to the United States as soon as possible, one of his lawyers says.
José Refugio Rodríguez, the attorney leading Guzmán's legal defense team, told the Mexican radio station Radió Fórmula on Wednesday that he met with his client the day before at the maximum-security Altiplano prison outside Mexico City. Rodríguez said Guzmán told him that guards are keeping him isolated and waking him up every few hours -- treatment that Rodríguez said amounts to torture.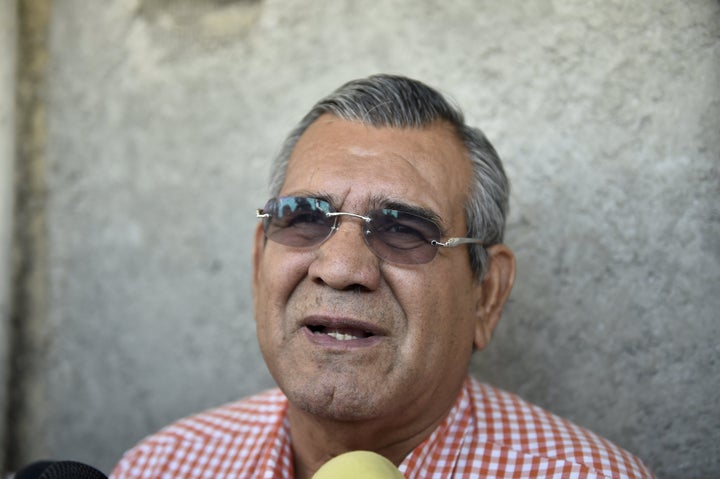 Guzmán escaped from the Altiplano prison in July of last year, where he had been serving a 20-year sentence for organized crime convictions. It was his second time breaking out of prison. He faces criminal charges in 10 pending cases in Mexico. U.S. authorities have indicted him on charges including drug trafficking and homicide in at least seven jurisdictions.
Now that the drug lord is back in prison, Rodríguez said he is concerned for his client's survival.
"I found a desperate and despondent man," he said. "He told me, 'Try to move forward with the extradition [to the United States] as quickly as possible. ... The truth is that I'm scared for Joaquín Guzmán's life."
Rodríguez told The Huffington Post that he plans to denounce Guzmán's treatment before the Inter-American Commission on Human Rights, an autonomous body that monitors human rights abuses. Prolonged sleep deprivation is widely viewed as a form of torture.
Prison authorities have denied wrongdoing, saying extraordinary measures against Guzmán are necessary to prevent him from escaping again. Altiplano prison Director Salvador Almonte Solís wrote in a document published last month in the Mexican press that Guzmán only aimed to "play the victim," and that authorities had not inflicted any physical harm that could damage Guzmán's health.
The drug lord's change of heart marks a sharp turnaround. His prior stints in maximum-security prison were far more pleasant, and his lawyers had repeatedly challenged efforts to extradite him to the United States, where he has less influence over the courts and where he faces the possibility of winding up in a super-max prison.
The Mexican government, likewise, had until last year refused to hand Guzmán over to U.S. authorities, contending that he must serve out his Mexican prison sentences first. But his escape deeply embarrassed President Enrique Peña Nieto, who pledged in January to expedite Guzmán's extradition.
While Guzmán's receptiveness to extradition will likely hurry the process along, Rodríguez cautioned that it would take time to resolve the web of legal filings already in place protesting sending him to the U.S. Rodríguez also said the legal team would have to negotiate with U.S. government attorneys to determine the conditions under which Guzmán would be held if he is extradited.
"I don't see this happening in less than two months," Rodríguez said. "But considering the conditions Joaquín [Guzmán] is in, that's a long time."
Read More: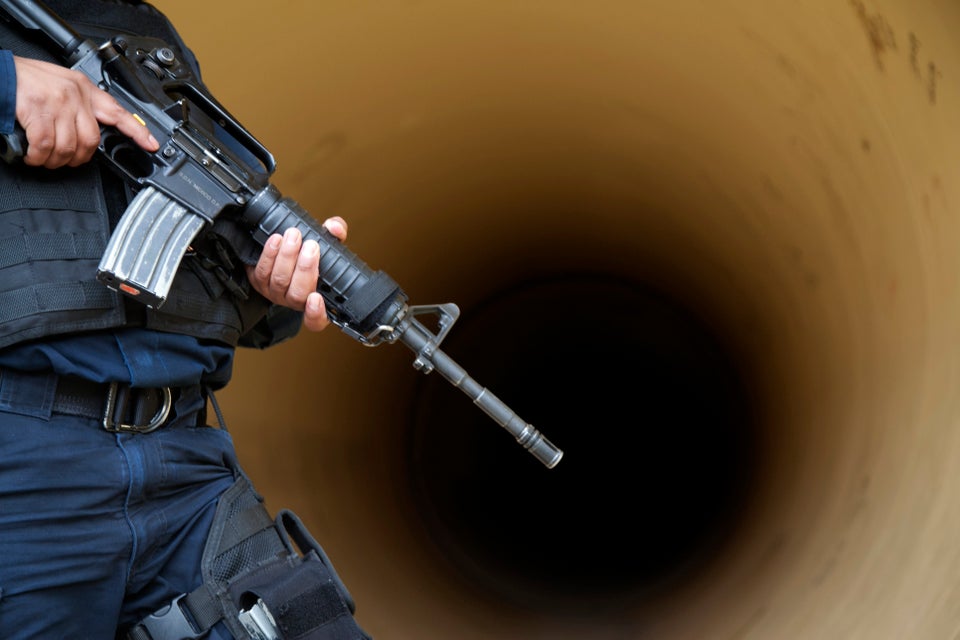 The Hunt For El Chapo
Related
Popular in the Community